Are you looking for connected sockets not expensive but of quality? Yes, U.S. too. This is what we are all really looking for. One of the brands known to combine the two is Meross. It is a brand located in California but having its products manufactured in China. We have introduced you to the big sister of this take, the MSS310FR socket a few months ago, the Meross MSS210FR looks like it furiously except that it does not have consumption tracking. Apart from that, it has the same qualities as its big sister for a price of around 12 €, so it's a great value for money.
Not available
January 21, 2022 4 h 51 min
Update: January 21, 2022 4 h 51 min
Meross MSS210FR: unboxing of the connected socket
Meross has reviewed its packaging since our first tests. The box remains basic but it is fairly well made with its rigid white cardboard. It is also a multi-product packaging because it is made for MSS210 and MSS310, US, EU, UK, AU and FR format. Nothing suprising, these sockets are made in the same hull. We also find the technical specifications for each of them but also the one-year commercial warranty, the conformity marks. RoHS, CE, FCC… There is however something rather strange, it is the EC REP marking for European Representative… It is something requested for the manufacturers of medical products… This is not the case with this product.
Meross keeps its design specific to its connected sockets. No physical difference in the MSSX10 range. Its rounded pavement shape is really successful. Let's say that in its price range, it is really worth highlighting. As well as the quality of its materials which is satisfactory without being exceptional. The finishes are also good, although there are small mounting faults on the front panel.
"Its rounded pavement shape is really successful. " The Alexians
There is still the famous physical button with the M de Meross hiding an LED. It will allow you both to turn on or off the socket but also to know its status:
Solid green: on and connected,
Flashing green: on but being connected
Orange and green flashing: in pairing mode
Off : well… not lit what.
She does 6,5 cm side et 4,2 cm thick for a little more 120 grams. The male plug is 4 cm integrating the pins. Note that we are using a FR socket therefore type E and not F. This means that you have an earth plug and not the tabs at the top and bottom.
Is the male plug Schuko or E / F type, that is, it has both holes for the ground pins, but also tabs to fit the female parts E and F.
Regarding its technical characteristics:
Input: 100-240 V AC, 50/60 Hz and 16 A
Output: 100-240 V AC, 50/60 Hz and 16A maximum.
For Wi-Fi, no surprise, network in 2.4 GHz only, IEEE802.11b / g / n.
For its price range (entry level), having 16A maximum is excellent. This is the maximum possible and this will allow you to connect up to W = A x V = 16 x 240 = 3840 W. Be careful, if you plan to put a multiple socket there, to accumulate the powers of each device to avoid unpleasant surprises.
MEROSS MSS210FR: use with the home application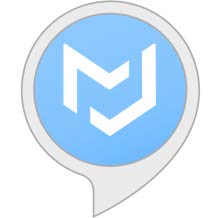 To use the brand's products, Meross has decided not to use the Swiss Army knife of applications which is Smart Life but to develop its own application. It is easy to use and includes all the features of style applications: scenes and routines are present.
To install the plug, nothing too bad. Press 4 to 5 seconds on the physical button until the M starts flashing rapidly amber and green. Then let yourself be guided after clicking on the "+" top right. Choose your catch carefully (Smart Plug with the earth pin in the drawing.
You are free to choose the name you want to give it to be able to control it by voice afterwards. Then choose the icon you like.
Only then will you have to connect it to your network. And here it is, it's folded in 4 minutes, with the little touch of humor of the brand.
The application will also allow you to configure routines very easily in order to allow you to turn the socket on / off at a specific time (day, week, etc. repeatable) or at a specific time (sunrise, sunset, etc.) and / or to turn it off after a certain period of use. The scenes, they will allow you to apply an action that you have determined when you press its icon.
Thanks to a reader whom we thank, we can also tell you, and this is unfortunately not so common in home automation, that Meross has worked on the accessibility of his application which is compatible with VoiceOver. This is a very good point.
Operation with Amazon Alexa
To be used with Alexa, you need to activate the Skill Meross from the app Alexa. To do this, you will need to enter the codes and IDs that you use on the Meross application. If you have activated the skill, as soon as the socket is recognized, it will go up in Alexa. From there you can turn it on or off by voice and in touch, but also integrate them into routines Alexa. Nothing complicated then.
Works with Google Assistant
It is hardly harder than with Alexa. In the settings of Google Home, go to search for Meross in the menu "Works with Google", activate and let Google discover your devices. From there, you can also use it by voice and directly from the application.
€37,99
In stock
January 21, 2022 4 h 51 min
Not available
January 21, 2022 4 h 51 min
In conclusion, this Meross MSS210FR connected plug, at around € 12 and therefore entry-level, has nothing to envy to mid-range or even high-end products, for some people. It's a Excellent value with an amperage of 16A, a nice visual, good stability over time, even if the finishes are not great. It is of good quality, pretty and offers the same functionality as the more expensive plugs. In this sense, it has succeeded in its mission.