We recently mentioned it in our selection on connected bathroom : the Oclean X Pro toothbrush ! An electric brush, of course, but also and above all connected. We already feel puzzled, even amused, and we can only understand it since we also smiled when we were offered to test the latest model. However you will see it, connecting such an object has indeed its interest ...
Global Version Oclean x pro Sonic Electric Toothbrush Adult IPX7 2-in-1 Charger Holder Touch Screen Color Toothbrush Fast Charging
Price as of: January 22, 2022 22 h 55 min
Oclean X Pro: a connected toothbrush!
Brand presentation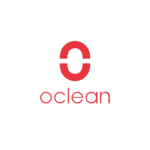 Unless you're a fan of crowdfunding platforms, you've probably never heard of this brand. Oclean is indeed a young Chinese startup, co-founded by French entrepreneur Laurent Le Pen in Shenzhen in May 2016, but who has nevertheless already made a name for himself in the connected oral health and is often talked about on the occasion of its campaigns of crowdfunding.
Often wrongly associated with Xiaomi because it launched via its Xiaomi Youpin platform, Oclean also carries out successful campaigns on Indiegogo - moreover, no less than € 425 were raised for the launch of its latest model! - and the company has a series of innovations as we will see…
Oclean X pro: unboxing!
Toothbrush Oclean X Pro comes in a pretty box that exudes quality. On the front, we discover the product on a white background as well as a small logo "Good Design Award 2019" which testifies to the award obtained by the brand for the design of its product.
"The Oclean X Pro toothbrush comes in a pretty box that exudes quality. " The Alexians
It must be said that it is very successful. Of a very chic and sober dark blue, its body is rather compact for an electric toothbrush. Unlike many of its competitors, this model does not seem straight out of a dental office, its color as its coating "Soft touch" being the most beautiful effect. A coating which, even with wet hands, allows you to hold the brush well. Those who like to brush their teeth in the shower will be satisfied: the new Oclean X Pro is also completely waterproof thanks to its IPX7 protection rating.
The opening of the three small compartments reveals its accessories: a micro-USB cable to USB and a charging base really well thought out. If, at first glance, we thought we were dealing with a simple base requiring the brush to be loaded on it, this is not the case ...
Indeed, this plinth / base is intended to be magnetized vertically and to be unhooked only occasionally - once a month during our tests - when the brush requires recharging. Because, yes, this electric and intelligent toothbrush only requires 2 hour charge for 30 days of use (at the rate of 2 washes of 2 minutes per day) and that is appreciable! The rest of the time, you can hang it on its magnetic holder and only unhook it during monthly recharges. It is really very practical.
La Oclean X Pro toothbrush is obviously equipped with a start button, but also a small 0.96 inch TFT color display. Tactile, it allows you to change most of the parameters of finger swipes, but also to have a report on the quality of your brushing with a score and a visual on the areas where you have not insisted enough. In use, it's really very practical, this forces you to approach 100% and therefore to achieve perfect brushing of your teeth. Your dentist will congratulate you!
Indeed, Oclean has integrated into its X Pro a six axis gyroscope that allows the brush operating system - yes yes, the brush runs under Oclean OS! - analyze your movements and call yourself to order if the job is poorly done! 4 modes (whitening, sensitive, cleaning and massage) and no less than 32 intensity levels are available on the screen, which means that you can perfectly adapt the brushing power to your teeth, people with sensitive teeth will appreciate.
It is even a artificial intelligence which constantly calculates and adjusts the necessary intensity, preventing you from damaging your enamel or gums with too much pressure. No more damage, no more bleeding, with this electric toothbrush you will have no more discomfort after brushing!
Like the other models of the brand, the Oclean X Pro indeed uses a sonic technology which, unlike many other models which are content to emit unpleasant mechanical vibrations, allowsact in depth on dental plaque… This is precisely what struck us the most during more than two months of use: the effectiveness of ultrasound and our teeth become white again!
Let's come to the brushes themselves. Here too, Oclean innovates and offers a unique patented model of its kind. Made of bristles made by DuPont®, the brushes have benefited from a special development and provide real brushing comfort. Neither too hard nor too flexible, they are frankly very pleasant to use.
"This is precisely what struck us the most during more than two months of use: the effectiveness of ultrasound and our teeth become white again! " The Alexians
Finally, last technical point and not the least: the magnetic suspension brushless motor. Able to finely adapt its speed with 32 frequency conversions, it benefits from a 10 times longer lifespan to that of purely mechanical motors due to the absence of mechanical friction. It is the same principle as on the direct drive: no belt or mechanical parts in friction, therefore less wear and greater efficiency for this engine which generates up to 42 revolutions per minute! The Oclean X Pro is therefore not a purchase that you will have to renew regularly and that, it must be admitted, is still a very good point.
Information
Brand
Oclean
Model
X Pro
Operating system
OcleanOS
Screen
0.96 ″ TFT
Motor
42 rpm.
Battery
800 mAh (autonomy of 30 days at the rate of 2 washes of 2 minutes per day at level 18)
Dimensions
24 x 243.5 mm
Weight
100 grams
Bluetooth connectivity
Bluetooth Low Energy 4.2 (BLE)
sealing
IPX7
Other
FDA approved antibacterial brush with DuPont bristles
Oclean X Pro: a real dental assistant!
If a large number of settings are available via its screen, the Oclean X Pro toothbrush takes all its interest when you open its application. Offering more than 20 cleaning programs, which you can customize at will, the application allows you to precisely define those that best suit your teeth. Whether you have the sensitive teeth, fragile gums or even a dental appliance is not a problem for her, there are necessarily suitable programs!
"[…] The application allows you to precisely define [the programs] that best suit your teeth. " The Alexians
After setting your gender, age, type of dentition and (bad) habits, the application will ask you to select the desired whitening degree. It then suggests the most suitable programs as well as a schedule. All you have to do then is choose the mode you want and load it, in one click, on the toothbrush.
You can also select a type of washing depending on the day : after tea or coffee, after consuming red wine, or even a smoking mode. In short, there is everything and there is something for everyone.
Some of the 20 programs available in the application:
Finally, the application provides you with other elements such as the total usage time as well as thebrush head condition. All dentists say it: we tend to keep the same brush for too long, which has the consequence of degrading the quality of brushing, but also potentially damaging our teeth. The Oclean application will therefore take care of telling you when it is time to change the brush depending on the use you have made of it. Practice.
Not available
January 22, 2022 22 h 55 min
In conclusion, what to say if it is only the
Oclean X Pro connected toothbrush
is the biggest surprise of the year ?! If we were a bit skeptical about the potential of such a product,
she just blew us away
. By its efficiency, on the one hand, but also by the interest of its application and the 20 programs available.
Very easy to use
, its application revolutionizes teeth washing and brings a real plus with in particular "extreme whitening" modes so effective that we had the impression of coming out of a scaling at the dentist! The only complaint we could make is its connected features which require you to launch its app, but this is a flaw that we have encountered on all connected toothbrushes so far.
In short, at 59.99 € on Amazon. Fr, the Oclean X Pro is an excellent electric toothbrush with an undeniable price / quality ratio. We highly recommend it.
Oclean X Pro - electric and connected toothbrush
€59.99
Most
Hyper efficient cleaning thanks to ultrasound
A well-thought-out and user-friendly application
More than 20 programs available
Highly customizable
Excellent value
The lessers
Opening the application to change the program is not always the most practical ...