Restricted to the role of gadget until recently, connected watches are now part of the normal equipment of the average person. Of course, each goes its own way : pedometer for some, activity tracker for others, until the more or less total substitution of the smartphone for the most addicted. Some smart Watches will make it possible to satisfy everyone and it is that of the Oppo brand that reveals the challenge.
We test for you the Oppo Watch LTE, the most successful of Oppo Watch Series which has 3 watches: 46 mm, totally autonomous with its LTE connectivity, activity tracker, tracking your constants… and with Google Assistant built-in. From 250€ (41 mm Wi-Fi), will you let yourself put on the bracelets?
OPPO Watch Smartwatch 46mm Black Curved Screen AMOLED, GPS, NFC, Bluetooth 4.2, WiFi, Wear OS by Google, VOOC Fast Charging Function
Price as of: August 15, 2022 10 h 52 min
Oppo Watch LTE: unboxing
Oppo created in 2004 is now present in more than 40 countries and involves more than 40.000 employees. The brand is part of the group BBK Electronics who also owns the brands Realme, OnePlus ... Oppo's mission to improve the lives of its users through the art of technology. Innovation is essential for the brand: VOOC recharging, work on the imaging of its devices but also very early consideration of 5G ...
The watch is delivered in a pearly white packing of the most beautiful effect with its silver inscriptions. Is sobriety a guarantee of luxury? In any case, it looks like it given the quality of the cardboard (very thick) and the design going to the essential (the front of the watch stands out all the better). Count 30 x 7,5 x 4 cm.
Once the cover has been removed, the watch will offer itself to you on a cardboard cell that you can lift thanks to a well thought-out little tab. Underneath are the charger and the safety and quick-use guides. These multilingual guides are also in French. The first impression is very good.
Let's look at the charging stand (yes we make the suspense last for the watch). It is a fairly designer proprietary dock with its pierced paver shape and non-slip pads on the underside. You will see four switches that allow the Oppo Watch LTE to recharge at 46% in 15 min and 100% in 75 min. Devilishness? No, just the magnetic charging system VOOC. This means, in English in the text, "Voltage Open Loop Multi-step Constant-Current Charging", patented technology and equivalent to the Dart Charge of the Real X3 SuperZoom and Warp Charge from OnePlus. Warning, no charger supplied, but that of your smartphone will do. Moreover, all the photos in this test were taken with the Oppo Reno 4 5G.
Now let's take a look at our Watch LTE. She is quite successful. Some would say it looks like an Apple Watch… Yes and no. Both have a relatively boilerplate shape. The case is mainly made of aluminum alloy and the strap, for its part, of fluoroelastomer. This type of material, elastomer and fluorine, is particularly UV, acid, weather and water resistant.
Be careful, contrary to what is said on many sites, fluoroelastomers are not rubbers while rubbers are elastomers. Short cut attracting and hasty because it is in no case a derivative of natural latex, which can give allergies.
The case made 46 x 39 x 13 mm (13 mm with the heart rate sensor) and the whole weighs 40 grams (without the bracelet) The screen AMOLED as such a measure 1,91 '' or 402 x 470 px. As announced in the preamble, the Oppo Watch LTE is not the only one available. You also have a 41 mm version. The latter will 41.45 x 36.37 x 13mm and about 30 g. In this case, the screen dimensions are 1,6 '' and 320 x 360 px. You will also have noticed that the front is curved on the sides, giving it a very nice design.
The bracelets can be removed very easily thanks to two release buttons located on the underside of the watch, at the base of each. It's very simple: keep this button pressed and pull on the bracelet. You can then come and change it if you wish or simply clean it. Note that the 46 mm version of the watch will carry a strap adapted to the wrists between 13 and 20 cm perimeter while the 41 mm is intended for those between 12,5 and 18,5 cm. Take the opportunity to take a look at the locking system. There is no loop but a "nipple »That you will insert in the second half of the bracelet and that you will hold with a fixing ring (you have one in advance if you decide to secure a little more). It is quite confusing at first and it is necessary to really take a hand to close it without dropping the watch and secure it well to prevent it from unhooking when you play sports for example.
On the back of the watch you will find the LED system to follow the cardiac frequency. The green diodes will pulsate light through the skin, at the capillaries above the wrist and the light reflected at the sensor will allow the blood flow to be measured. It's called PPG. However, no monitoring of blood oxygen saturation. It's a shame for a watch at this price.
La Oppo Watch LTE has two buttons on the right edge (by putting the screen in front of you, otherwise it's the left, but you will not see the time well):
Home button : allows you to go to the human functions to have access to various activities. With a long press, you will launch the Google Assistant.
The multifunction button (the one with a green mark): it will be used to turn the watch on and off, put it into energy saving mode but also access sports activities (by default).
This first handling of the watch is very good. The quality and choice of materials are quite suitable to this type of high-end product. The bracelet is worn without any discomfort 24/7 and won't irritate you when wet. Above all, the internal face of the case, and in particular the frequency sensor, is flat enough not to be painful to wear, as has been seen with certain connected bracelets.
Oppo Watch LTE: Specifications
Type : Connected watch, autonomous with the LTE version
Model : Oppo Watch 46mm or 41mm, LTE or Wi-Fi.
Dimensions : 46 mm: 46 x 39 x 13 mm. In 41 mm: 41.45 x 36.37 x 13mm. With the strap: 24 to 26 cm long depending on the reference
OS : Wear OS by Google & HeyTap Health App by Oppo
RAM and storage : 1 GB and 8 GB
processors : Of them. Qualcomm® Snapdragon Wear ™ 3100 & Ambiq Micro Apollo3 Wireless SoC
THE : LTE version enabled: Limbs: 1,712 W / kg Head: 0,571 W / kg, 46 mm version, Wi-Fi: Limbs: 0,74 W / kg Head: 0,18 W / kg and 41 mm version Wi-Fi: Limbs: 1,15 W / kg Head: 0,27 W / kg
Weight : 40 grams for the 46 mm, 30,1 g for the 41 mm.
Power supply : 430 mAh battery for the 46 mm and 300 mAh for the 41 mm.
Connectivity : Bluetooth 4.2, BLE. 2,4 GHz Wi-Fi
Range of use : 0 - 35 ° C
Water resistance : IP68, withstands 5 ATM (30 min at a 50M immersion). Be careful, we base ourselves on the pressure, so at the top calm. A water jet on it can exceed 5 ATM! 3 ATM for the 41 mm.
Autonomy : In connected mode: 30 hours max for 46 mm LTE (active), 36 hours for the Wi-Fi version and 24 hours for the 41 mm. Up to 21 days in eco mode for the 46 mm and 14 days for the 41 mm.
Number of sports activities recorded : 8. Outdoor running, indoor running, outdoor walking, outdoor cycling, swimming and running to burn fat outdoors and indoors + 5 min workout. Be careful, these are the sports included with the watch, with Google Fit, you can have a lot more, with satisfactory monitoring even if most of them are identical.
Capteurs : Triaxial accelerometer and gyroscope, geomagnetic sensor, barometer, optical heart rate monitor, capacity sensor and light sensor
Follow-ups: number of steps, heart rate, breathing, sleep, calories.
Other: alarm clock, reminder, diary, notification, weather forecast, possibility to write and dictate with the watch,
GDPhostage of smartphone: music, photos, calls,
Integrated gps : yes, A-GPS and GLONASS.
NFC : Yes
autonomous : yes, with the LTE version
ESIM bands: WCDMA : Bands 1/8, LTE-FDD: Bands 1/3/7/8/20 and LTE-TDD: Band 38
Operating system : Wear OS by Google. From there, you will have access to the entire compatible Google catalog, including Google Pay.
Integrated voice assistant :Google Assistant
The Oppo Watch LTE really has it all with an operating system Wear OS allowing it to evolve at will, or almost. You will be able pay with, download dedicated apps, install additional sports activity trackers like Google Fit… This balances out the low number of sports natively included in the watch, although with Google Fit most sports result in completely identical records. You also have the integrated Google assistant, significant advantage. But no possibility of coming to associate with it Alexa or even launch the phone's default assistant.
The LTE chip is a big strong point for people who wish to have a fully autonomous watch. For those who do not know, LTE is a 4G technology allowing the watch to connect directly to the mobile network and to data exchanges. For this, it is necessary to put a SIM in the product (with a dedicated number or to make a copy of your current SIM) or, as is the case here, to request an eSIM (therefore dematerialized) from your supplier. There is a good chance that this will be an additional cost. From there, your watch will behave like a smartfull-fledged phone and you will be able to call, send SMS, receive your notifications… without taking your phone with you. It is very practical for people who like to play sports without taking the phone but wanting to remain reachable or for those who always want to stay connected and go as fast as possible.
However, there are some shadows on the board. Indeed, autonomy is really low and after several days of testing, it is clear that it is necessary, if you use it in connected mode during the day and at night for monitoring your sleep, to charge it daily or almost. However, fast charging goes a long way in balancing this problem. The other point is lack of SpO2 monitoring, now almost systematic option on connected watches.
Regarding information related to tracking and sport, we therefore tested it by comparing the data with a connected watch also equipped with an integrated GPS, an Honor Watch.
Oppo Watch LTE: available applications
As you may have read, you don't need a but two apps to use the new Oppo Watch LTE. To put it simply, the application Wear OS is the one that will bind with the watch and connect it to the phone while HeyTap health of Oppo is rather reserved for specificities provided by Oppo such as sleep monitoring, sports managed directly by the watch and activity and constant trackings.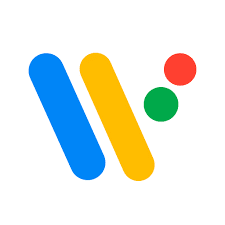 First of all, you need to install the Wear OS application on your phone and then create an account. Install your watch. This is really done simply by activating your Bluetooth and your GPS then select "Configure" and let yourself be guided. Of course, put your phone in view. When the connection is made, validate that the codes between the application and the watch match and it's good. But be careful, this is not only done on the application, it is also necessary to follow the information on the watch such as the selection of the language for example.
You are then asked to come and fill in a certain number of parameters such as your age, weight, height, sex (sorry, no gender-neutral option yet), the wrist where you wear the watch, etc.
The Wear OS application will allow you to:
Select watch faces. You have an interesting sample of the dressing but also the possibility of making custom dials by taking a picture of your outfit of the day. The Algorithm will create a monochrome that can recall the main theme of your outfit. Pretty cool. Note that as soon as you select a dial, the watch is updated directly.
You can then, by going to the settings:
o Select cards. You have 5 different maps that you can load onto the watch. It can be the weather forecast, heart rate, Google news…
o Notifications : you will activate or cancel the notifications of the applications of your Smartphone. Do not activate everything, otherwise your wrist will vibrate constantly.
o Parameter of planning : it is the formatting of the schedule as it will appear on your watch
o Google Assistant : various activation and adjustment.
o Advanced settings: this is where you will determine if the screen is permanently active, if the watch is activated by moving the wrist, the multimedia controls, etc.
If you tap on the watch display, it opens the home app, HeyTap Health.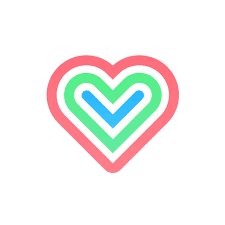 So let's talk about Hey Tap Health. When your watch is paired with Wear OS, all you have to do is bring it up in the app because it is automatically found. Of course, repeat, create an account (validation by code sent by email), height, weight, age… There are finally a lot of repetitions with Wear OS. You will indeed have 3 parts in the application:
Health : Here you will have a view of your daily monitoring. Each item is clickable in order to have more details.
o Daily activity : complete view of what you have done over a day, week, month or year: steps, training time, calories, ...
o Cardiac frequency : again, you have a view per day, month or others. Visual by stick or by curve.
o Sleep Monitoring : rather well done and complete, you will have explanations on how to improve its quality. You also have graphs and a view by day, week, month and year.
o Activity log : a summary of the activities made during the day.
Fitness : You will come here to launch an activity directly from the watch. You will also have access to the histories. The information provided is quite interesting and detailed. You will thus have, in the event of a race or cycling, a GPS map, the average speed, the extremes, the elevations, the heart rate zones…. On the other hand, it lacks the target recovery times, the effect of training on your health.… This may be missed by people who really want precise monitoring of their activity.
Manage: you will come here to manage notifications (Wear OS redundancy), watch faces (ditto) or go to more complete settings such as modifying your personal data but also that of the watch, updating, monitoring consumption ...
These two applications are very often redundant. You can manage everything with Wear OS if you want. Just like you can also just use the HeyTap app. The latter, however, bringing little more to daily monitoring and sleep monitoring.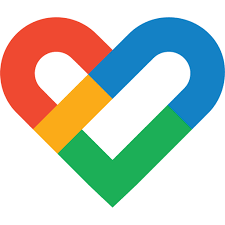 A third application that will be useful to you, not even mandatory unlike the other two, is Google fit. Download the app on the watch as well, it will give you access to many more sports than the watch as such. But even if you have access to badminton, cricket, baseball,…, most are just a simple name change for tracking your heart rate, duration of activity, speed… However, the summary sheet to share is very ... in short, forget it. You have 3 parts:
Home : tote page where you will have the daily summary, your daily goals, the last workouts, your sleep, steps, heart rate, step tracking and much more if the watch allows it such as your blood pressure, ...
Journal : find here all the activities carried out, and in particular those launched with the application. The data transcribed will depend on the activity.
Profile : again, weight, height, sex, age… but also bedtime routines and your goals for steps and cardio points.
Thanks to this trio, you will be able to do what you want with your Oppo. Take what each app does best. Be careful, however, of the HeyTap application which is sometimes unavailable. Those who want easy tracking through a single App will be able to focus on the one that's most convenient for them.
Oppo Watch LTE: everyday use
As announced, the tests were done by comparison with an Honor Watch on different activities and with 24/7 monitoring. In summary, more or less, the data are consistent. But we have found that the sleep tracking mode is not entirely satisfactory in the sense that, even if you will no longer receive a notification, it does not cut off the activation of the watch by movement of the wrist for example. Also if you don't want to be woken up by the glow of your Oppo Watch LTE at night, you will have to go to the settings of the watch each time to deactivate this.
Heart rate tracking is logical, stable and does not show stalling as we could see when testing theAmazfit Band 5. For that she approaches the RealmeWatch.
The tracking of walking activities, bike rides and various sports (the word sport comes from the old desport meaning entertainment) gives fully compliant distance measurements as well as consistent average speeds. The extremes are sometimes a little more disparate, but a small difference of 2% maximum was observed between the two watches. For heart rates, we sometimes have a delta of 8 bpm in the extreme, which is relatively little.
The use is also very simple and intuitive. From the time display dial, if you swipe to the left (so you scroll the screens to the right), you will access the maps you have selected (daily activity, heart rate; activity, sleep monitoring, Google news…). The watch also displays images, which is not so common. If you go to the right, you will have access to the google assistant (You can also activate it by holding down the home button. The watch having a microphone and loudspeakers, ask for and listen to the answer. Home automation is yours on the wrist.
By sliding the dial upwards, you will have access to your notifications. You have the possibility, by selecting the message, to like, mute or reply to it. For the answer, 3 possibilities:
Speak and it will be transcribed in sentence,
Draw an emojie
To write.
This is a huge highlight of the watch.
If you swipe the screen down, you will have access to watch settings. You can come:
Activate and deactivate data exchanges,
Put in airplane mode,
Manage the volume of the watch,
Use it as a flashlight,
Put in do not disturb mode,
Find your phone,
Activate Google Pay,
Put in cinema mode (do not switch on by moving your wrist),
Go to the watch settings:
o Display management,
o Sounds and volume,
o Applications and notifications,
o Gesture settings,
o Connectivity (Bluetooth, Wi-Fi, NFC, etc.),
or ...
Le home button will allow you to access various shortcuts:
Call,
contact,
Daily activity,
Sports (this is the same input as the multifunction button),
Heart rate (measurement on demand),
5-minute workout: stretching, energizing….
Breathing exercise,
Sleep monitoring,
Timer,
Alarm
Stopwatch,
World clock,
Google translation: very practical, speak English to the watch and it will translate what you said into French. The reverse is also true and also with other languages.
Rappel
Google Play Store
Google Pay
SMS
Parameters
The display is really readable and clear. The quality of the dial graphics is excellent. You will have the right to photos, emoticons, animated watch faces… It's a real pleasure for the eyes, the AMOLED pad doing wonders. The Oppo Watch LTE is also very responsive thanks to its two processors and its 1 GB of RAM. It can easily manage a sports activity, receive your notifications or a call at the same time. Its SoC is fully sized for the use that will be made of it. As well as its 8 GB of storage which allows you to indulge yourself in terms of music or dial.
As announced in the specifications, the Oppo is resistant to 5 ATM (or 3 for the 41 mm version). We therefore tested it by taking our daily shower with it but also by leaving it for a few minutes in a glass of water. No problem found. Note however that the shower will be more risky than swimming because of the pressure.
Here is our video test to get your own idea. Do not hesitate to you subscribe to our YouTube channel, she is very good ! 🙂
OPPO Watch Smartwatch 46mm Black Curved Screen AMOLED, GPS, NFC, Bluetooth 4.2, WiFi, Wear OS by Google, VOOC Fast Charging Function
Price as of: August 15, 2022 10 h 52 min
To conclude this test, we can only salute the high-end status of the
Oppo Watch LTE
.
The screen is beautiful, the design cool, the quality materials, consistent and repeatable tracking data... Comfortable to wear, it doesn't get in the way, even 24/7. Little extras like zen exercises, stretching are welcome. Its GPS is very precise and fast, just like the watch thanks to its 2 processors and its 1 GB and 8 GB. The added value of WearOS and Google Fit is undeniable and overcomes the imperfections of the HeyTap Health app.
To have Google Assistant integrated is also a real asset. The full connectivity via LTE is also an important strong point of this product, even if it has to pay the price. Keep only your watch and still be reachable, be able to follow your notifications, send messages… that's what the LTE version offers you! A paradise for 100% connected people and athletes.
Note, however, the noted absences of the SpO2 sensor or transcripts of sports activities which could go into more detail. The battery life is also something to improve because you will potentially hardly last the day if you do a long sporting activity with GPS. Fortunately, it recharges very quickly.
At 250 or 330 € (and more for the LTE version), it may seem expensive, but it remains one of the most complete and versatile watches we have tested..
OPPO Watch Smartwatch
329.90€
Most
Stable and fast connection - connectivity: Wi-Fi and LTE (full autonomy)
Precise measurements
Easy to use and very good screen quality
Wear OS and Google FIT
Google Assistant built-in
The lessers
Data of sports activities to be detailed a little more
Bracelet closure system
Really low battery life