Alexians are always ready to test either new products or new brands to share their experience with you. This time, it's a new mark in terms of door and window opening detectors. After the sensor Earthsmart ou the Konyks Senso opening sensor, we are offering a third model: the OWSOO opening sensor for Tuya / Smart Life. Let's see what it is.
Not available
January 21, 2022 10 h 50 min
Owsoo: a small, small sensor
Ordered on Amazon. Fr, we received our sensor in a very small white cardboard box, a little crumpled in fact, because the shipment from China was done in a simple bubble envelope. But the plain, glossy cardboard packaging is not torn and is still of good quality.
The product photo is printed on the front side, but it is unfortunate to find two huge gray self-adhesive labels with the CE made in China mention on one and a bar code on the other affixed at the top right. However, it is possible to take them off without too much difficulty and we can then read the name of the entire product: Wifi Door, Windows Sensor as well as the Wi-Fi logo on a blue background. On the back of our box, we find the contents of the package and the technical parameters such as the operating temperature (-10 ° to 40 ° C) to be taken into consideration if as of many members of our Facebook community, you plan to put it in a mailbox. It is true that this functionality, not necessarily planned initially, is most appreciable. Finally, on one side are printed the acronyms of Google Assistant and our favorite AI Amazon Alexa, while on the other a QR code sends us back to the application Smart Life.
Once opened, we extract the detector itself from the box. It is composed of two parts: the one to receive the batteries which makes 7cm long x 2.5cm wide with a thickness of 1.8cm. It will be necessary to plan two AAA batteries because these are not provided. But considering the price of our little detector, this is not surprising. The second smaller box, measuring 4cm long x 1.4cm wide and 1.8cm thick also. It contains the magnet allowing, in the event of contact breakage, to trigger the alert. Both shells are molded white plastic. It is on the battery box that the red LED for opening detection is located and which will be used to carry out the pairing. But we'll see that later.
Let's continue the discovery of our very small package: a bag containing the screws for our opening detection system which can be fixed in two different ways according to our needs: either with 3M double-sided adhesives relatively thick provided, either by screws with two screws and two wall plugs. Why not four knowing that each box includes two holes for fixings? Come on, that is basically enough. We will opt for an installation with adhesives, which is more practical and quick. In this bag is also attached a small key which will allow us to reset our device if necessary. Finally, the last thing in our cardboard box, a quick little installation manual in the language of Shakespeare.
OWSOO: an opening detector Smart Life
Once the batteries are installed and the cover put back, we see that the little magnet does its job well… to magnetize.
Le opening sensor OWSOO works in wifi 2.4Ghz and under the application Smart Life (the Swiss army knife of connected objects as we like to say, because a very large number of connected objects can be used thanks to its application which is very simple to configure and which will interact with our device). If like us this is not your first connected object working with Smart Life, the installation of the small OWSOO will not cause you problème, otherwise, see our tutorial on Tuya / Smart Life or Konyks Senso installation tutorial because the procedure will be exactly the same.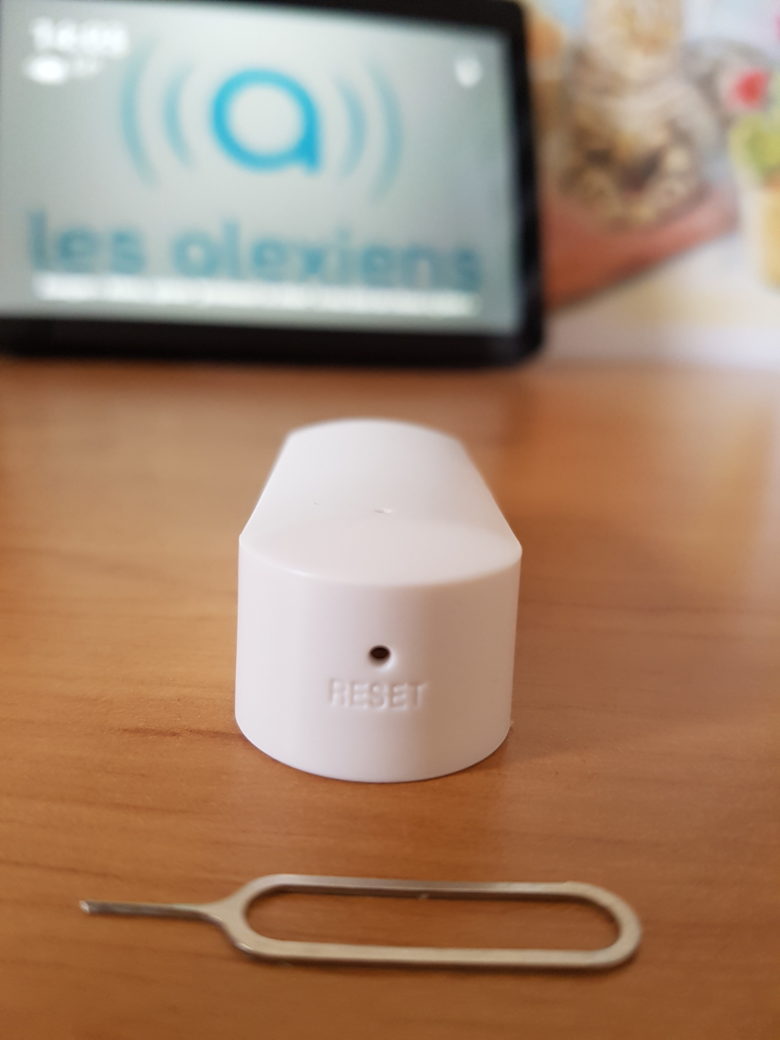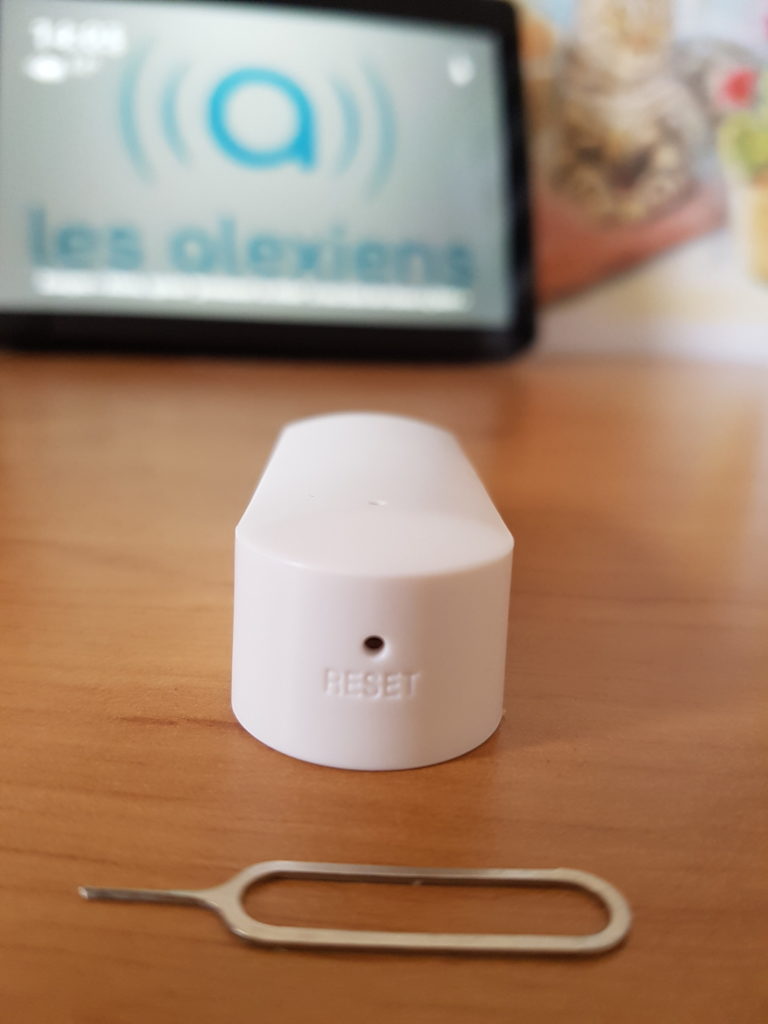 Now that you know as much about this app as we do, let's install our detector.
In the menu on the left we choose : protection sensor, then in the center door sensor (Wi-Fi). The next step invites us to check if our sensor is flashing (here in this case, the LED is red). If, however, the LED was not flashing, use the small wrench provided to reset the system. There, it flashes? It's all good! Confirm your Wi-Fi password and pairing begins. Once your detector is found, it will be added to your device list. You can easily rename it by clicking on the pencil to give it the small name that suits you.
Dance Smart Life, our opening sensor for doors and windows then appears as follows:
A compatible opening sensor Alexa

Le Opening detector for doors and windows Owsoo is well recognized, it will only remain to create routines which, as for it, pose some problems lately with the application Smart Life. Nonetheless, Tuya is working on their resolution and it cannot be too late.
Not available
January 21, 2022 10 h 50 min