Compatible connected sockets Alexa are more and more numerous. The offers vary in size, shape, application, brand… and quality. And low prices are not necessarily the right choice. But there again, we are not immune to good surprises even if ultimately, they all do more or less the same thing.
Today, the Alexians present you the GREEFIC TE101 socket, a compact socket with a fairly simple design.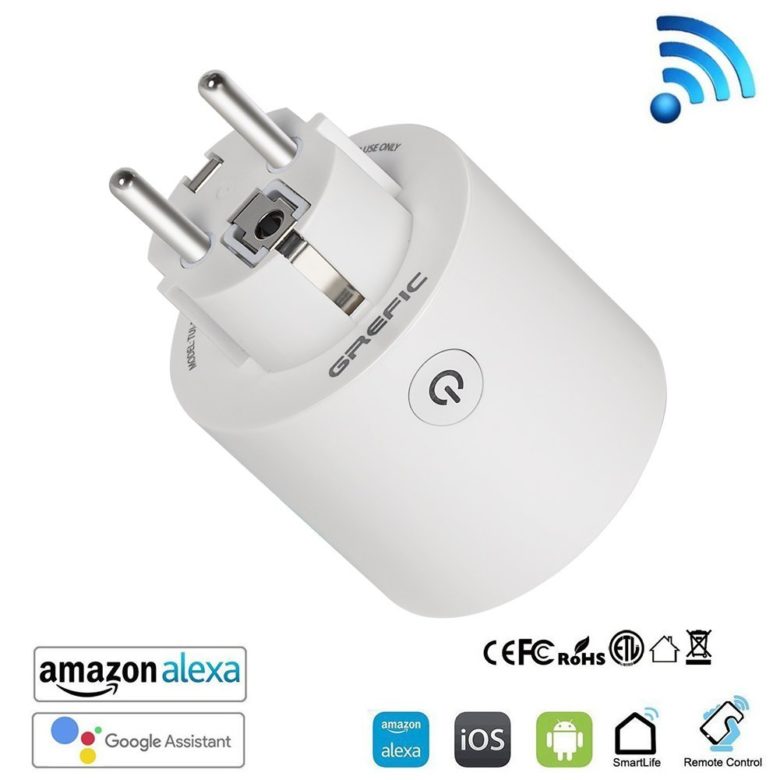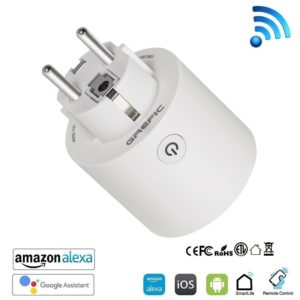 GREFIC TE101: plug connected via the skill and the Tuya application Smart
The GREFIC connected plug is delivered in a small, fairly basic box with a drawing of the plug and its characteristics. That's all. Inside the box, you will find the plug and a fairly well done instruction guide offering you first of all download the Tuya app Smart via a QR Code and then guiding you through pairing with Alexa. Everything is in English, but quite well done. To note that the plug is also compatible with Smart Life, as seen on sales sites, and also IFTTT, for purists.
The pairing mode is the same as for most connected products: it is necessary to create an account on the application and then download the skill. TuyaSmart on Amazon. Fr ou download the skill Smart Life for Alexa. The activation is quite simple: plug in the plug, hold the physical button for a few seconds to make it flash and follow the instructions of the application. Again, 2.4 GHz network only. If, however, you encounter some difficulties, I invite you to consult our tutorial dedicated to the installation of a socket via Tuya Smart or the one dedicated to the installation of a connected bulb via Smart Life.
The Tuya app Smart is quite basic, even if in principle a little more ergonomic than eFamilyCloud or Smart Life. That said, it is still only possible to turn the outlet on and off, do it at a specific time and a timer to do it after an adjustable delay. To set operating time slots, you will have to go through the routines Alexa. The Tuya skill Smart allows you to connect to your Tuya account but also eFamilyCloud.
GREFIC TE101: simple, compact and does the job
This socket is called " Smart Socket EU Mini "given its compact size compared to other sockets on the market. It has a diameter of barely 6 cm and a length when connected of about 5 cm. It is therefore quite well suited to confined spaces. White cylinder with a physical button acting as LED (blue when the socket is on), its design is sober but goes everywhere.
The plastic is quite thick but on the tested grip, there is a slight detachment at the level of the insertion face, which indicates a little with the qualitative aspect of the rest of the grip. The finishes are therefore average.
This socket is in the high average capacity of this sector. Of course, it operates on a standard voltage used by France: AC100 - 240 V and an intensity of 10 A max. But above all, it supports a maximum power of 2200 W where some (first prices in general) only support 2000 W. It does not matter if you use it to control a lamp, but has its interest if you use it to control an extension cable with several devices. It has of course 2 poles and the earth.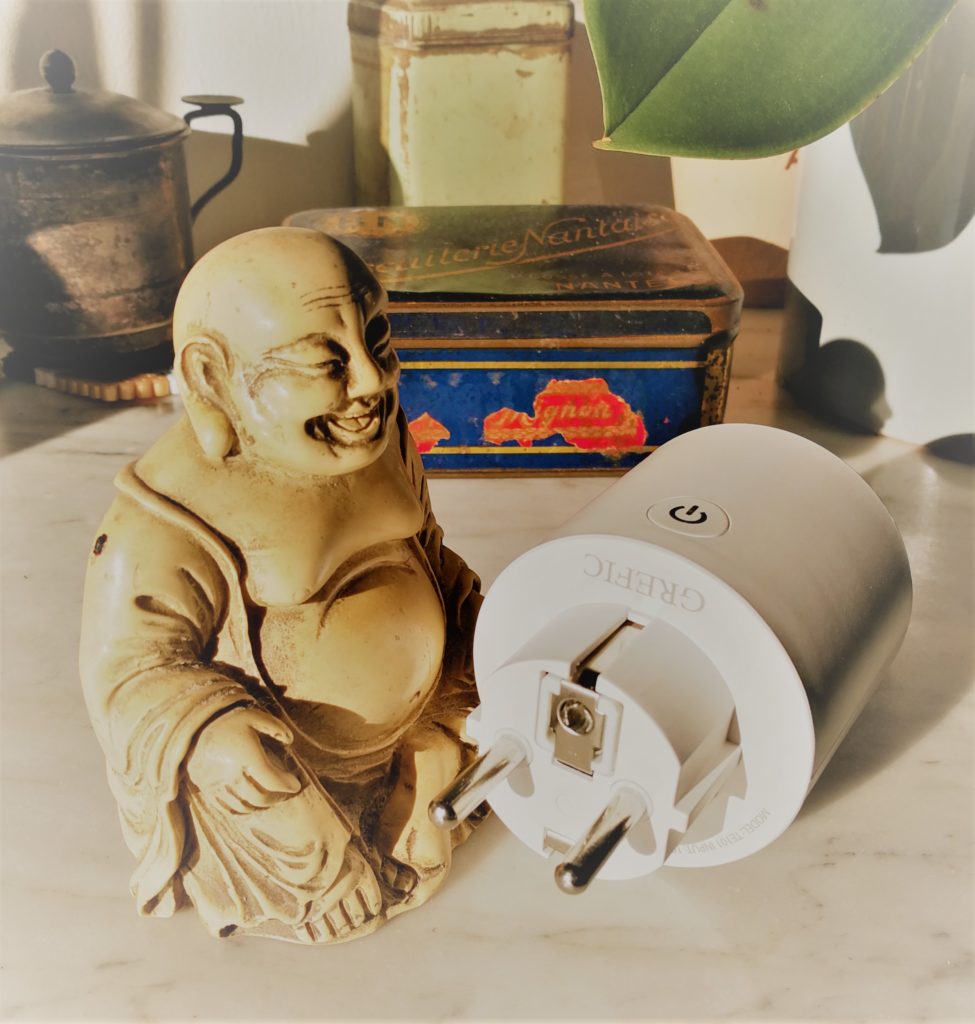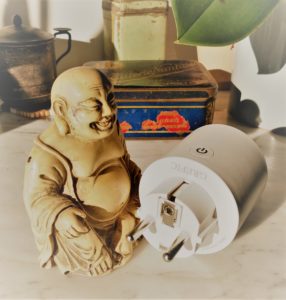 I have been using this take for several days now without any problem. It takes up little space, has a good design and does the job well. Switching off or on is done very quickly, with no particular latency. The servers look stable as I didn't have a malfunction problem. The physical button is also very responsive. It is a product that I appreciate a lot and a good quality / price ratio.
It is regularly found at less than 18 € in promotion on Amazon. We are in the presence of a mid-range catch that is not excessive in terms of price, of satisfactory quality and which fulfills its function in a fairly simple but satisfactory manner.