As we always take care of our readers, today we are going to present a connected object that will allow you to sleep like a baby. Tadam, here is a connected alarm clock ! But beware, for you, we have more than a vulgar connected alarm clock. In addition to taking care of your sleep, we offer you to take care of your complexion with the connected and bright alarm clock de Earthsmart.
Earthsmart, a brand well known to our readers, always offers us connected products that are out of the ordinary, with that little extra that makes the difference and always at a affordable price. And this is still the case with this alarm clock allowing you to fall asleep to the sounds and lights of nature, as well as a gentle wake up sound and light, among others. But ultimately, what does it give?
Earthsmart Smart Wake-Up Light: a connected luminous alarm clock
For once, Earthsmart worked on the packaging (at least its manufacturer). The latter, without being of a quality to make us hysterical, is colorful, colorful and highlights the characteristics of the product. We will applaud the gesture. It also has the advantage of insisting on CE markings, FCC (for the USA, not for banking prohibitions) and RoHS (reduction of hazardous elements). There is also a user guide and installation worthy of the name. Ok, it is in English, but it is 24 pages anyway, in colors, in diagram and it is very clear ... for those who speak fluently english. Frankly, this is very good.
In this box you will find the alarm clock, 4 feet (2 are useful, so there are spare stands in case of breakage), a USB cable power supply (1,5m) and a AC adapter… Chinese.
Regarding this last point, this is not a problem in itself because now most products just have the power cable, without a plug. If you absolutely want a plug, you can take a portable one (5V, 2A) or take a CN / EU adapter.
Our alarm clock is a record of 16,5 cm in diameter et 6,5 cm thick (not to be confused with a throwing disc which is larger (22 cm in diameter) and heavier (1 to 2 kg)). Its front face is in polycarbonate (PC) while the back is in acrylonitrile butadiene styrene (ABS). It's a impact resistant plastic, rigid and light used for Lego® for example. There is more than one dozen buttons on the periphery of the alarm clock which is covered with a silicone band.
The PC facade consists of two parts:
On the bottom quarter, you will have the time display and the functions in use and other options,
The top ¾ are actually a multicolored lamp.
"The finishes are excellent, the product is very solid and well made. " The Alexians
The rear in ABS is really well done with its openings for the sound reproduction rosette-shaped. This is where you will insert the 2 feet. Remember to remove the plastic tab before switching on.
Design level, nothing to say, even if it is a personal opinion. He is really very nice with its disc shape, plexiglass-type front and silicone outline. Really good. In addition, in terms of quality, the finishes are excellent, the product is very solid and well made. The choice and quality of plastics are very good because they are very resistant polymers. The PC will not change color with use.
In use, this shape allows both a good light and time display without interaction. The location of the buttons is also well chosen so as not to interfere with use even if there are too many, too many ...
" instead of " Beep beep " horrifying that twists your eardrums from early morning, you will have a soft light that will gain in intensity "The Alexians
Earthsmart connected and luminous alarm clock: the features
So that is a very good question and I thank the author of this article for asking it. Let's start with the features, which will get you started:
Number of brightness levels : 20
Number of colors : 7
Number of sound levels : 16
Number of alarms : 4 through Smart-Life, 2 if not connected
Alarm type : light and sound, sound only, light only
Sounds for alarm : 7 nature sounds & FM radio
Duration of the sunrise simulation : 10 to 60 min
Duration of the "snooze" : 8 to 15 min
Number of possible snoozes : 5
Type of sound for falling asleep : 3 nature sounds and FM radio
Sunset simulation duration : 10 to 120 min
Sunset simulation type : light and sound, sound only, light only
FM radio frequency : 17 to 108 MHz
Operating temperature : 0 to 40 ° C
Battery : button cell CR2032. This means that in the event of a power failure, the battery will take over. Your alarm clock will also stay connected to Wi-Fi.
Voltage : 100- 240V
USB : 5V / 2A
Wi-Fi : 2,4 GHz only
Application : Smart Life
Voice control : Alexa and Google Home / Assistant
So ? Doesn't that make you want that? Do you see the possibilities?
There you are, but we will rephrase it for the others. We are therefore in the presence of a connected alarm clock who will be able to get you out of the arms of Morpheus gently by imitating a sunrise. This means that instead of " Beep beep " horrifying that twists your eardrums from early morning, you will have a soft light that will gain in intensity during the time you have previously chosen, as well as a natural sound like a waterfall, birds ... At its peak, the volume and light intensity will be at the levels you entered in the app. And you can even put 4 different alarm clocks! If you're the recalcitrant type, you have some "snoozes" that you can set for how long before you try to get out of your morning lethargy.
If at night you are the type to fall asleep in front of the TV, why not make use of this heavy defect by asking your Smart Clock to make you fall asleep via an artificial twilight (in the absence of paradise)? It is the reverse of what we explained to you previously. That is, you start with maximum volume and intensity until you reach zero. And normally you sleep first. If, on the other hand, you prefer to read, no problem! This alarm clock is also a lamp. The basic color is orange but you then have 7 other colors (red, blue, green, yellow…) and even the possibility of putting them in alternation.
Great advantage, it works with Smart life, Amazon Alexa and Google Home, also in manual. Let's also look at the buttons: it is possible to configure everything in this way and in this case, the 14 pages of explanations are well felt. Indeed, there are too many buttons for a connected product. Especially since by pairing it with Smart Life, everything is much simpler! Fortunately.
"Great advantage, it works with Smart life, Amazon Alexa and Google Home, also in manual. " The Alexians
Daily use of the connected alarm clock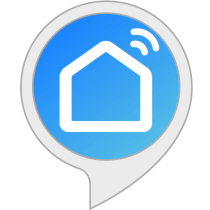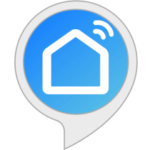 As with all of its products, Earthsmart use the app Smart Life. But be careful, in this case, the alarm clock is considered as a light bulb and you will therefore have to select "Wi-Fi bulb" to install it. There is indeed the connected alarm clock option in Smart Life, but it doesn't work (trust us, we tried).
The question is therefore: " how to control an alarm clock recognized as a light? We'll see that. But don't forget to activate the Skill Smart Life on Alexa (or the Google Home action).«
First, to put the alarm clock into pairing mode, press the button for about 10 seconds snooze. You will see the Wi-Fi logo (on the right under the time) start to flash quickly and the alarm clock will light up orange. Then select lighting then Wi-Fi bulb and let it be, it's very fast. Rename your alarm clock like you want. Always on the lookout for unusual names, we called him " awakening ".
Once the device is installed under Smart Life, an excellent surprise awaits us: it is not a vulgar light bulb that appears but our good old alarm clock! It is therefore recognized as such by the application. And other very good news, Alexa informs you that 8 new devices have been found. This therefore means that our Smart Clock has 8 elements controllable by voice ! We will see them all on time.
Just with the visual, we realize that it will be possible to fully control the alarm clock via Smart Life or Tuya (as you see on our video). Each icon is operable and is placed at the level of the physical buttons. In addition, the visual corresponds in every way to the one you will have when you wake up. If the logo " Sunrise " is displayed at the bottom, it is also displayed on the device. And frankly, it's much easier than with buttons.
You enter the menu and presto, you can manage everything, namely:
Set up 4 different alarms, each with its own characteristics (type of sound, duration of sunrise, light intensity, etc.). It is therefore 2 more than in physics.
Define the mode settings "Fall Asleep", just like alarm clocks.
Setting the function " snooze "
Color management and intensity. Basic, it is orange. You have to go to colorfull light to choose colors.
FM tuning
Integration with Smart Life is perfect and it is a huge gain in ergonomics compared to these impossible physical adjustments. But what does it look like with Alexa ? How can we manage it? Not easy to know, but it will suffice to look at the new devices put together in the application Alexa in order to get an idea.
We find there:
4 alarms: this means that you can ask Alexa activate ("turn on") the alarm clock of your choice. You can also name them whatever you want.
FM radio (On Off)
Snooze function (on, off): you can change the name.
Fall Asleep function (falling asleep): you can name it whatever you want ("sleep" in our case). ask to Alexa turn it on and the cycle begins.
Light function (renamed "alarm clock" for us) : as you can see in the screenshot, it's very limited with Alexa. No possibility to change the color and to vary the intensity, it is just possible to ask for specific percentages. This is a real weak point.
It is good to know that each of the elements going back under Alexa can be integrated into routines. For example, you go to bed, you ask Alexa turn off the light and this activates the sleep mode and the alarm for the next day.
See this alarm clock in action on our video.
The conclusion of this test is, that once again,
Earthsmart gave us a good surprise
. This Smart Wake Up Light is
very good quality
, with materials recognized for their strength and a really nice visual (but this is only a personal opinion).
The possibilities that are offered with this connected alarm clock are really numerous
: 4 alarms, awakening with dawn, falling asleep with dusk, various lights, FM radio (not tested, let's face it, because who among Alexians still uses an FM?),… There are therefore a lot of strengths. Integration under Smart Life is far from being a gadget because it allows easy control of the alarm clock, which would be a real nightmare if we only managed by the physical buttons.
Use with Alexa is also interesting
because you will be able to activate the alarms,
snooze
,
fall asleep
… By voice. On the other hand, a big weak point, even if it is possible to turn on the light by voice, it is not
not possible to change the color or request a specific one
… We forgive him, but still, an update would be welcome.
Earthsmart Smart Wake-Up Light: Connected luminous alarm clock
34.96€
Most
Controllable in part by voice
Full integration under Smart Life
4 programmable alarms
Lots of features
The lessers
Integration Alexa not pushed enough
Too many physical buttons
Usefulness of FM radio?