It has been a few months since we presented you with'connected bulb. But since this is a star product among users of voice assistants, we have resumed our research on the question. From Yeelight bulbs from Xiaomi through the essentials Philips Hue White & Color, there is something for all budgets. Some are still resistant to Zigbee which requires a bridge, so we decided to turn to a Wi-Fi model: the bulb TECKIN SB50. An RGBW LED bulb that we can often find at a reasonable price ... Let's see what it is worth!
Not available
August 13, 2022 9:52 a.m.
TECKIN SB50: an RGBW bulb with a classic design
Unboxing
The packaging of our pack of four connected bulbs is familiar to us and takes the design of the one good plug connected TECKIN SP21 or the SS42 outdoor socket that you tested last week. Made of glossy white cardboard, it gives an impression of quality and all in sobriety. There is a visual of the bulb which is therefore bulb type, the brand logo TECKIN, logos Amazon Alexa and Google Assistant which remove any doubts we might have about their compatibility with our voice assistants, but also a QR Code to download and install the application Smart Life by Tuya.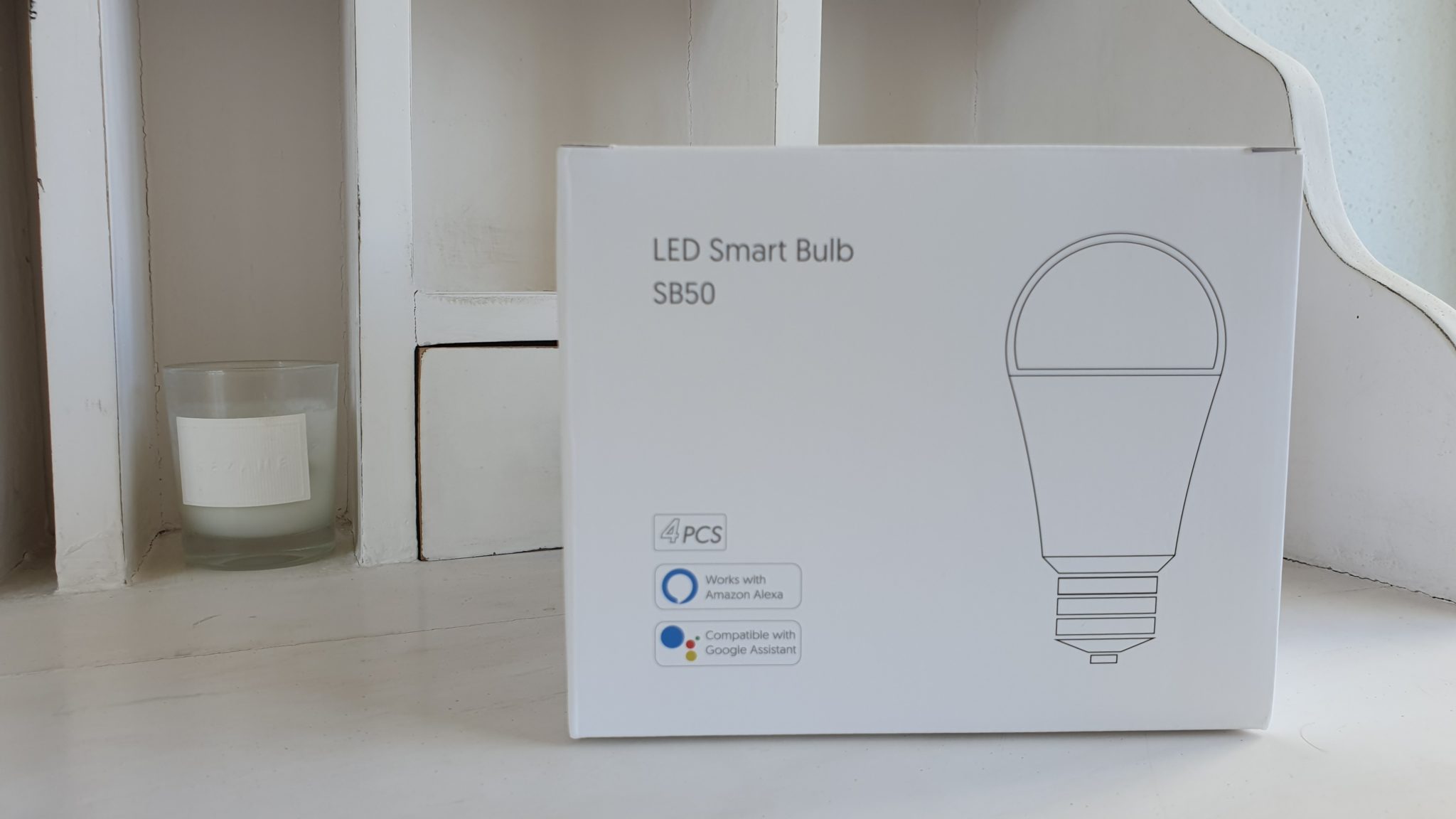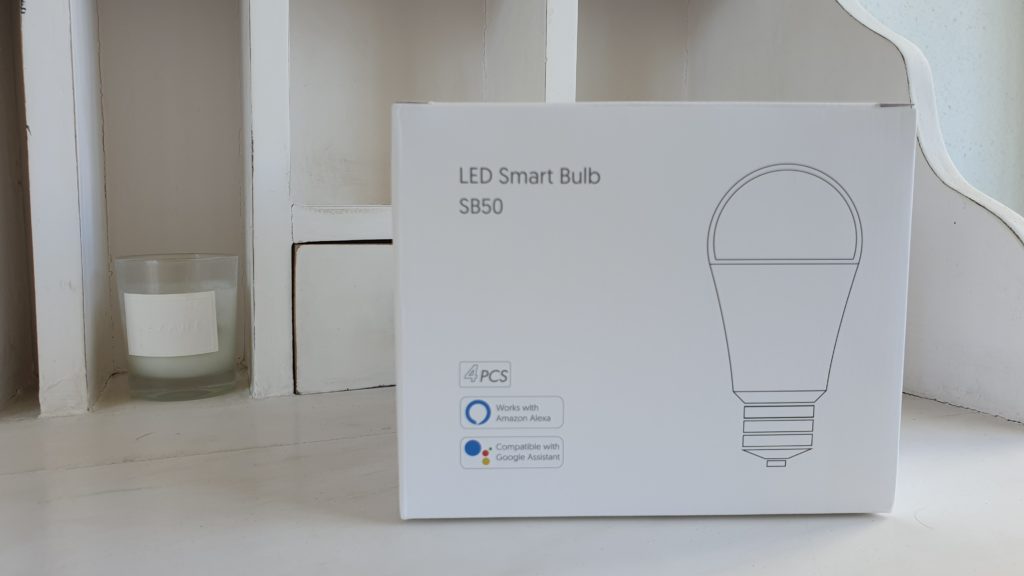 Inside, being a pack, we logically find four TECKIN bulbs, well secured by custom-made rigid cardboard protections. The manufacturer has also planned a small full user manual and translated into several languages ​​including French to explain to us how to install a bulb with the app Smart Life.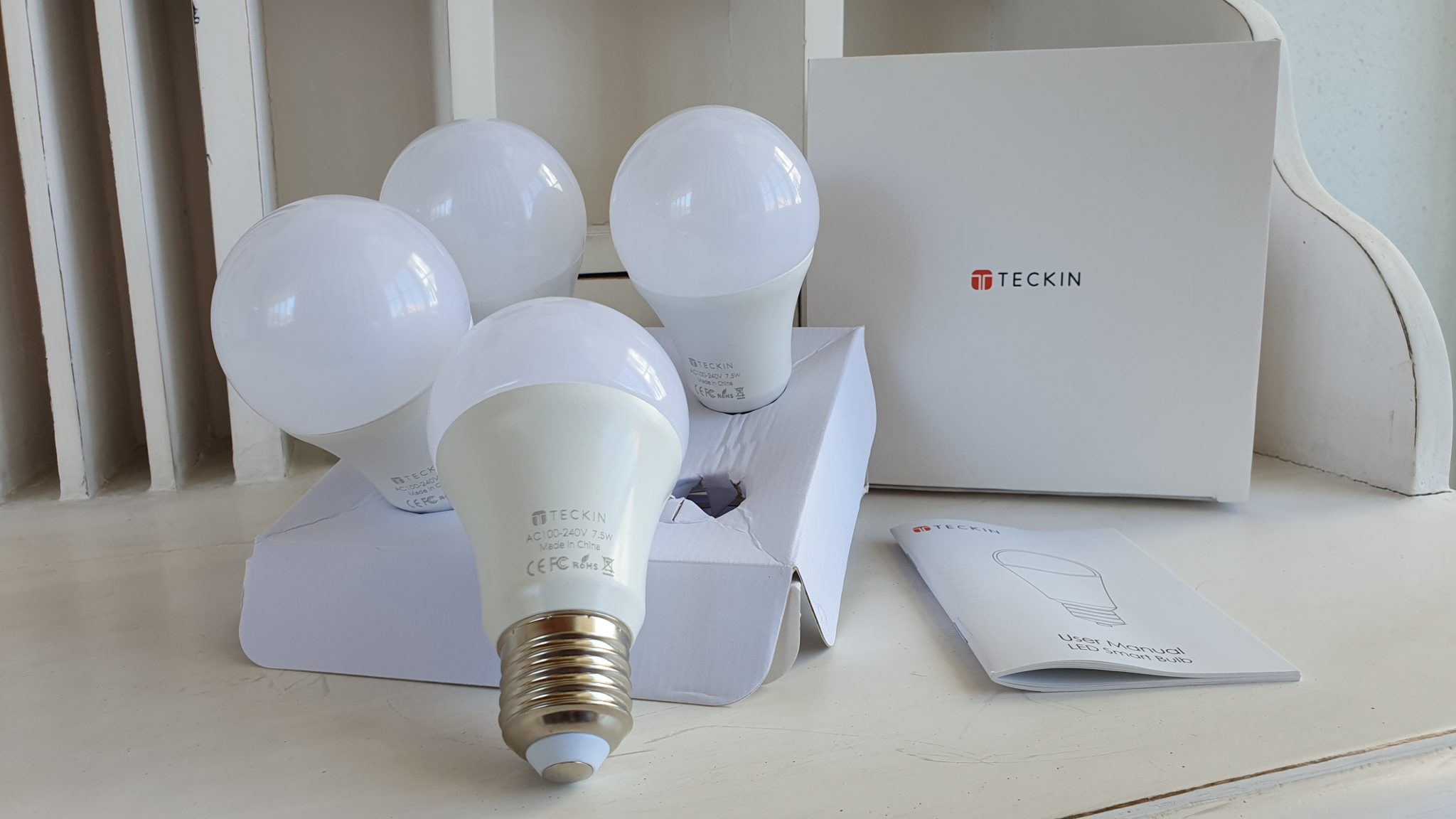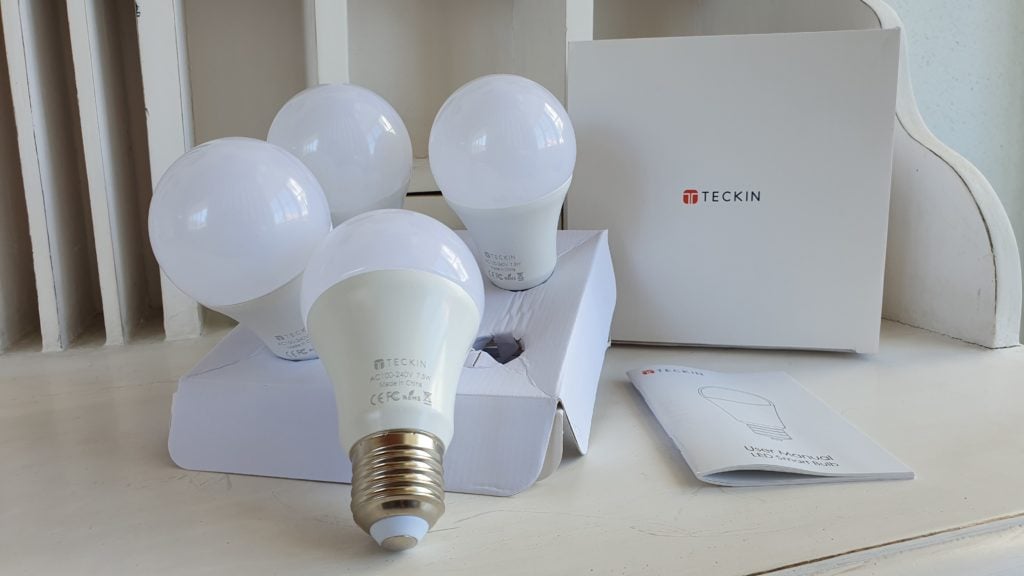 As we anticipated in front of the visual, the TECKIN SB50 has the shape of a very classic bulb, namely that of a bulb surmounted by a E27 socket. Its finishes are clean and its weight in the average of the bulbs that we have tested so far. We are therefore in confidence.
We learn from the packaging that it is a 7.5W LED bulb delivering a luminous flux of 800 lm. Rather powerful for a connected bulb therefore.
TECKIN SB50: a Wi-Fi bulb connected to Alexa
Smart Life to serve you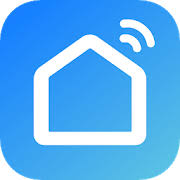 Like many connected objects presented on site, theTECKIN SB50 bulb works thanks to the essential Tuya IoT platform and its now famous applications. You will therefore have no difficulty installing it by following our complete installation tutorial with Smart Life which will allow you to know the application inside out and get the most out of it. If, however, you are having some difficulty, take a close look at our tutorial for installing a bulb on Smart Life.
The advantage of the Tuya platform for Alexians is obviously its compatibility with Amazon Alexa. So don't forget toactivate skill Smart Life if you want to benefit from voice control with your Wi-Fi bulbs.
A colorful light bulb
As we said above, theTECKIN SB50 Wi-Fi bulb is of type RGBW. In other words, it offers you no less than 16 millions of colors ranging from white 6000K to the ranges of reds, greens and blues. Colors of true champions! Unfortunately, being still in the process of counting those of Philips Hue, we have not yet had time to do it on this model, but we do not doubt the information given by the brand TECKIN.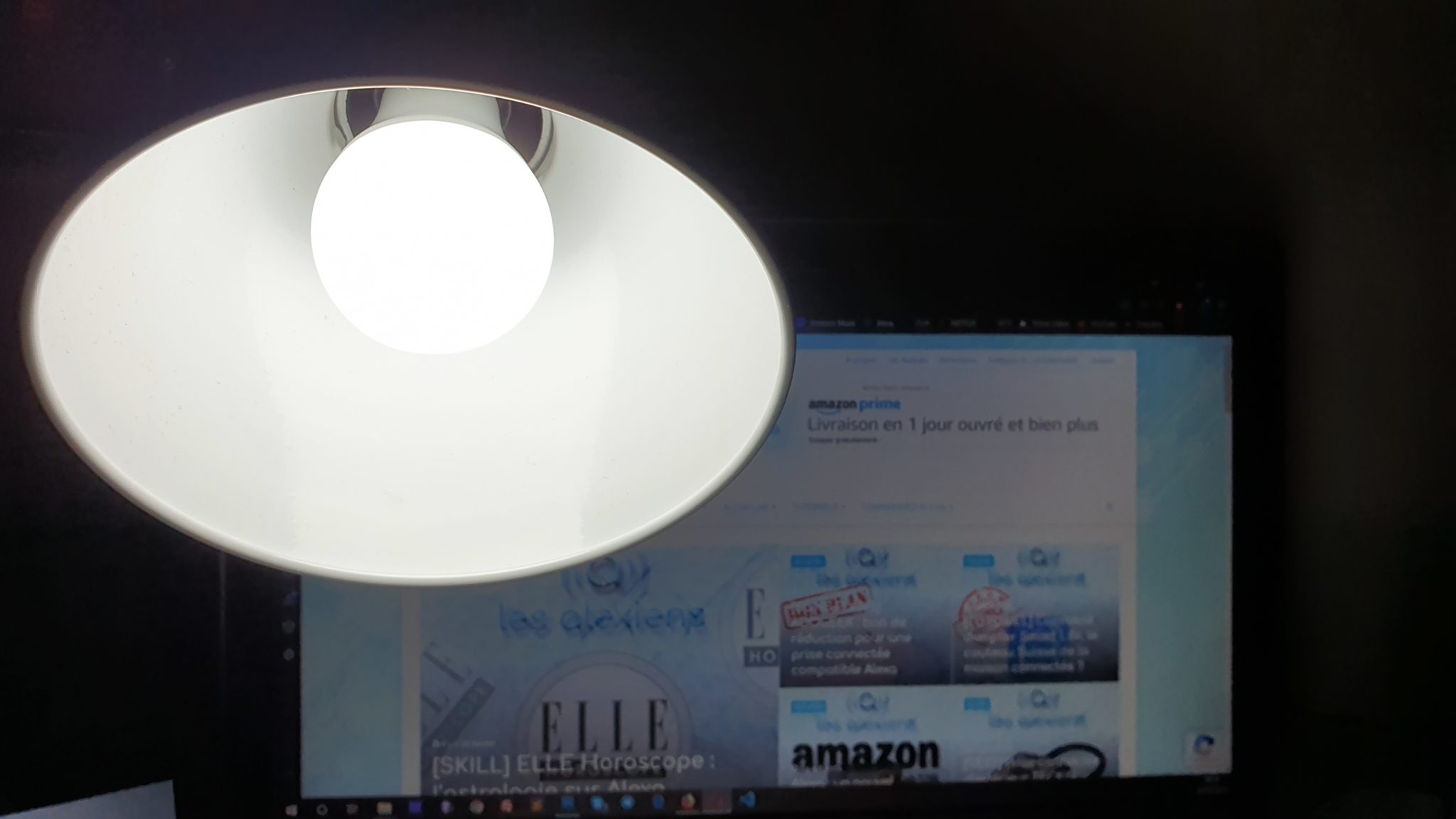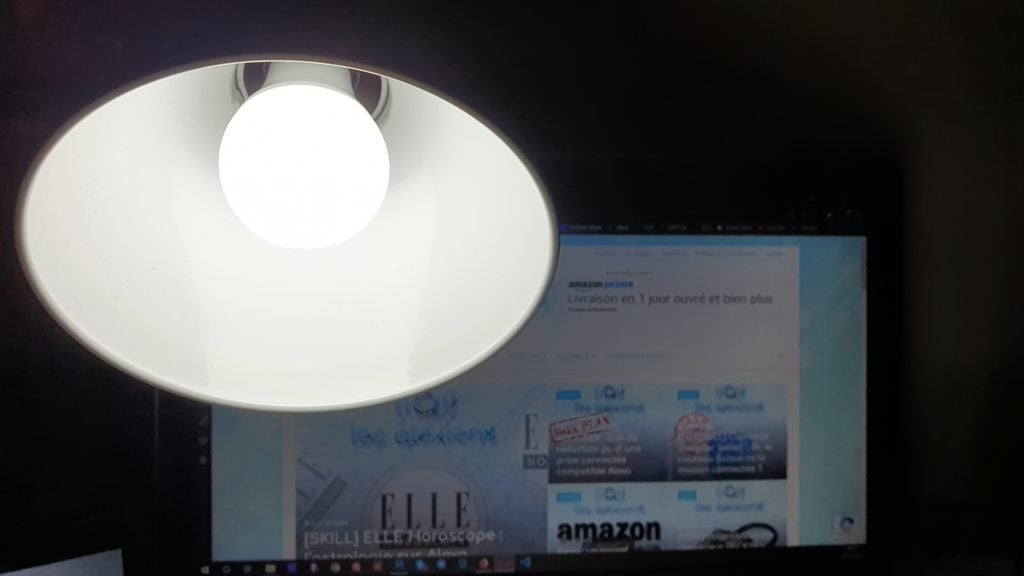 More seriously, if something pleasantly surprised us about this bulb, it's the quality of its colors. Without equaling the essentials Philips Hue or the very efficient Yeelight by Xiaomi, we were all the same seduced by the pronounced saturation of the colors and above all the fairly linear power of the colors, which is far from always being the case in this area, some colors often illuminating much better than others, when d others are downright bland and uninteresting in color. Here, the power is there whatever tone you choose.
The only criticism that we could bring to him is theabsence of a varied range of whites. Although dimmable, the bulb TECKIN SB50 in fact only offersone and only white. Critics of cold whites may be cool, but note that the temperature of 6000K chosen by the brand corresponds to that of the daylight (which varies from 5000 to 6500K) and therefore remains comfortable on the eyes. The color rendering is very good and this bulb is ultimately pleasant to use on a daily basis with its 800 lumens that you can also adjust to your liking in intensity.

In conclusion, to
approx. € 12 each in a pack of 4
,
RGBW connected bulb TECKIN SB50
offers
interesting price / quality ratio
and turns out to be a more than wise choice to start discovering the joys of colorful and connected lighting without breaking the bank. Located at the top of the basket in
Wi-Fi compatible bulbs Smart Life
, it gave us full satisfaction, although we regret that it offers only one white typical daylight.
Not available
August 13, 2022 9:52 a.m.
TECKIN SB50 Wi-Fi RGB bulb
49 € (pack of 4)