It's been a while since we presented you with a connected plug. It must be said that we have already tested a good number of them… But as this is a product of choice for users of voice assistants, we are constantly looking for models that are more aesthetic and more efficient. For this eighteenth compatible connected plug test Alexa, so we turned to the TECKIN brand. A Chinese brand, as is generally the case, which is not unknown to us since we regularly offer you tips on the different models it offers. The feedback from our members is always positive, so we decided to look a little more into the issue and acquire a single SP21 plug.
TECKIN SP21: elegance and compactness
Unboxing
Our package opened, we discover a white cardboard box with a satin touch of beautiful craftsmanship. A visual shows the front of our " smart plug "and indicates its model: the SP21. We find the traditional Google Assistant logos, but above all "Works with Amazon Alexa ». It falls, that's what interests us. On the upper side, the brand logo TECKIN. The side faces show pictograms indicating the possibility of controlling the device via mobile application, in Wi-Fi, by voice and the programmable nature of this socket. Programming which, you may have already guessed, will be possible via the app Smart Life that you can download very quickly by flashing the QR Code affixed to the packaging. Finally, at the back, you will find an exhaustive technical sheet, as well as the contact details of the company. Our first impression is excellent, let's see if this is confirmed ...
When opened, the four takes in our lot take up the entire space and, once again, the impression is very good. The socket is one of the most compact and sober. All dressed in white, it bears the brand's logo, and as required by law, a technical sheet and regulatory markings: CE, RoHS, etc. As usual, you will find a power button backlit by a discreetly lit blue LED. Finally, a small QR Code returns us once again to the essential application Smart Life by Tuya Smart that we are going to open immediately in order to proceed with the installation of this famous TECKIN SP21.
Technical specifications
Before we move on to the installation, let's take a look at the datasheet.
Brand
TECKIN
Models
SP21
Input voltage
AC 100-240V
Wi-Fi band
2.4 GHz
Nominal current
16A
Max power
3300W
Operating temperature
-20) C to 50 ° C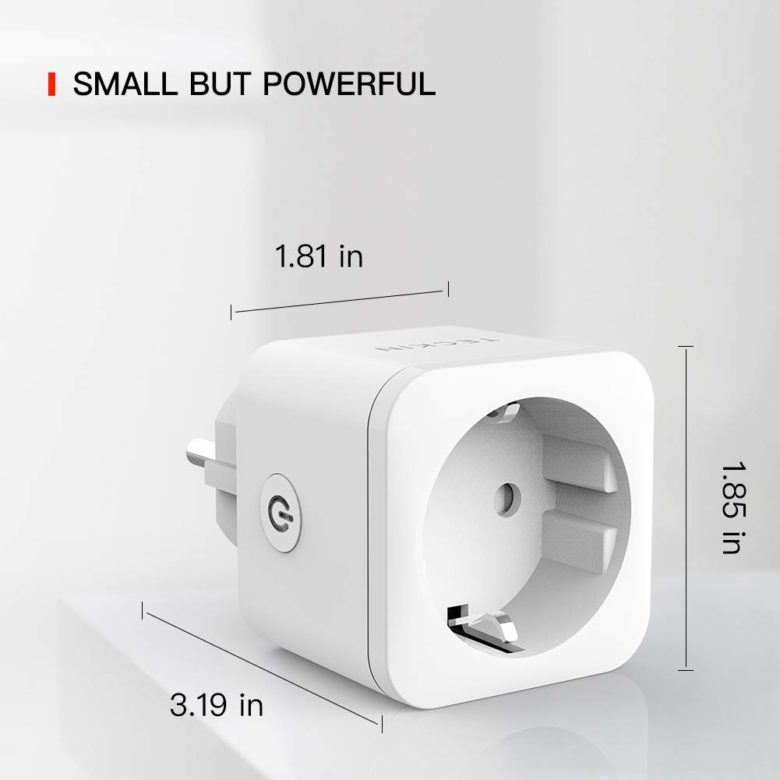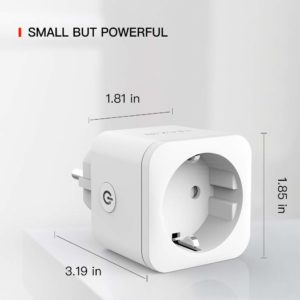 Installation
If you've never used the app before Smart Life, it is high time to download it. Available for iOS et Android, it works using the world's leading platform for connected objects: Tuya Smart.
The procedure is simple and we have described it many times in our connected outlet tests. It is exactly the same as described in this tutorial, except that you will have to opt for a socket and not a bulb in the first menu. Installation should not take more than 30 seconds and suddenly accelerate to around 15%. Otherwise, there is a problem.
Make sure that the mobile device on which you downloaded the application is properly connected to your Home Wi-Fi on the 2.4 GHz band, otherwise the application will not be able to communicate with your smart socket. The plug will discover 2.4 GHz alone and does not see 5 GHz, so no need to attack it.
TECKIN SP21: an even smarter outlet thanks to Alexa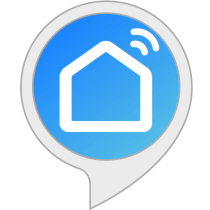 As always with Les Alexiens, the compatibility with Alexa is a condition sine qua non. But no worries to be expected on this side, since our TECKIN SP21 socket works under the Tuya, Inc. platform.
So we just have toactivate skill Smart Life on Amazon. Fr, if you haven't already. Usually, Alexa will only detect new devices. Otherwise, simply run a detection.
For this test, we have chosen to call this plug "Teckin". Original, isn't it?
To turn it on, we just have to say « Alexa, turn on Teckin ". To turn it off, you guessed it: « Alexa, turn off Teckin ". It is not more complicated than that.
If the outlet does not offer monitoring of power consumption, you can still integrate it into your routines Alexa, or in the scenarios Smart Life. Of many programming features are available there, to switch on the socket at a specific time or with a voice command, then switch it off after a certain time. Super handy if you want, for example, to charge your smartphone for an hour and do not leave it connected to the mains all night for example.
Not available
January 20, 2022 13 h 54 min
Not available
January 20, 2022 13 h 54 min
In conclusion, this TECKIN SP21 plug is one of our favorite models. A little less compact than the
panamalar
, it remains however very discreet, just like its LED which does not have the disadvantage of lighting violently as was the case for
Horsky sockets
. Perfectly compatible with Alexa via skill Smart Life, its quite reasonable price makes it a wise choice for those who wish to equip themselves and taste the pleasure of home automation without spending a fortune.
TECKIN SP21 connected socket
48.99 € the set of 4