With the beautiful days that are coming, or that last, your connected garden will have to be watered without fail to avoid losing your precious plants and your pretty beds. But what is painful ... In the best case, you have automatic sprinklers, but you still have to go and turn on the water, and in the worst case you do it yourself, with your little arms and your little legs. It must stop!
We have therefore found something to simplify your life: a connected irrigation system, or connected watering, working over Wi-Fi to allow you to manage watering cycles and much more. So thanks who? Well thank you Zemismart (or Benexmart in this case, but that's them). Because it is still the brand from Shenzhen that offers us this wonderful product, either alone or in a pack with a watering kit, or even powered by a photovoltaic panel! And, again, at an affordable price because it varies from 35 to 77 € depending on the kit chosen.
Follow us through this test which has some surprises in store ...
€49,00
In stock
2 new from € 49,00
January 22, 2022 8 h 45 min
Earthsmart : connected sprinkler or irrigation system
Unboxing and setting up
As usual, let's put aside the packaging part of the brand's products, which draw more on the joke than on the packaging. The pristine and dented white cardboard is relatively thin, luckily the package is well protected.
"The finishes are very good and the materials relatively qualitative for the price. " The Alexians
Besides, what do we find in this starving box?
The control block,
A 2 meter USB cable,
A nozzle for drip system
A nozzle for DN20 fitting
A DN 15 adapter
A universal connection for all types of taps
An installation guide in English
The block does 24,5 cm long for 9,5 cm thick at the widest, for a weight of more than 400 grams. He's a beautiful baby, but it will be your cock that takes it, not you, so no worries. You understand very well, seeing him, that everything will happen in his womb. It's a simple valve opening and closing system, but it has the good idea that it works both in Wi-Fi and in physics. Indeed, there is a single button on the whole device, the famous On / Off. In ON, the water is going to make its way while in OFF, it remains very wise thanks to the closed valve. Hence the need to have a good quality faucet which will not have the annoying tensioner to flee from everywhere if you block the outlet of the water. Because in this case, go your way, you will have a permanent water leak.
For the connection to the spout of your faucet, at the level of the thread, you will have 3 options.
First of all the DN20 fitting (3/4 '' or 20mm diameter internally). It is the most widespread.
There is also the DN15 (1/2 '' or 15 mm internally). This is in fact a machined piece of metal which will be put in the DN20 connection in order to reduce it.
And finally, if you have a valve that is neither DN 15 nor DN20, or even not threaded, you can use the black plastic universal fitting. You will insert the end of the spout into the opening and you can tighten everything with the stainless steel collar. This end piece is adapted so that it can then be fixed in the DN20 fitting.
You can also remove the ring at the connections of the main block to clean a strainer which has been put here to stop foreign matter coming from the water inlet hoses, such as rust or filings, and not to damage the internal valve system.
For the water outlet, there is already a connector provided. However, this one is rather dedicated to small diameter pipes drip type. If you don't need it, you can come and put the one you may already have at home, the "Clipping" and size being standard (but not suitable for larger pipes). Otherwise, for information, it is DN15.
We are on a good quality product, made of plastic resistant to UV, water and wear. The finishes are very good and relatively good quality materials for the price. The airtightness of the main body is very good. Note that the tested version is the one with mains power. It is delivered with a 2 m USB cable without plug (you will have to provide it). To fit into the power cable, a DC tip was chosen because it allows a ring to be tightened around the plug to make everything airtight. But this mode of feeding is quite problematic in many cases: you need an outlet nearby. Something that there is rarely next to a water inlet. In this case, you will need an extension with a hermetic connection ... This is the weak point of this product, very clearly.
But if you are willing to add a few pennies, you can have the standalone version sold with a solar panel! And there, frankly, it's class!
At the level of technical characteristics :
Food : 5V, laptop charger type (no notion of amperage but a 1A did the job)
Water flow : 500 to 1700 l / h
Supported water pressure : 1 - 8 Kg
Engime : <1W with 30 mA
Operating range : 0 to 60 ° C
Communication : 2,4 GHz Wi-Fi
Water resistance : IP 67. That is to say, you can put it in the water for 30 min at a depth of 1 m. So no problem for direct irrigation with large amounts of water.
The installation is done very simply:
Come and screw the bit DN20 or 15 on the thread of the spout of your faucet. If you don't have enough room, that's okay. Completely unscrew the module containing the strainer, screw it to your tap, put the main block back into alignment and screw the ring back.
Same punishment if you have to install the universal connector.
Then come plug the cable into an outlet, and voila.
You have a red light on the left that will flash to tell you that you are not connected to the network. The green light on the right informs you of the ON or OFF status (green is ON and off is not on, is it clear?). You are ready to move on.
Earthsmart : connected irrigation system
Use under Smart Life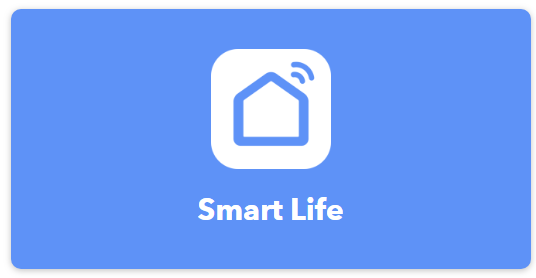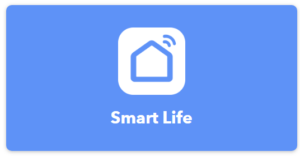 Like all of the brand's products, our irrigation system (which comes from the Latin rigid which means "to bring", to direct and ir which means "in") will work under Smart Life. The installation is quite simple with a subtlety that there is quite rarely. The guide in English explains it to you well (it is moreover the only thing more or less useful in it.): You will have to scan the QR code on the side of the block.
To put it simply: you have to bring it into pairing mode by pressing the button for about 5 seconds if it is not flashing. This is the little red LED that you need to watch out for.
Dance Smart Life, press the "+" top right and then on the "-" to enter scan mode. The device is automatically recognized. Continue with the installation connecting to your Wi-Fi. Be careful that the sprinkler system is ON, otherwise, it will not work.
But there, if you already have the skill Smart Life, you see thatAlexa does not give you its little message to inform you that a new device is detected ... Strange, because in the documentation, it is said that it works by voice ... Yes, but by voice via theapplication Smart Life and not via Alexa or Google Assistant… It's pretty average… but there is always a solution, we'll see that later.
In the app, you can turn it on or off via a virtual button. You also have a push notification that will appear on the top of your screen. This is great for knowing if your "sprinkler" has turned on or turned off.
And of course, you can set "timers" to determine watering cycles (every day at 20 p.m. for example and switch off at 21 p.m.). There is also a countdown timer to stop watering x minutes after turning it on manually. But if it only stopped there, it would be a bit tight. We will therefore see together examples of scenarios and automations to take full advantage of this connected system.
But before that, this video from our youtube channel explains clearly how to install your module.
Alexa and Google: scenarios galore
You will understand, to be able to fully use this irrigation system or connected watering, you will have to go through scenarios and automations. The scenarios will first of all allow you to be able to use your device by voice with Alexa and Google Assistant. Here is how to do it.
Go to scenario, press the "+" top right, then run device, choose your " faucet " and Switch ON to turn it on in this case. Then name this scenario "Turn on watering" in that case. To make it turn off, you just need to create the reverse scenario with Switch OFF and another name like "Turn off Watering". There is also simpler, select ON/OFF and one name. An activation will turn it on, a second will turn it off.
Thanks to this, you can go to see in the list of scenarios Alexa that they are reassembled and that it is therefore possible to activate your watering by voice. For Google Home, the scenarios do not go up but it remains usable despite everything. Just ask, " Alexa, Turn on Sprinkler "or" Ok Google, turn off sprinkler ". Easy no? And to make sure it's effective, the little notification will bring you the status information.
Now let's take a look at the automations.
The principle is more or less the same. Press the " + " in the game scenario / automation but then come and choose "When the weather changes", for example. You will be able to enter into the possibilities offered by Smart Life, provided that your address is correctly entered.
Consider the following example: stop a watering cycle if it rains.
Choose " weather report ", "Rainy" and "Run device" and then go get your faucet, then choose OFF.
This is just one example of what can be done. You are free to play with these scenarios and automations Smart Life to make this irrigation system whatever you want. Is it too hot to water? Adjust so that the watering does not start if it takes more than 30 ° C for example ...
Watch this video test for more details:
€49,00
In stock
2 new from € 49,00
January 22, 2022 8 h 45 min
In conclusion, Zemismart once again offers us, via its Benexmart brand, a great product. This system for connected watering is really great, at an unbeatable price. There is hardly anything on the market at this price / quality ratio. The finishes, function and materials present no problem. However, be careful, you will need to tweak to make it usable by voice and above all, mains operation is really a weak point for several reasons (security, availability of a socket, etc.). If possible, choose the stand-alone version.
BENEXMART WiFi Automatic Garden Water Timers Smart Phone Remote Garden Irrigation System Electronic Irrigation System Timer Controller Sprinkler
from 35 €