You may have some led tapes RGB 12 Volt DC, 4 Pins, that you want to associate with your home automation. The advantage of this type of LED strips is that the controller can be changed without problem by a connected version, without having to buy the whole again. This is what we offer you with this test! And again it's Zemismart who is behind this versatile product with a ZigBee controller.
Earthsmart, a brand well known for its varied products, niche or out of the ordinary, will allow you to meet your expectations thanks to its ZigBee 3.0 and ZLL controller, compatible with bridges Smart Life / Tuya, but also working directly with the devices Amazon Echo equipped with an integrated hub. But it does not stop there because the brand also offers kits including the controller but also a 5-meter LED strip which, for its part, has surprises in store for us ...
Earthsmart : a ZigBee controller for RGB LED strip
Unboxing
Le ZigBee Zemi controllersmart is packaged in a plain plain, plain cardboard 8,5cm x 4,5cm and 2,5cm thick. It just matches the size of the controller itself. There is not much to say else because you will not find any instructions or connections. Indeed, it is delivered alone ... terribly alone. This therefore means that it is intended either to replace a controller already in place or to be purchased as a Kit with an RGB ribbon.
Pay attention to the connections, because the controller is made to work exclusively with 4-wire connectors and with a DC 12V power supply. So if you are not equipped, you will need to buy a compatible one. Please note, if you opt to purchase the kit, there is no mains plug either. Not easy to find the right one. This is a real weak point of the kit.
Our controller is made in fairly strong white plastic and rigid, ABS type. On both ends you will find:
La DC connection for sector. 8 mm diameter with central pin.
The 4 studs 4-wire connector: Blue, Green, Red and power supply (black).
At the level of technical characteristics, we have very little information… No data on the CE standard of the plug, on consumption or other.
Here's what's available:
Entrance : 12/24 VDC Max 15A. VDC means DC continuous supply (low voltage connection).
Sortie: Max 5A, 3 color channels.
ZigBee 3.0 and ZLL compatible.
So let's take a closer look at the Zemi LED stripsmart which will be used for the test. It is a 5m, 12V, 5050/60 LED strip. It is delivered in an aluminized package with a DC connector, 4 wires but without an adapter as mentioned earlier. The purpose of this packaging is to avoid any electrostatic problem, which is rather well regarded.
However, then again, other than the information about the pack, in Chinese there is nothing else. No CE information or nothing… The ribbon is of a standard invoice, ie LEDs integrated on a metal strip also serving as a circuit. It is in a silicone sheath and has double-sided on the underside to be able to put it in place.
This LED strip is a rgb strip (Red Green Blue) with a 4-wire connection: 1 for the power supply and 1 per color. You therefore need a dedicated controller as seen above. But the one supplied with is not connected, you will have to make an exchange. We will explain how later.
At the characteristic level, here is the inventory:
Length of 5 meters,
LED 5050/60. This means that we have 60 LEDs per meter 5 mm side each. 60 LED / m is very good for this type of product, Zemismart being faithful to its qualitative image.
DC 12V,
IRC> 80
120 ° angle
80 lm / W
IP 67 . So there, beware !! On the Zemi websitesmart, the band is advertised in IP 68, that is to say for use in total immersion. In the case of an IP 67, the product can be put in water for 30 min, at a depth of 1 meter, it is not at all the same ... We tend to believe the specification on the packaging to avoid you to transform your aquarium into a basket of electric eels and you play it Cloclo (Ok, that one was on the phone… but at least you know about it).
White with variable temperature from 2700 to 6500K. Attention, we are an RGB and not an LED strip with white chips allowing to have a clearer and clearer white. The color white is obtained by mixing the three primary colors of the band with more blue in the high Kelvins and more red in the lower degrees. The software will also play on the saturation to make the color less saturated, more whitish.
16 millions of colors.
We looked carefully at the different junctions of the strip and it seems that IP 67 is more realistic than IP 68, would only be by the connectors which are not at all waterproof and the integration of the wires in the sheath which seems perhaps a little too light, even if it seems well done. So let's go on IP 67.
We are now going to install all of this!
ZigBee controller for RGB LED tape: DIY and installation
Le ZigBee Zemi controllersmart will come to replace the basic controller of your LED strip. To do this, you will have to go get your most beautiful flat screwdriver and undo the wires from the original controller to put them on the connected. And it's simple: the blue wire on the blue button, the red wire, on the red button… It's worse, isn't it?
It is noted that the product is Samsung compatible SmartThings, but we will install it with Tuya / Smart Life for two reasons :
We do not want to have yet another home automation application, nor on Alexa nor on Google Home,
Our ZigBee Hubs are bridges Smart Life / Tuya.
So go ahead, plug in your little 12 / 24V DC transformer that you found in the back of a drawer or that came with your headband, and off you go. As there are no instructions, we did it the old-fashioned way: unplug and re-plug 3 or 4 times to put it in pairing mode. If you have already made your connection with the headband, the latter will start to flash.
Installation with Smart Life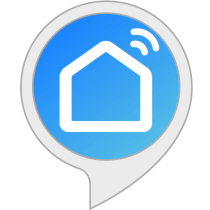 Then go to the application Smart Life and find your Hub. Press on "Add a sub-device" and let her search. It's easy eh? After a few seconds, your device will appear as « Smart Lighting ". You can change it in the next step to make it easier to control by voice.
But is this ZigBee controller is an interesting minimum in use or is it just a simple Switch to turn on and off? You have your answer by going to the application Smart Life: no difference between this controller and a multicolored bulb.
You have access to:
La white management with the choice of temperature and brightness,
La color management again with the possibility of varying the intensity and saturation. If you lower the saturation, your colors will be duller. On the other hand, we let you count for yourself that there are indeed 16 million colors. We couldn't do it for lack of time and lack of… you will see later (we become good at teasing, it's crazy).
Let us now see the management by voice assistant applications.
Amazon Alexa :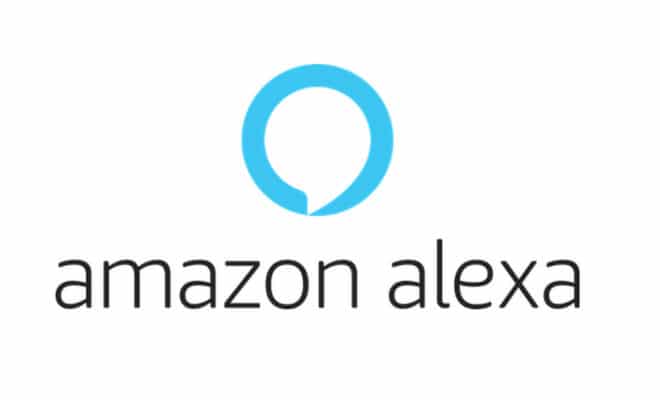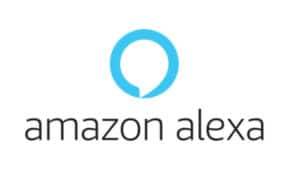 If you have Amazon Alexa, good news, the controller goes directly back to the application. It will therefore be controllable by voice, which is not always the case for products that do not have a ZigBee Hub. This means that it will not be necessary to make scenarios under Smart Life, which in any case are far too limiting for vocal use by Alexa. It also means that you don't need to have an Echo Show 2, Plus, or Studio to use it, just a versatile Hub.
If you don't have a Hub, this ZigBee Zemi controllersmart is directly compatible with devices Amazon having an integrated bridge. To install it, put it in pairing mode as seen earlier and ask Alexa : « Alexa, search for my devices ». There you go, it's done. Then change the name and let's go to pilot it by voice.
Either way, you have less choice of colors with the app. Alexa that with Smart Life. At the same time, who would remember the names of 16 million colors? But finally, the controller will be controlled by voice like a light bulb. Nothing to say, it's very good!
Google Home and Google Assistant: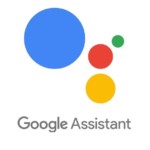 For it to work, you must have a ZigBee Hub under Smart Life / Tuya. Indeed, there is not yet on the market of Google device with an integrated ZigBee Hub. But the good news is that the controller goes back to Google Home without any issues. It will therefore be directly controllable by voice with the Google Assistant commands.
The advantage is that you have many more color possibilities than with the app. Alexa, even if not all of them are easy to activate by voice ... But the conclusion is also very good: lhe ZigBee controller goes back to Google Home and can be controlled by voice, provided you have a Hub and activate Smart Life.
Use with Zemi LED stripsmart
We have made the connection of the 4-wire connector of the old controller to that of Zemismart. This is done very easily by unscrewing the studs, removing the wires and putting them back into the other studs of the new one. Tighten well so as not to have false contact.
And the test will end here ... Because, unfortunately, the tested headband was faulty. There was clearly a problem with the connection between the 4 wires and the body of the band at the very beginning of the junction. Impossible to know if the problem comes from us, when we looked at the tightness of the junction (the band being announced IP67 or IP 68), or if he had a problem from the start. In any case, this is not satisfactory because it is either a lack of robustness or a production problem.
It is all the more unfortunate that the little that we were able to test seemed quite promising ... We came back to the brand for more information on this problem and a test of the RGB tape alone is planned in the future, because it would be shame to stay on this missed!
The tested LED strip being defective, a new test will be done later on,
the conclusion therefore relates only to the ZigBee controller
which can be purchased on its own. This is also its main purpose: to come in
replacing an unconnected controller
in order to integrate your already installed RGB tapes into your connected homes. It has very good strengths such as the fact that it will go straight up as a fully fledged aircraft under Amazon Alexa and Google Home, which is far from the case with all ZigBee products associated with a Hub. It is also directly pairable with an Echo Show 2, Echo Studio or Echo Plus.
The integration is perfect and theuse under Smart Life is identical to that of a directly associated ribbon
, but the absence of instructions, of mark of conformity is a significant weak point.
Earthsmart - ZigBee controller for LED strip - model HGZB-MGD-GO1A
16.67 € (without ribbon)
Most
Go directly back to Google Assistant and Alexa by Smart Life
Compatible directly with Hubs Alexa
Fully piloted
The lessers
No instructions
No information on compliance
No connectors and mains plug provided