Motion detectors are one of the connected devices that Alexians particularly appreciate. Their usefulness is really varied and almost limitless: turning on a light, sending an alert message, knowing if you have unscrupulous visitors… They exist at all prices and in all forms. We have found one for you that is one of the smallest on the market, at a price that is also small and that works in ZigBee. And it's still Earthsmart who is behind this product! It's about ZigBee PIR Sensor, or motion detector, ZXZPIR. Yes, the name is longer than the product ... Please note, to use it, you need a ZigBee Tuya Hub / Smart Life using the protocol in version 3.0.
Earthsmart ZigBee PIR Sensor: a mini size motion detector
Le Earthsmart ZigBee PIR Sensor comes in a papier-mâché box with a small photo of the detector in the bottom corner, the result of boundless daring. No more jokes about Zemi's sleek packagingsmart, the most important being what's inside… but thin anyway, fuck your dreams!
When we open the box, we can only be amazed at the small size of the product. This sensor makes 3,5 cm in diameter et 4 cm high. It is tiny compared to some others! Almost as much as a Aqara motion detector. There you will find a user manual in English and Chinese. The latter refers you to the application Smart Life for installation. Don't worry, we'll explain how to connect it. But be careful, you necessarily need a ZigBee gateway connected by RJ45 or by Wifi. To install a bridge, watch this test for the procedure. Indeed, this sensor cannot be directly supported by a Show 2 for example.
But what does PIR mean? That means "Passive Infra Red". That is to say that this motion sensor will detect variations in infrared waves. A person, an animal or an object which passes in front of the sensor will modify, by the heat movements, the IR field in the detection zone. This will induce an electric current which will allow this detection to be reported via an application.
Our PIR sensor is made of light and strong ABS-type plastic. The detection area is made of matt plastic. There is on the back an area with a double-sided in order to stick it on a surface. You also have the side a pairing button and reset.
On the underside, you can see a small washer in flexible material allowing it to be placed without scratching the surface on which it is placed. You will also have some information about the model. He is really successful.
Earthsmart ZigBee PIR Sensor: characteristics of the motion detector
The choice of a PIR will depend on what it can do in terms of detection and conditions of use. There are for exteriors, interiors, capturing far or near, with an acute or flat angle… It really depends on your use. This one is made for indoor use primarily, not to be put in the rain. It has a medium detection range. It is therefore a detector that can be used almost everywhere.
Detection distance: 7 meters
Detection angle: 170 °
Temperature conditions of use: -10 To 45 ° C
Humidity conditions of use: 10 to 90% RH (no condensation)
Connection type: ZigBee 3.0
Supply : CR2450 (supplied)
ZigBee motion sensor: use via Smart Life and a Tuya Hub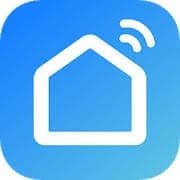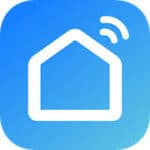 As announced above, but we cannot say it enough, to use this detector, you need a ZigBee bridge. We used the Zemi brand wireless hubsmart, whose test and start-up you will find here. Installation is very simple and takes at most 10 seconds.
Enter your gateway, then press "Add a sub-device". You then need to find the device type in the list. There is an entrance "PIR" which is perfectly suited. Press 5 to 10 seconds on the PIR button until a red light flashes and let it go. In 5 seconds he is found.
But be careful, it will not go up nor under Alexa nor under Google Home. Indeed, apart from the Philips Hue bridge or the Aqara EU gateway, ZigBee devices such as sensors passing through a ZigBee Hub Smart Life do not go back in the associated applications. This is a gap in Smart Life and not our voice assistants. However, we can bet that this will change in some time, this test is therefore a precursor, like Les Alexiens!
However, you can still use it physically via scenarios under Smart Life. These are varied:
Turn on a light in case of detection,
Send a push message to a phone in the event of an intrusion,
In addition, each time you attend, there is a display on the PIR home page.
The possibilities are very varied. You can see in our video an example scenario to send a message in case of presence. But it is quite possible to put it in a mailbox to have the same result and a little message telling you that there is mail.
In use, it turns out that it detects very well and that the 170 ° are well used. The problem with this type of PIR sensor is that they do not support all variations in ambient temperature, which they will interpret as presences (case of the sensor from Action). This Zemi detectorsmart is much better, it manages these variations very well because for several days in a mailbox, no untimely detection has been reported. Which keeps me from going out for nothing and is good for my sanity.
Watch our video test to see more clearly:
In conclusion,
ce

Zemi motion detectorsmart ZigBee PIR Sensor is a very good product
. Good quality, mini size and with a nice design, it detects very well and is
very responsive
(the ascent is done in the second). We can just blame the fact that he cannot go back under Alexa and therefore cannot give rise to routines, but this problem comes - for the moment - from the Skill Smart Life and not of the product, let aloneAlexa. Hope this changes.