Earthsmart, you know? Of course, we have already spoken to you! Remember, we have already successfully tested theZemi switchsmart EU ZM-CSW002-D, or their led strip, and more recently the Zemi opening detectorsmart DW-Sensor. Inexpensive but convincing products, which made us want to test this compatible connected switch Alexa, named Zemismart KS-611. Operating on a base Tuya Smart, it is with full confidence that we will start installing it using the recommended application: Smart Life.
This product is no longer sold under the Zemi brandsmart on Amazon.Fr. Nevertheless Teckin offers an equivalent ...
Not available
August 13, 2022 17:51 a.m.
18,34€
30,06€
Not available
Earthsmart KS-611: a simple connected switch
THEZemi switchsmart comes in a small water-green packaging, compact and attractive : a visual of the product, the CE and RoHS certifications highlighted and the characteristics of the detector as well as the QR-Code Smart Life. There is also its iOS and Android compatibility.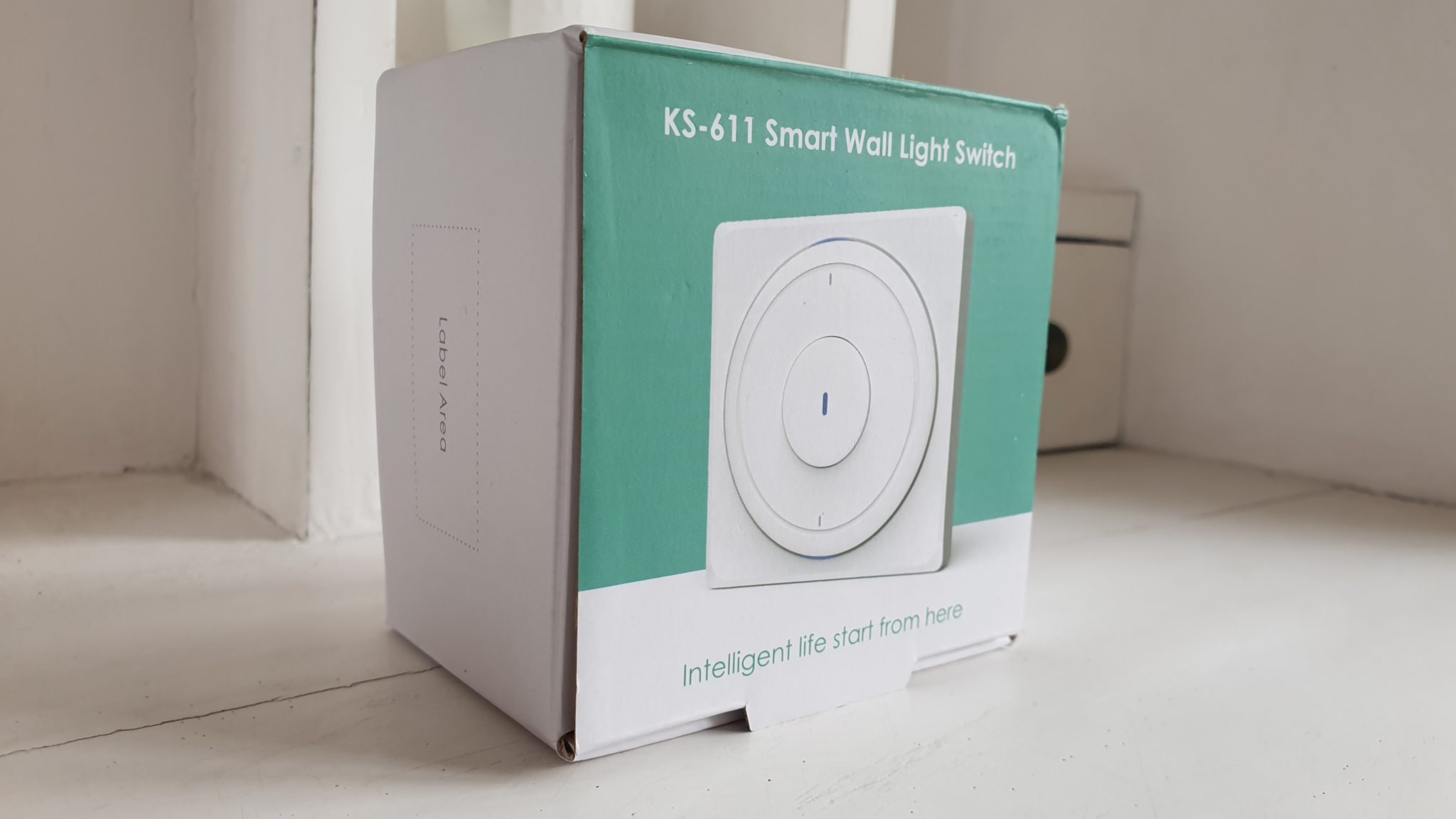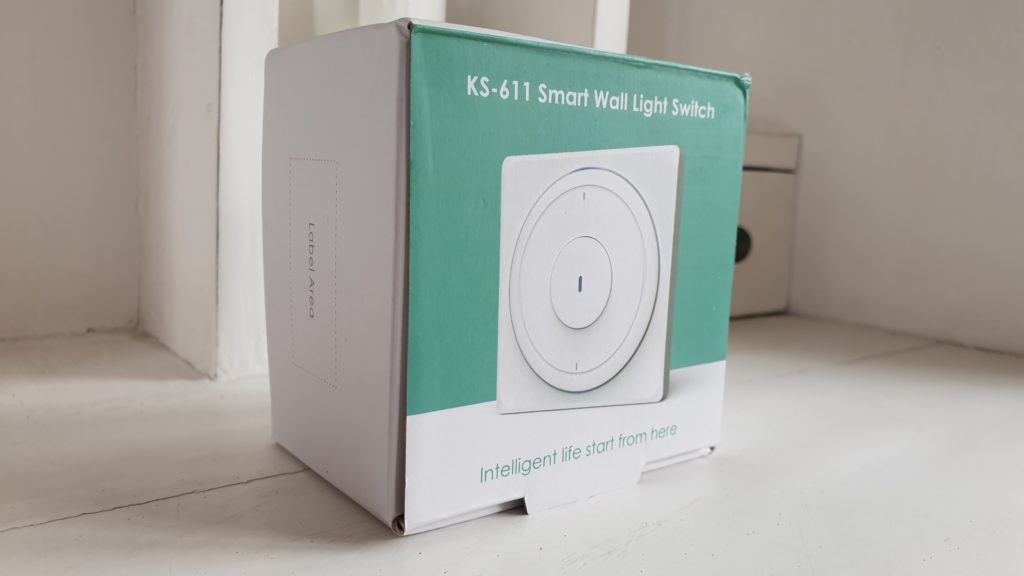 Inside we find unsurprisingly a square shape switch. Its standard dimensions, 80 mm x 80 mm x 42.8 mm We immediately reassure us about its compatibility with the switches that we generally meet in France. It corresponds in every way to the Legrand switch that we want to replace in order to automate our ceiling light: perfect.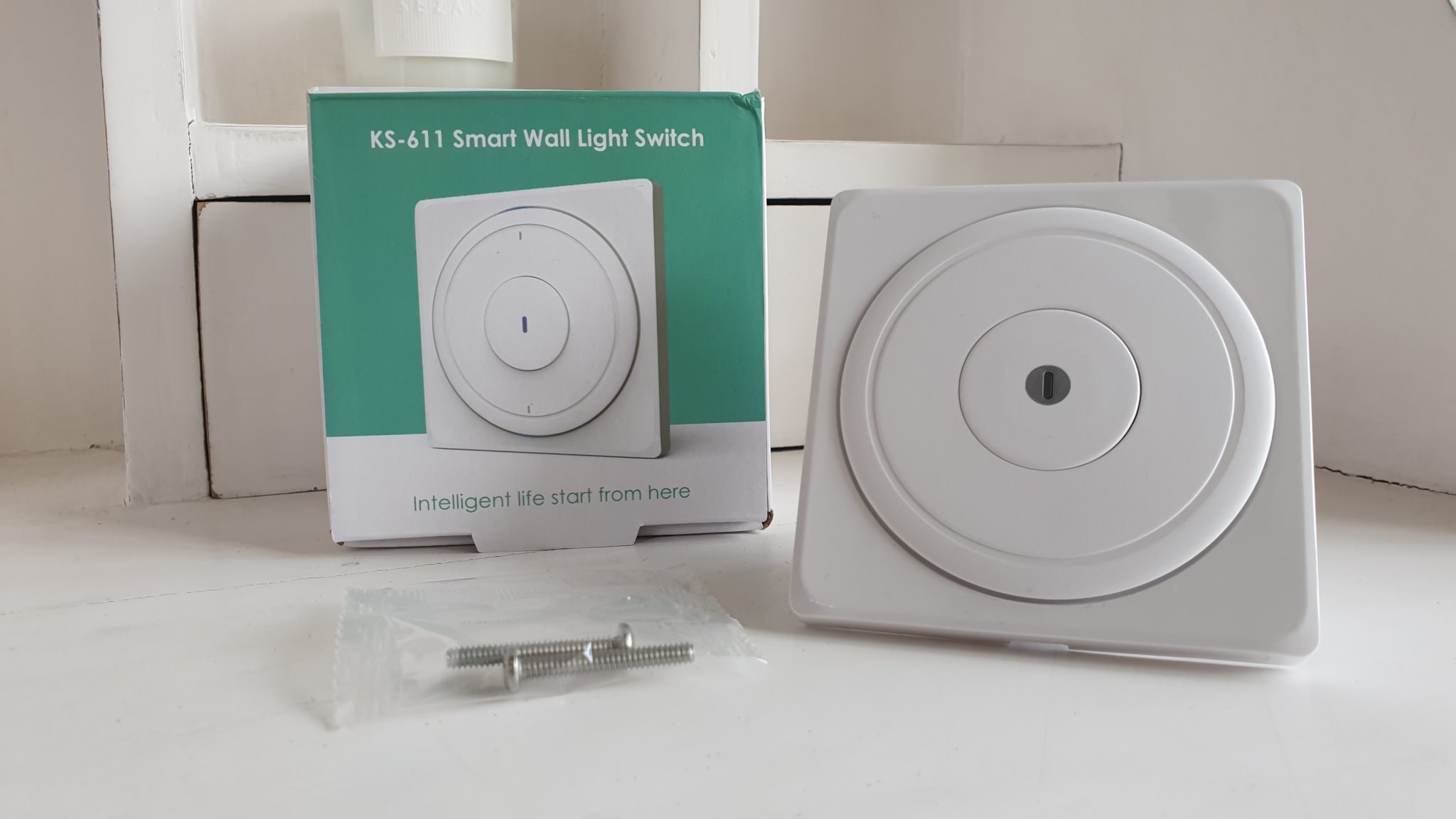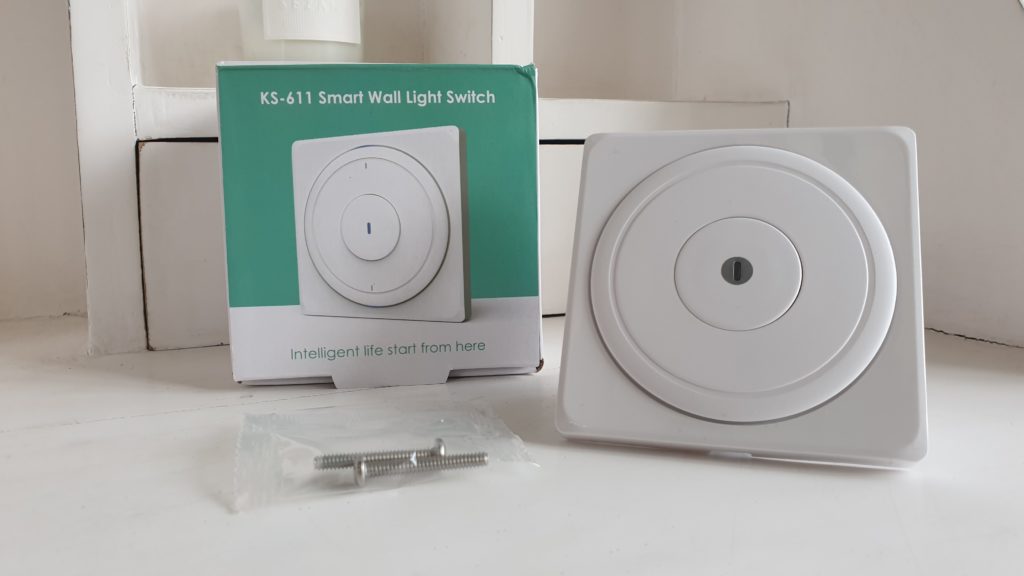 White plastic is qualitative. The frame has soft edges, the central and circular part allowing it to be activated, covering for its part a "soft touch" plastic pleasant to the touch. If it is not sensitive, this switch is really pleasant, its simplicity allowing it to blend in with most decorations. If you have white walls, it will blend in without any harm.
In addition to the switch, you will find two screws to fix it (be careful, they are a bit wide for the standard boxes that we find at home, so we preferred to recover those already in place after having broken the plastic of the first hole…).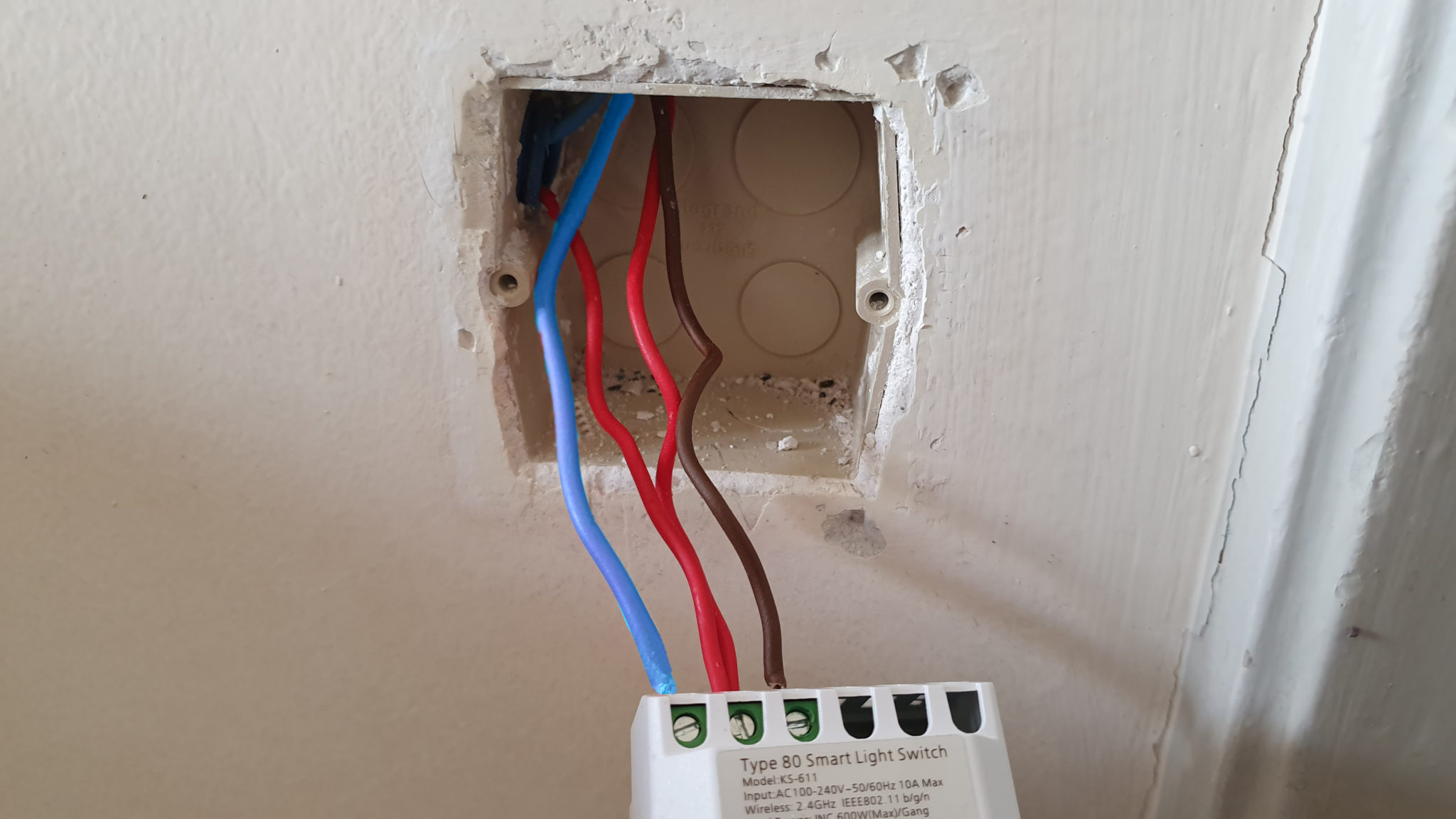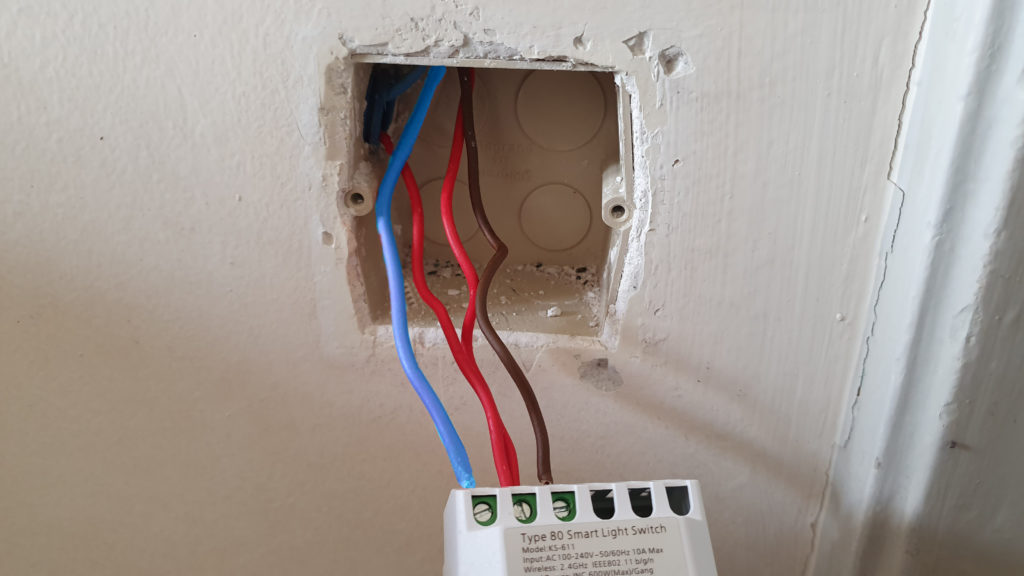 Le transplanting block classically present three N / L / L1 slots. We are in known terrain! Note, however, that you will need, as always for these Wi-Fi switches, a neutral wire. It adapts without any problem to the flush-mounting boxes on the French market. Four holes allow it to be screwed without any problem on any type of box and in any direction depending on the fixing system.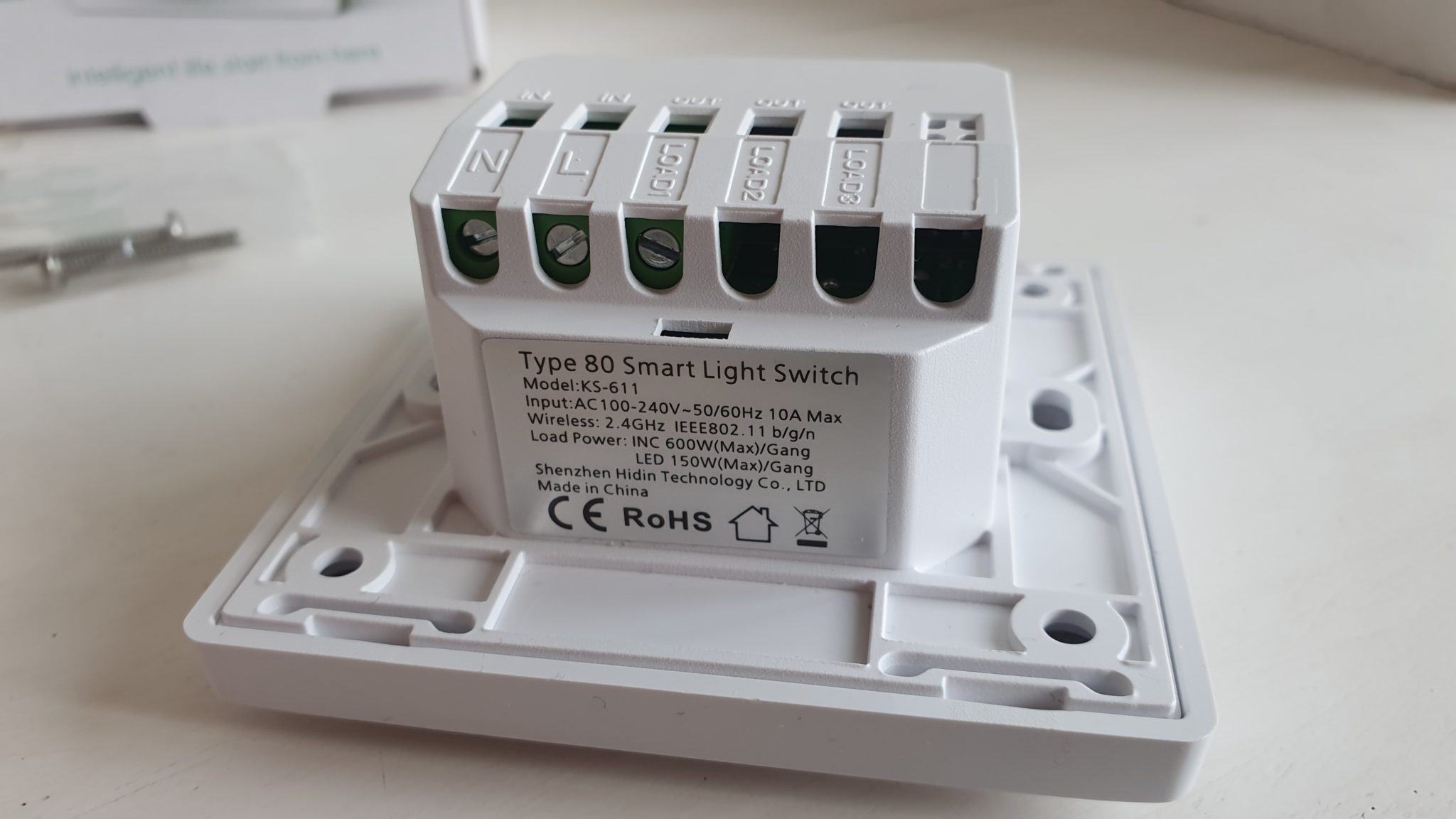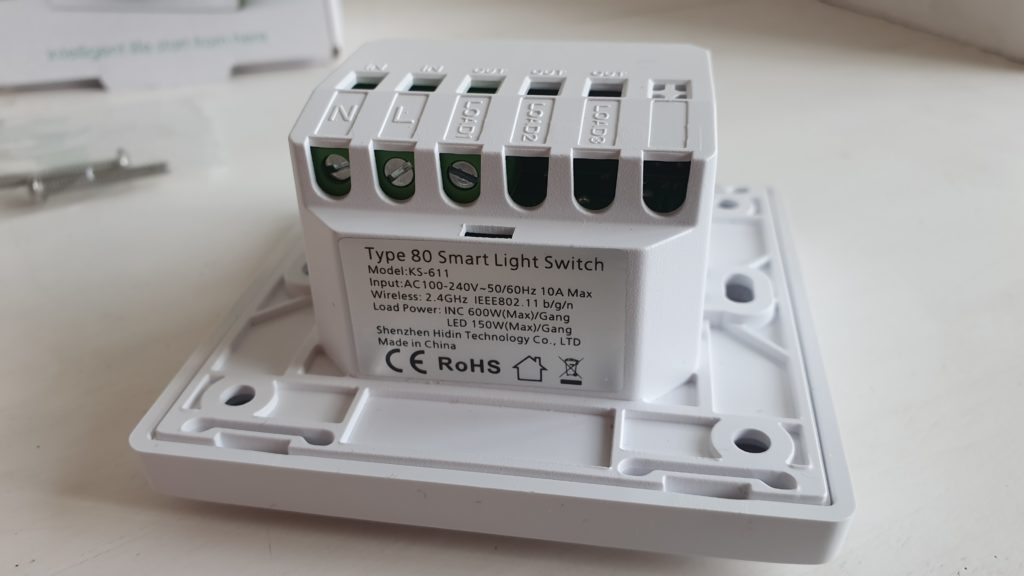 At the level of technical characteristics, again no surprise: this connected switch works on 100-240V at 50/60 Hz and presents a 600 W load limit. However, no information concerning the amperage, the standby consumption, etc ... The Wi-Fi is classically in 2.4 GHz only, IEEE802.11b / g / n. In principle, it is therefore suitable for most installations.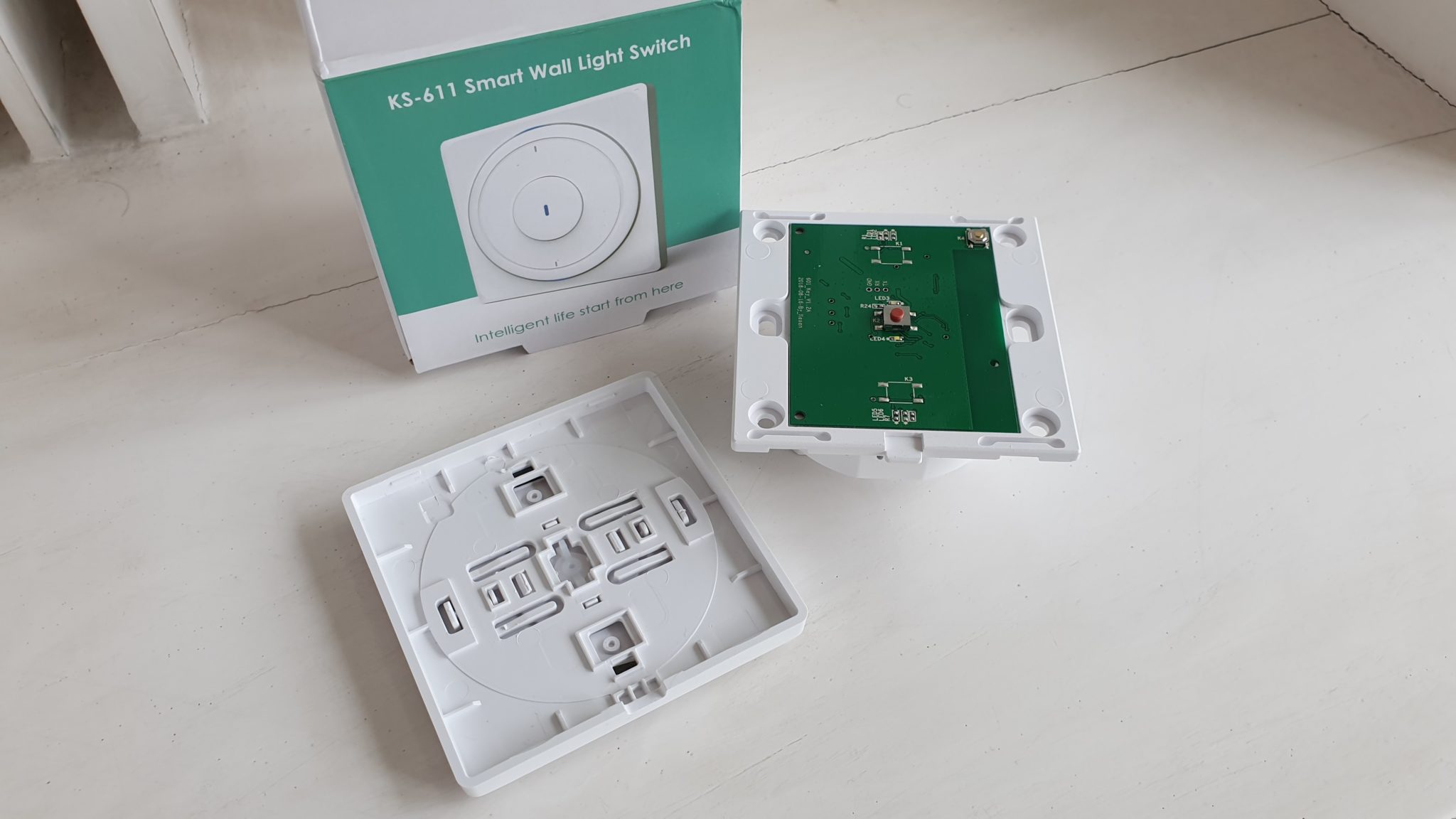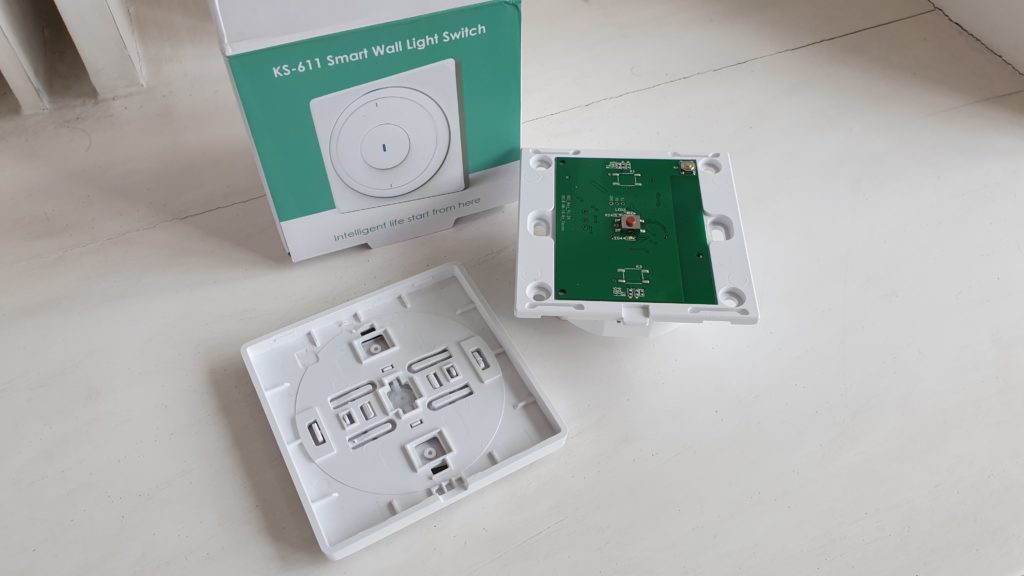 Earthsmart KS-611: an efficient and easy to install switch
For installation, the procedure to follow is relatively simple and identical to that of the other switches. We invite you to follow this tutorial, which repeats in all points the procedure to follow. In short, it's simple and effective. Just be sure to locate the arrival of existing switch wires. A neutral is necessary, which in addition to not being the norm, is not so common. Double check this point before you buy, or be prepared to shoot a neutral.
Smart Life: and your life becomes more smart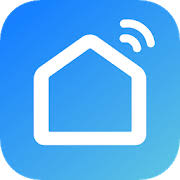 Earthsmart has again chosen to rely on a Tuya system Smart and allow the control of its switch via the application Smart Life, the Swiss Army knife of applications for connected devices. Once again, you should therefore have no difficulty installing it. It's as easy as a socket or a light bulb!
Be careful, because when it is just powered on, our switch does not flash. It is necessary to come press the opening zone for about 15 seconds to switch it to pairing mode. Don't forget to activate the Skill Alexa to be able to use it with Alexa. Logically, you must select the type standard wall switch and not a curtain switch. Astonishing, isn't it? Then, it's not rocket science, two commands are available to you: turn on or turn off. It couldn't be simpler, right? In short, you will understand, it is a simple and effective device.
Note, finally, that this switch is available in several models: 1 way, 2 ways or 3 ways.
Not available
August 13, 2022 17:51 a.m.
18,34€
30,06€
Not available
In conclusion, this connected switch Earthsmart KS-611, also sold under the brand TECKIN, is a very good product: Easy to put in place, good bill and working perfectly with Smart Life. No problem, therefore, to use it for Alexa. As easy to install as it is simple to use, it will delight all those who wish to control their lighting with a classic switch but also wish to enter the voice control area.