As we have said from the start: the ZigBee is the future. We therefore do not hide from you our growing interest in this protocol, which has the particularity of being able to connect a large number of home automation devices without degrading your bandwidth and making you more responsive. But for that, you need a bridge or hub or gateway or gateway. They are available at all prices, from simple to quintuple. We have decided to present one to you at an affordable price and based on a good idea. It's the Earthsmart ZigBee Hub which we have been given to test. At 23 €, this ZigBee bridge has the perfect dimensions to be forgotten and works with Wi-Fi, and not with an RJ45 cable. It is the little brother of Zemi bridgesmart ZigBee Hub with cable that we had previously tested.
28,66€
In stock
August 13, 2022 14:51 a.m.
Earthsmart ZigBee Hub: a wireless ZigBee bridge
Unboxing & presentation
We're going to go over very quickly to the heavyweight piece of paper (we can't really talk about cardboard) that serves as the wrapper. He is sad and ugly, but in order to sell his products at quite low prices, Zemismart does not rely on the packaging. We know them well now, so we don't stop there. Having said that, let's not be bad language, the designers played the fools by putting a stylized design of the bridge and noted the features on the back. Hopefully they haven't lost their places for this toupee.
We find the Zemi theresmart ZigBee Hub, a USB / micro USB cable and instructions. That's all folk! There is no mains plug, so the gateway can be sold in different countries. You are then free to put it wherever you want. The manual is in English, relatively brief but in principle, there is not much to say to install it. We will see that later.
"The whole is really harmonious, compact and refined. "The Alexians
The Gateway as such is made of ABS-type plastic, therefore strong and light. Indeed, it weighs only 33 g for 6 cm side and 1,5 cm thick. Really tiny isn't it?
The whole is really harmonious, compact and refined. Truly pretty.
You have 2 LEDs on the top of the gateway:
A red giving you the Wi-Fi status (including network connection)
A blue giving you the ZigBee status.
On the back, you will find a button that will allow pairing and reset of the Hub as well as the location for the micro USB power cable. Ah ah… We hear you from there: "but why say that it is wireless if there is a power cable"? Quite simply because the concept of wireless means that there is no RJ45 cable. This can be an advantage if you no longer have a network socket available on your box or your mesh, you can use this Hub which will connect to your Wi-Fi directly. The weak point of the product is therefore quite obvious: if your Wi-Fi is of poor quality, it can be annoying.
Earthsmart ZigBee wireless bridge: technical characteristics
Let's take a closer look at what this little bridge has in its belly:
Protocol: ZigBee 3.0
Wi-Fi standard: IEEE 802.15.4
Wi-Fi frequency: 2.4 ~ 2.485 GHz only
Maximum transmission distance (open space): > 300 m
Theoretical transmission rate: 250 kbps
Maximum number of connections: 50
Network topology: supports star and mesh networks, etc.
Electrical specifications
Adapter: 110 V ~ 240 V AC, 5 V / 1A DC
Operating voltage: 1.8 V ~ 3.3 V
Operating temperature range: -10-55°C
Operating humidity range: 10% -90% RH (non-condensing)
In our case, we plugged the bridge into one of the USB ports of our Internet BOX, so no need to use an outlet.
Earthsmart ZigBee Hub: installation with Smart Life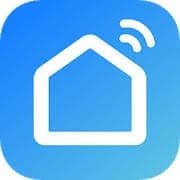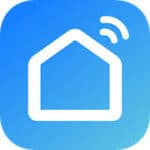 All Zemi productssmart work with Smart Life. And this one is no exception. Its installation will be done like a simple bulb. That is, you will need to connect your smartphone on the same 2,4 GHz Wi-Fi network as the one to which you intend to use the hub, then "Add a device", " bridge ", "ZigBee Gateway" (do not take the wired), press 10 seconds on the Hub button and that's it. It happens very quickly.
No need to change your name, your gateway will not be usable as a connected device. It's just a mediator and not something controllable. Thus, you will have at your disposal a ZigBee 3.0 Hub ready to pair your new devices working with this protocol, up to 50.
Watch its presentation and use on our video:
After several days of use, no particular problem was observed. It allows a responsive steering, a simple pairing of devices even if it seems a little less efficient in terms of speed than a device connected to RJ45. It is therefore, for the price and the size, a very good alternative to more expensive bridges but we can only be doubtful about the announced 300 meters of operating distance. Especially since this distance will greatly depend on the devices that will be connected to it.
28,66€
In stock
August 13, 2022 14:51 a.m.