Imagine being able to see what is going on in your garden, at your front door or even in the little one's room. And even better, being able to see it on your smartphone or even on a Echo Show or a Fire TV Stick ! Well all this is possible with CCTV cameras. But you still have to make the right choice depending on what you want to do with it: protection, surveillance, comfort… We will therefore help you choose through 5 points to prepare your purchase.
1 - CCTV cameras: for indoors or outdoors?
The first question to ask yourself is whether your camera will be placed outside or inside: sheltered or facing bad weather? Does IP mean anything to you? Well, let's start with that ...
The IP informs you about the capacity of CCTV cameras and their connections to resist dust and liquids.
It is an international standard of the IEC (International Electrotechnical Commission), amalgam of 2 indices:
The first number concerns the protection against solids like pebbles or dust,
The second digit the liquid protection.
If there is an X for one of the two, then there is no protection.
So, if you are looking for a camera to put outside, but under a shelter, a porch or the like, go on a Minimum IP44 if it is protected. But for fearless use, you need IP65 or even 66. Rest assured, this is not uncommon.
2 - The type of power supply to the camera
This question may seem trivial, but it has real consequences for your choice. For a camera to work, it must have power. Logical you will tell us. Yes, but where do you want to put it? In the bedroom ? Ok, there's a catch, it's gonna be fine. In the entrance ? Do you have a catch? No ? Well how do we do then? And outside, do you have an electrical supply? Not a socket eh, a real arrival in 220V, because if you plug it into an extension cord, it is not very very professional as a surveillance system.
There are several types of food:
battery operated : rather in the case of cameras which activate only in case of presence or on demand, they are not suitable for continuous surveillance.

Blink XT2: wireless battery-powered cameras - © Les Alexiens

mains or USB (or both): for indoor cameras, always on. The most common.

Aqara G2: a compact mains-powered camera

mains with specific connection (sealed fixing): mainly outdoor security cameras. They are powered directly from the mains and the power supply is protected by a system that protects it from bad weather.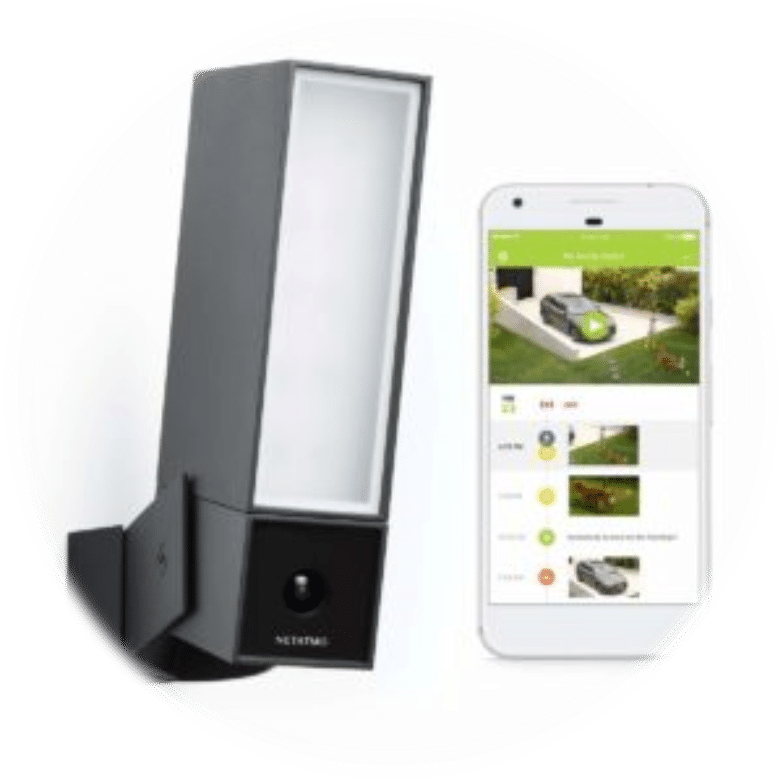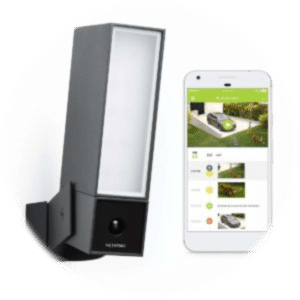 Think about where you want to put your camera and see what you have in terms of connectivity. And if you are interested in a camera, take a look at its feed.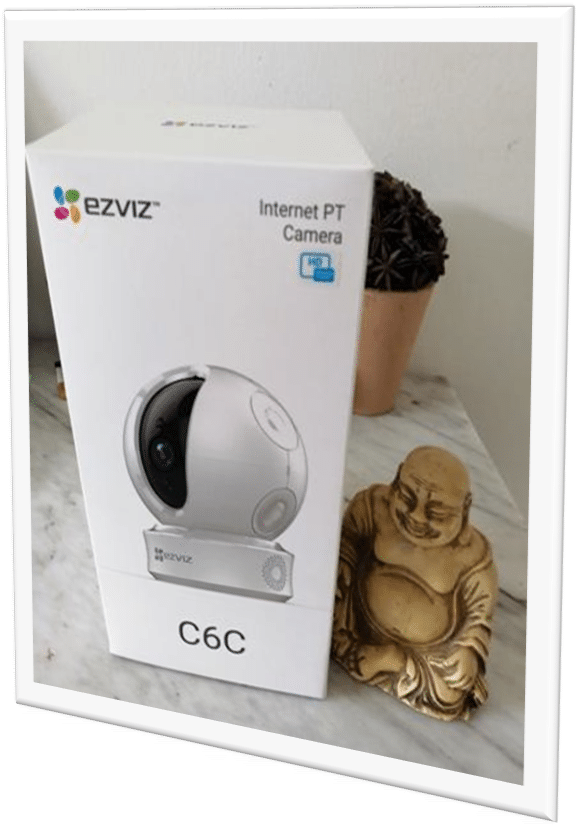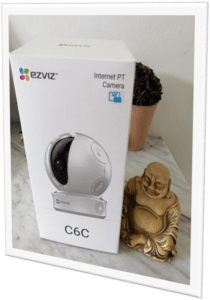 3 - CCTV cameras: what for?
Gender responses "Watch what my wife does when I'm not around" - or my husband - don't watch us, but you have to know if you are looking for a surveillance, security or comfort camera. Ok, this is our gibberish based on nothing scientific, but we will develop.
CCTV cameras (security) are cameras especially outdoors, but also indoors, which will aim to watch what is happening in your home when you are away, on vacation or at night outside. If this is what you are looking for, several aspects should be taken into account:
Vnocturnal ision? Very useful for this type of camera, it is even mandatory because it will lose all interest at night. Most do, but not with the same quality. In this case, prefer cameras with the best resolution because even if there is no direct link between the resolution and the quality of the night vision, the image will nevertheless only be improved. 4 MP, 720p, 1080p, encoding type… see what is best for what you want to do with it.
Motion detection? Yes, this is the minimum minimum with regard to the video protection camera. But the motion tracking is even better. Your camera, once it has detected a presence, will follow the source of this presence: person, animal, UFO, ghost… This is really an option to take into account. Because a still image capture will often be blurry or the subject will be out of frame. With motion tracking, your camera will rotate to spy on it, film it.
Integrated alarm system? Hey yes, it does exist. Some cameras may emit a shrill sound if detected and deter the less motivated intruders.
Scope of detection? 7 m, 15 m, 2m? It's up to you depending on the location where you want to place your CCTV camera.
Video surveillance cameras are less sophisticated cameras than security cameras. Rather, they are used for see if everything is going well during your absence, or even see if your animals do not take down the sofa or if your children do not set the house on fire. You don't necessarily need motion tracking, detection, or night vision, but if they do, that's fine. They will also know how to record any intrusions.
You can also see if they have:
Two-way sound : this allows you to speak through the camera but also to listen to the response. Not bad if the dog plays the donkey or if the children do anything. But to listen and see if the baby is sleeping well, it is also excellent.
Multidirectional vision : it can be very interesting to have a camera able to turn on a more or less important angle laterally and vertically. Thus, you gain in field of vision and extend the monitored perimeter.
The comfort cameras are all the others, that is to say cameras set aside for a specific purpose such as monitoring 3D printers in operation without having to move, to have a visual on a part (hidden or not…), etc.
Each brand will have its little extras, such as Ezviz with privacy mode (the camera lens becomes physically invisible), Amazon and Blink XT2 with the possibility of physically switching off the operating indicator,. Of course, these options are cumulative.
4 - Securing and retrieving images from connected CCTV cameras
This is often something that is not taken into account. And yet, it has a real impact on the choice. Most cameras will have a location for SD or micro SD card where you can come and save the images. That's fine, as long as the camera can't be destroyed or stolen. So avoid for a security camera.
Since the cameras are connected, you also have notifications on your phone. Most of the time, only photos, and again, not always. This is why the manufacturers also offer you cloud storage that allow you to access your videos and photos from anywhere even if your camera has been stolen or you don't have your laptop. The prices of this type of subscription are quite variable depending on the number of sliding days of registration, the brand too, but they start around 4 € per month (Ezviz). More rarely, as with Blink, it's completely free. A point to be taken into account because, beyond the purchase price, this can have a strong impact on the final cost price.
An important thing is also the securing the camera as is. Both for access on your phone and for live viewing or to play videos on appliances Amazon Echo to Google Nest Hub for example. Where some brands remain very basic with an email and a code, others will ask you for a fingerprint identification. Even if it is more tedious, it is better to favor brands offering (or sometimes imposing) a Double authentication : it will then be necessary to retrieve the camera activation code by SMS, email or application to read a stream on a third-party device, other than your phone, and to access the account.
Above all, do not fall into paranoia, but having a camera to which access is secure allows you to avoid hacks, espionage or simply turning them off remotely.
5 - The quality of the application and the use with Alexa
Also ask about the quality of the manufacturer's application. As much as we encourage you to limit applications and skills and to use versatile applications, as much for cameras, go serious. A camera managed by a master application will be easier to hack, less secure and above all less specialized. On the contrary, stay on apps like Ezviz, Blink, Arlo… which are relatively well secured and provide real benefits such as:
The zoom during playback,
Securing the application,
Being able to mask certain areas so as not to have automatic detection (such as a tree which is on the detection field)
Do not take into account the presence of animals
Integration with Amazon Alexa or Google Assistant
Please note, most cameras cannot be controlled with Alexa or Google Assistant. It will just be possible to ask to see what is happening live, on a
Echo Show 2
or a
Fire TV Stick 4K
for example even on a
Google Nest Hub
, but it is not always possible to arm and disarm them, to set up routines, etc. Some brands nevertheless offer it such as Blink, Smanos, Somfy, etc.
There would be a plethora of things to add such as the type of output video format, glare reduction systems, facial recognition ... In short, it's a bottomless pit, but be aware that the choice of a camera can be do very quickly in the case of a comfort camera while it will surely be necessary to make concessions for security cameras. But one thing is certain, do not skimp on the quality and especially the reputation of the brand. Ezviz or Blink are sure values, while almost free cameras are a little less ... Free is expensive.
Which camera to choose?
Difficult to make an exhaustive selection as there are brands and models. However, you can easily turn to the products below which have been proven, either during our many surveillance camera tests either from members of our Facebook community Les Alexiens.
Best Indoor CCTV Cameras
Best Outdoor CCTV Cameras