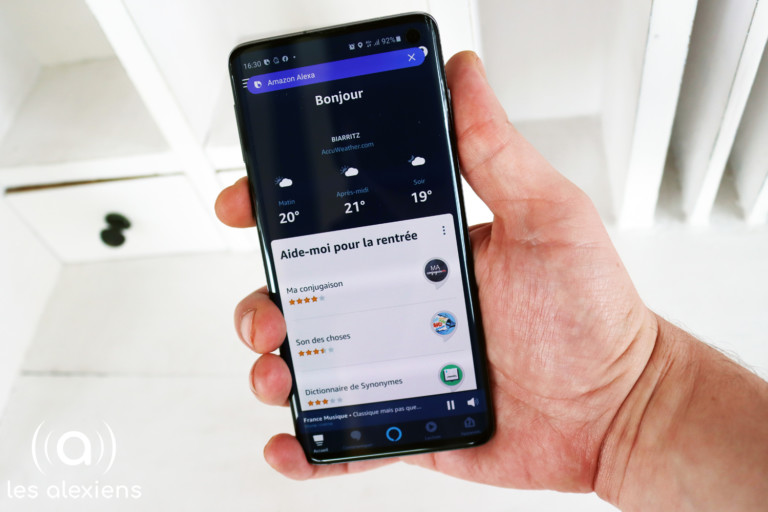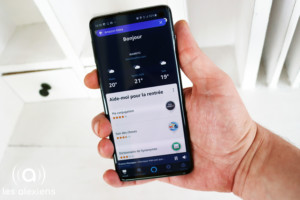 Despite the rise of Xiaomi or Huawei, Samsung remains the sales leader of smartAndroid phones with over 21% market share. Nevertheless, all the owners of smartrecent phones from the Korean brand face a major problem: assigning their voice assistant instead of the default one. If the button on the Samsung Galaxy has been assignable to other applications for some time, however it is impossible to launch directly Amazon Alexa or Google Home instead of Bixby which are, you will understand, quite simply blocked!
Although no longer on the most recent models, the Bixby button is indeed particularly interesting for launching our voice assistants because it makes it possible not to use the wake-word at Google or to have to look for the application at Amazon… Lucky for you, Les Alexiens has a solution!
How to throw Amazon Alexa with the Bixby button?
It is very simple. Well, almost, because we will have to be cunning and… use Bixby! But, you will see, it's very simple and almost transparent, you won't even hear the Korean assistant say a word.
For this tutorial, we used a Samsung Galaxy S10 SM-G973F phone running Android 10 with the One UI 2.1 overlay:

Open them settings from your phone;
Use the search bar (magnifying glass icon at the top right) and type "Bixby key",
Enter the menu "Bixby key"
Select "Double tap to open Bixby" and tick "Using a single tap".
Obviously you won't find the app Alexa, or even Google Home, but we're going to trick it by asking Bixby to do it ...
Open "Using a single tap" ;
Choose "Execute the quick command" ;
Press the toothed wheel ;
Then "Access quick commands" ;
Click on the "+" top right ;
Choose a voice command in "What you say to Bixby". Here, we were very original and opted for the simple first name « Alexa » but you can put " spear Alexa » for more naturalness;
Dance "What Bixby is doing", go to "Add an order" ;
Dance "Entering an order", type « Amazon Alexa » ;
Test the correct operation with "Execute" if you want then save this quick command;
Select it for the "simple press" ;
There you go, you can now launch Alexa saying "Hey Bixby, Alexa » or, that was the goal, use the Bixby button to launch the app Amazon Alexa. You will notice, when you press, that a small blue bubble is displayed at the top: the Samsung assistant is running.
What advantage? Well, once the application is launched, you just have to skip one of the many orders Alexa by talking to your favorite voice assistant as you probably already do on your devices Amazon Echo. This solution can, in particular, be interesting by car if you have not yet discovered our Echo Auto test released yesterday!
And with Google Assistant?
If you use Google Assistant, you can normally use it very simply by calling it out, but if you want to launch Google Assistant with the Bixby button, you just have to repeat the above procedure and replace " Amazon Alexa With "Google Home". Then you just have to pass one of the many Google Assistant commands !