That's it, you have your Amazon Echo and you are ready to get started with equipping your home with smart light bulbs. Yes, but what to choose? There are all kinds and all colors. Here is a little summary to help you navigate it and make your choice more calmly.
Article updated on 13/05/2020
A connected bulb: what is it for?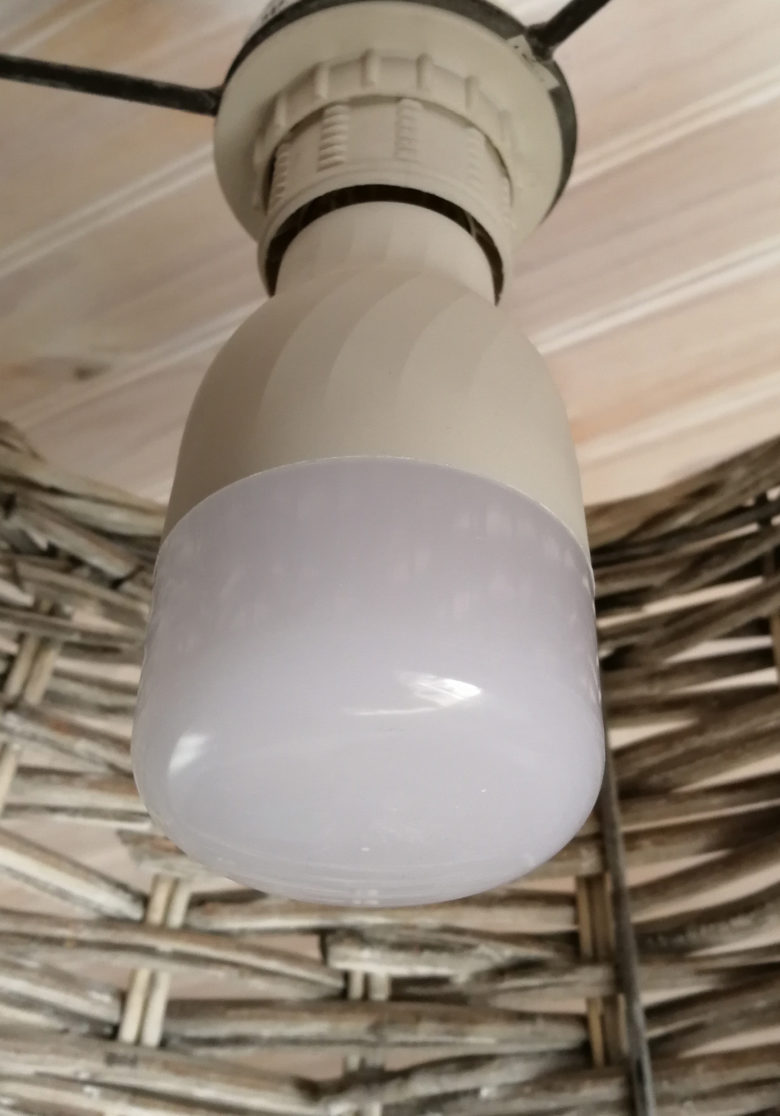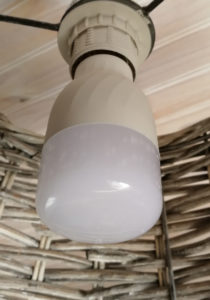 First of all, a smart bulb is usually an LED bulb, therefore energy saving and with a long lifespan. It is equipped with a Wi-Fi, ZigBee or Bluetooth module which will allow it to be controlled via the phone or using a remote control, in the most basic of cases. We explain the different home automation protocols here.
The number one interest of these bulbs is initially to remote control and no longer have to use switches. It's very good when they are inaccessible, badly placed, when it is difficult to move around or when it is not worth going to press on this damn thing, quite simply. And then, a light that comes on when you want and if you want, well, there is no need to say, it's damn nice!
Another point, some of these bulbs are also color variation and are said "Dimmable" that is to say to intensity variation. You can therefore create light atmospheres adapted to your desires and your needs: one for reading, one for watching TV, one for the evening by avoiding blue waves, a muffled one ... Many atmospheres (or scenes) are pre-recorded in the applications allowing them to work, as typically a scene " Sunrise " allowing you a gentle awakening by gradually turning on the light. Connected bulbs also allow you to turn on the light when you are not at home, either to prepare for your arrival or to make it seem like you are present in your absence. As you can see, the possibilities are endless and without too many limits with imagination.
Do you want to equip yourself? Be careful to choose it well.
How to choose them?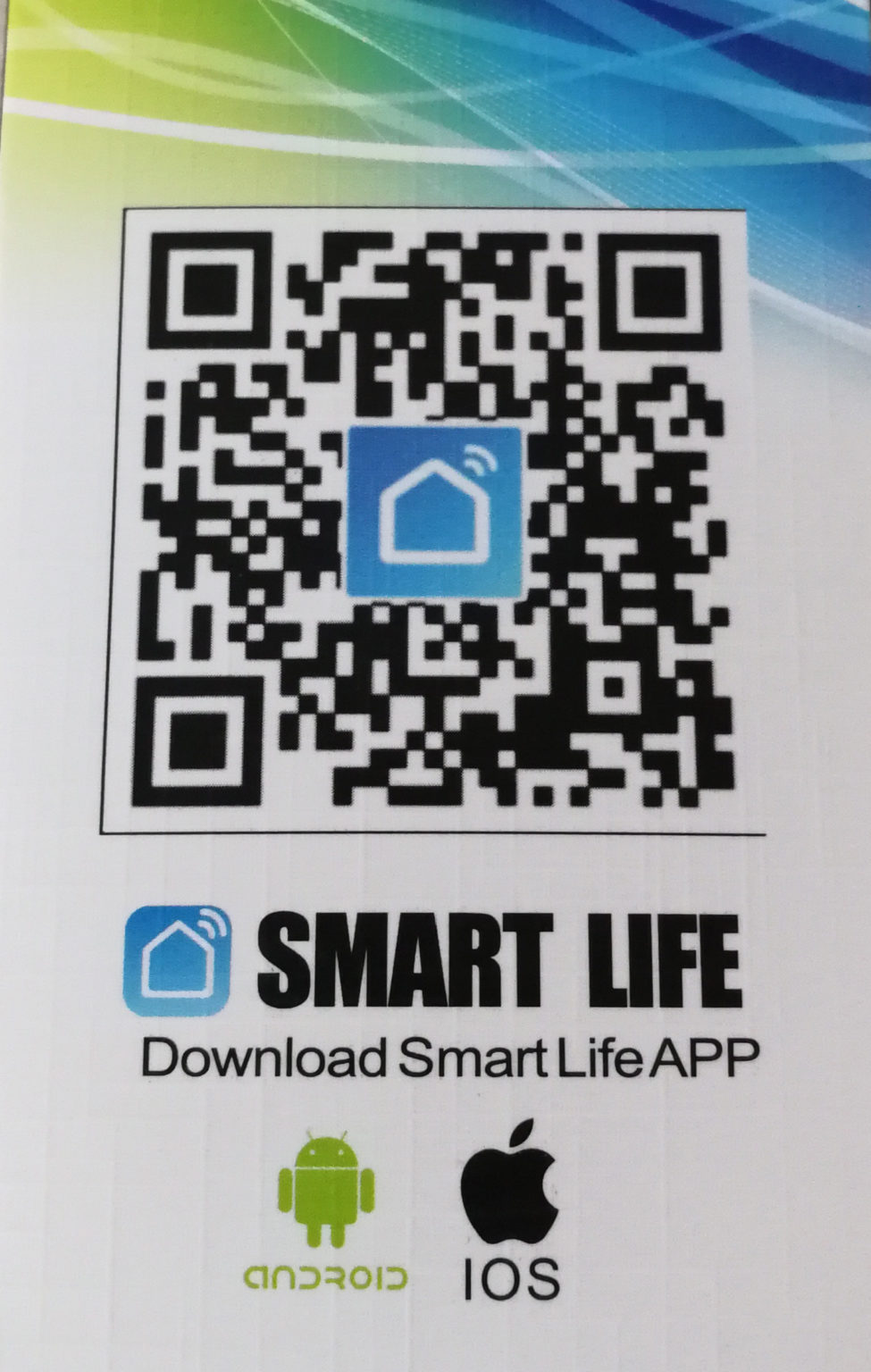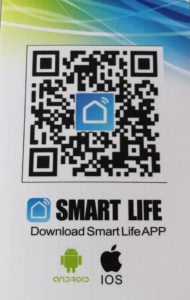 First, it is necessary to ensure that they are compatible with your voice assistant (see compatible bulbs Alexa and Google Home on Amazon. Fr). This is usually noted on the packaging or in the sales title. If the reference to the Skill / Action / Application to use is noted, that's even better. So you can check that it is available on the French store.
If the bulb you want is not directly compatible Alexa, see if it is IFTTT. It is an instruction suite system to be created on the internet to control connected elements. It is however more restrictive to set up than a simple Skill or Action.
Next, do you want a bulb that allows for color variations or just white? Multi-colored bulbs are generally more expensive than white ones, but there are regular promotions. Note whenever white light bulbs allow you to have different types of white: daylight, warm white or orange, cold white or even candle style ... If it is useful to have a choice of colors in a living room or a bedroom, is it necessary in a kitchen or a hallway?
Finally, the brightness of the lamp or, more exactly, the intensity of its luminous flux. Not to be confused with its power in Watts (generally between 6 and 9 W), it is expressed in lumens. Smart bulbs are generally between 600 and 800 lumens. 600 lumens are more than enough to illuminate a 15 m² room. If you have a lot of light, like for cooking or a large room, choose the 800 lm. In all cases, if the brightness is too high, it is possible to vary the intensity ...
You are now all set to equip yourself with smart bulbs and start getting started. home automation routines, but that's another story, let's take a look at the different models offered.
The different connected bulbs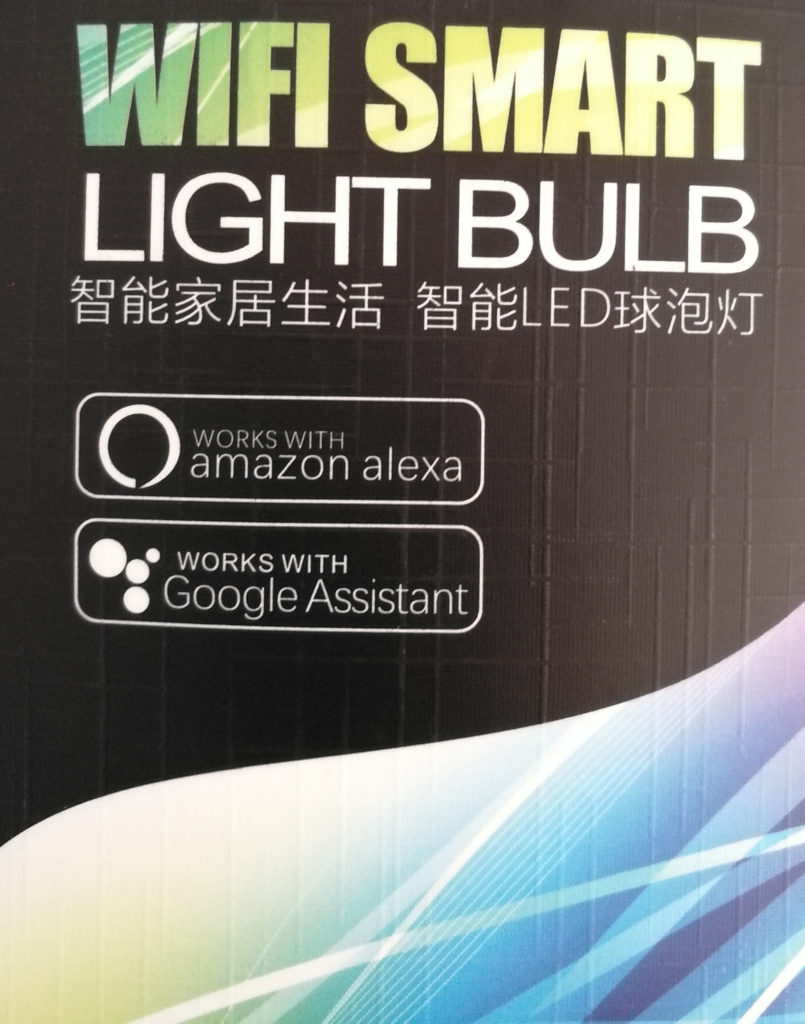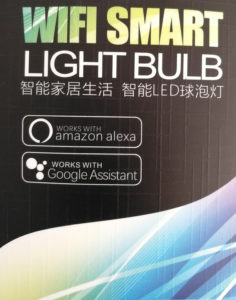 First, look at the nerve of your connected bulb. Most are E27 type, which matches the majority of fixtures. But you can also find in E14 (with a small base), GU10 (spot, but more expensive), B22 (with bayonet, rarer these days…).
Bluetooth bulbs
Bulbs connected in Bluetooth offer a more limited range of possibilities. They can only be controlled from a smartphone, in a restricted radius (about ten meters). Above all, it is rarely possible to control them remotely because they are not not used by Skills Alexa (update 13/05/2020: Philips Hue now offers Bluetooth / ZigBee models allowing you to control your bulbs directly with a device Amazon Echo without going through the brand's famous ZigBee bridge.)
Wi-Fi bulbs
Wi-Fi bulbs are a bit more "Complicated" to be put in place via the fact that they must be associated with the home network, but this is still doable by everyone (see our bulb installation tutorial under Smart Life). They have the enormous advantage of being able to be controlled from anywhere and anytime via the Internet. They also allow you to be associated with routines (doing specific tasks under certain conditions). Compatible bulbs Alexa are often Wi-Fi bulbs. You will find them at all prices, but obviously not all are created equal. The most appreciated by our community are, without a doubt, the Teckin Wi-Fi bulbs and the Yeelight bulbs.
You can also opt for French Tech with bulbs from the French brand Konyks:
ZigBee bulbs
Finally, there are connected bulbs using a protocol that may leave you perplexed: ZigBee connected bulbs. Not autonomous, they need to be connected to a bridge or hub (like the Philips Hue for example). The advantage of bulbs connected to a hub is that the latter manages all the connections of the bulbs to the home network and that it also allows you to have only one application to make everything work. ZigBee bulbs are also very energy efficient and benefit from a very low latency because they work locally. Size advantage: if you no longer have an internet connection, you will still be able to control them.
The total cost between the bulbs and the hub remains relatively large, which slows down more than one buyer who begins to equip themselves. However, keep in mind that, if you become a fan of home automation, you may end up buying it ... You might as well make the right choice from the start, right?
Three major ecosystems exist: Tuya / Smart Life, Aqara & Xiaomi Home, Philips Hue and compatible.
Philips Hue & Friends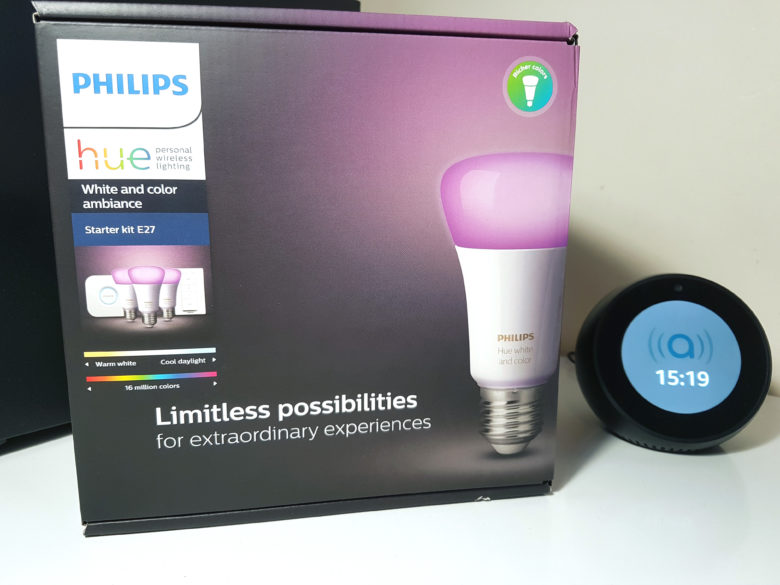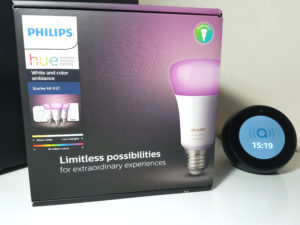 It is the undisputed benchmark and, it must be admitted, there is nothing abnormal as the quality of its products really stands out. An investment, of course, but connected lighting Philips Hue benefit from whites and shimmering colors. Their longevity is among the most important, their extremely low latency (they react very quickly, editor's note), their reduced consumption and they operate locally without requiring a systematic call to the cloud (you can control them with the Hue application even in the event of Internet failure, unlike Wi-Fi models). Finally, the range offers many formats: E27 / E14 / B22 / GU10 bulbs, LED strips known as Lightstrips, indoor lighting such as the Hue Go or many models for outdoor use. It is the most complete range.
Note that many brands offer bulbs compatible with Philips Hue : Innr, Osram Smart+, Gledopto or even IKEA !
Aqara & Xiaomi Home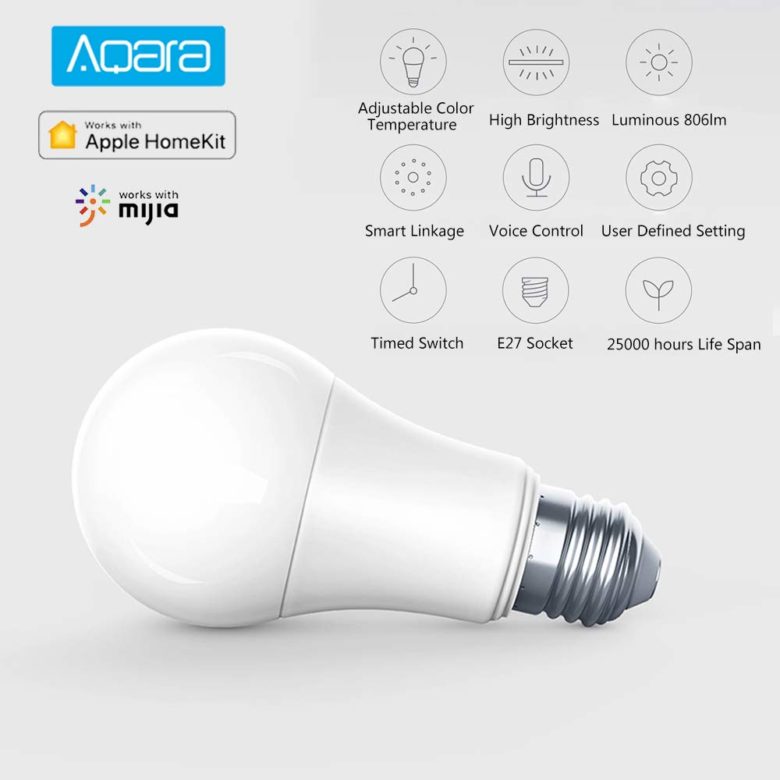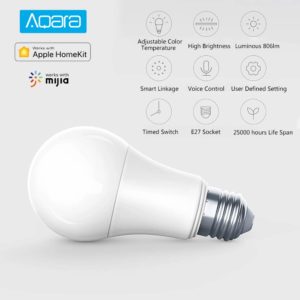 THEZigBee Aqara Light Bulb benefits from the same qualities as the Philips Hue. Produced in the same factory, they evolve in the ecosystem Xiaomi Home automation and are rather accessible. Although the brand does not yet offer a color bulb, its small size and responsiveness make it an excellent "white" bulb. Because yes, it still offers to vary the intensity as the heat of the whites.
Warning, you will obviously need the brand's ZigBee bridge, but the latter offers the advantage of being able to connect a large number of devices: opening sensors, motion detectors, connected thermometers, switches, etc. Find all of our Aqara tests and reviews here.
Tuya / Smart Life
It's the cheap ZigBee from the Chinese IoT giant. You will find many, but after more than a hundred tests, we can only advise you to turn to the Zemi brand.smart which markets reliable and qualitative products despite their often austere packaging. Our ZigBee Zemi hub testsmart Tuya compatible / Smart Life proved it to us!
"Hybrid" bulbs
Finally, there are "hybrid" bulbs. These are bulbs, generally Wi-Fi or Bluetooth, which in addition to lighting allow you to diffuse music, perfume or even act as a surveillance camera. Quite frankly, we did not find any that were really convincing and we do not recommend them to you frankly.