We saw in a previous tutorial how to commission connected bulbs E27 via Smart Life. "It's perfect, you might say, but I have GU10 bases and in addition, by 3 on a ceiling light!" "… It's fine with me too ! Indeed, the GU10s are very often in groups!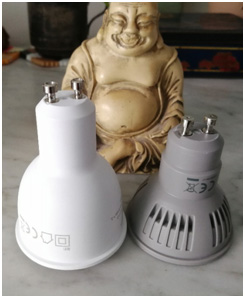 We are therefore going to see together how to put these spots into service (quickly because the principle is the same as for the smart bulbs) and then how to create a group to operate a single block ceiling light. For this tutorial, I chose Luminea GU10 spotlights, white light, autonomous (see promo on Amazon. Fr). They are normally linked to the IO.e application, which is not available on Alexa for France. But they work well with Smart Life. See our test here.
The installation of the spots is done quite simply: by replacing those already in place (switch off of course). You should know that this type of bulb is a little longer than standard spots. This isn't a problem most of the time, but a little checking might be needed.
Not available
August 15, 2022 11:34 a.m.
Make sure you have downloaded application Smart Life and created an account, thenactivate the skill on the application Alexa (it may take 30 minutes for the account to be activated). The advantage of Luminea is that they will put themselves in flashing as soon as the switch is turned back on, and can therefore be paired. Open the app on the phone et select the "+" to put a new lamp into service (lighting device). Select "Confirmed in the flash lamp"… Then, enter your wifi code.
The configuration is done alone. When everything is finished, you arrive at a page giving you the possibility (which must be entered) to change the name of the lamp. This is the name that will follow your bulb for voice commands Alexa. Keep it simple and to the point.
This name change is important for the future. Why ? Because it will not be possible to name the lamp group in the same way as the individual lamps. So you have to think about the names to give from the start.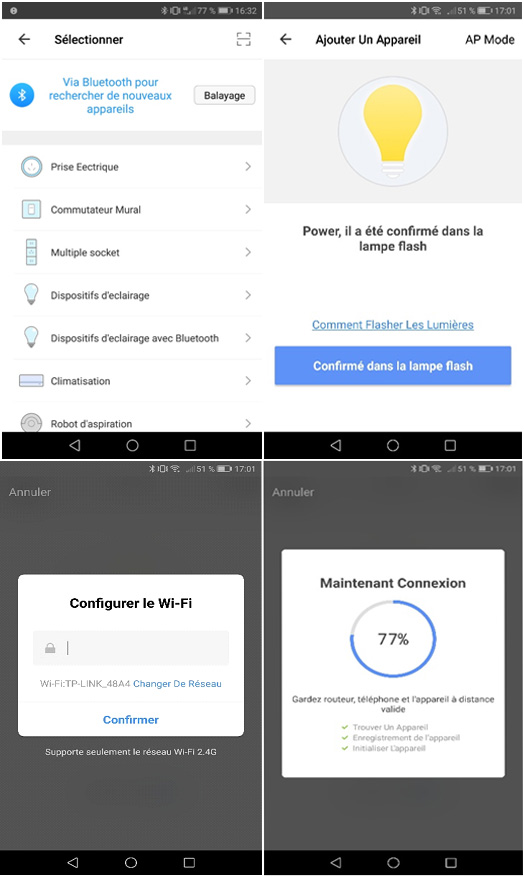 In my case, I named the spots "Entry one", "Entry two" et "Entry three". This denomination is also to reflect. If you want to be able to also light each of the spots independently, it does not follow my example because Alexa will tell you that there is a device with the same name ... But in my case, it is the 3 ceiling light that interests me, so their names do not matter to me.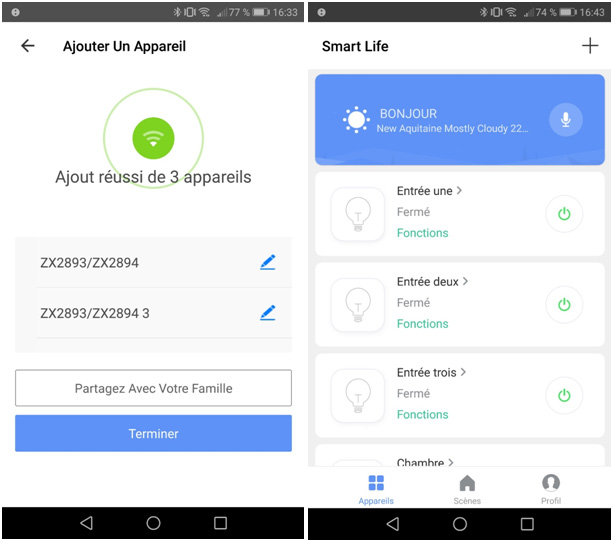 In L'application Alexa > Connected home, you must then select the "+" in order to have your spots recognized by Alexa. It takes a little minute.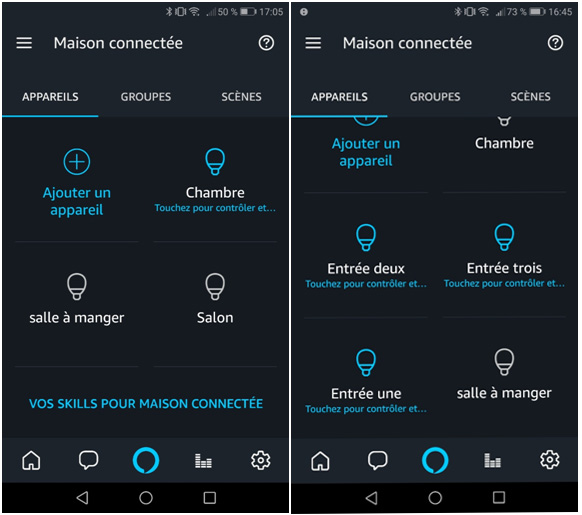 It is then necessary to go to the creation of the group. For that, select "group", top middle and "Add a group"… After having given a name to this group, it is necessary to select bulbs which will constitute it, then to record.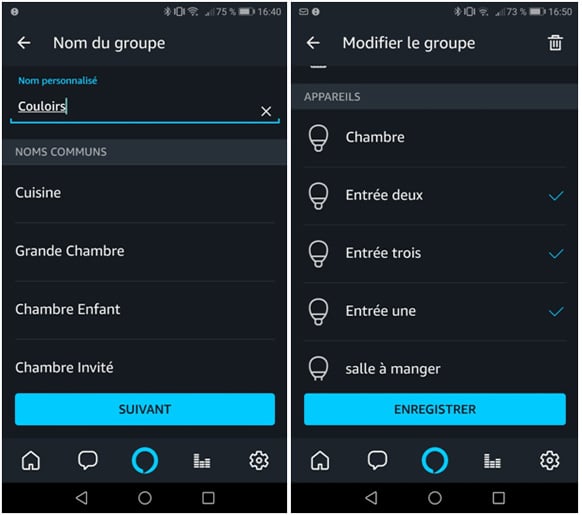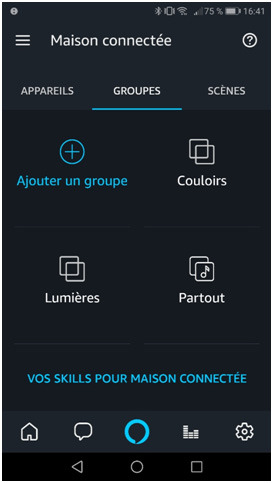 And there you have it, not only did you manage to pair GU10s and in addition to create a group in order to make them work together. You can now vary the pleasures by buying colored GU10s, piloting them individually or in groups… And you can create routines in order to pilot them in particular conditions. But that's another story !