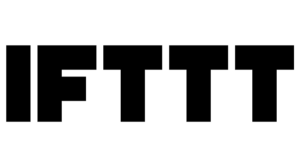 On Monday, we made you discover more fully a service that is sometimes a little obscure in our IFTTT… WTF tutorial? Today, therefore, we are going to go further. Indeed, some members of our charming and active Facebook community do not seem to find much interest in it ... And, yet, with the brand new possibility of activating our " applets »IFTTT in our routines Alexa, the web service is becoming devilishly interesting ...
Indeed, if until then we had no choice but to ask Alexa " sets off ", we can now customize our trigger phrases as desired, but especially include them in more complete routines. After having listed the most interesting services, we will give you some concrete examples.
IFTTT prerequisites & Alexa
We are not going to explain to you again the overall operation of the service and invite you to read, reread, or even learn by heart our tutorial for using IFTTT with Amazon Alexa.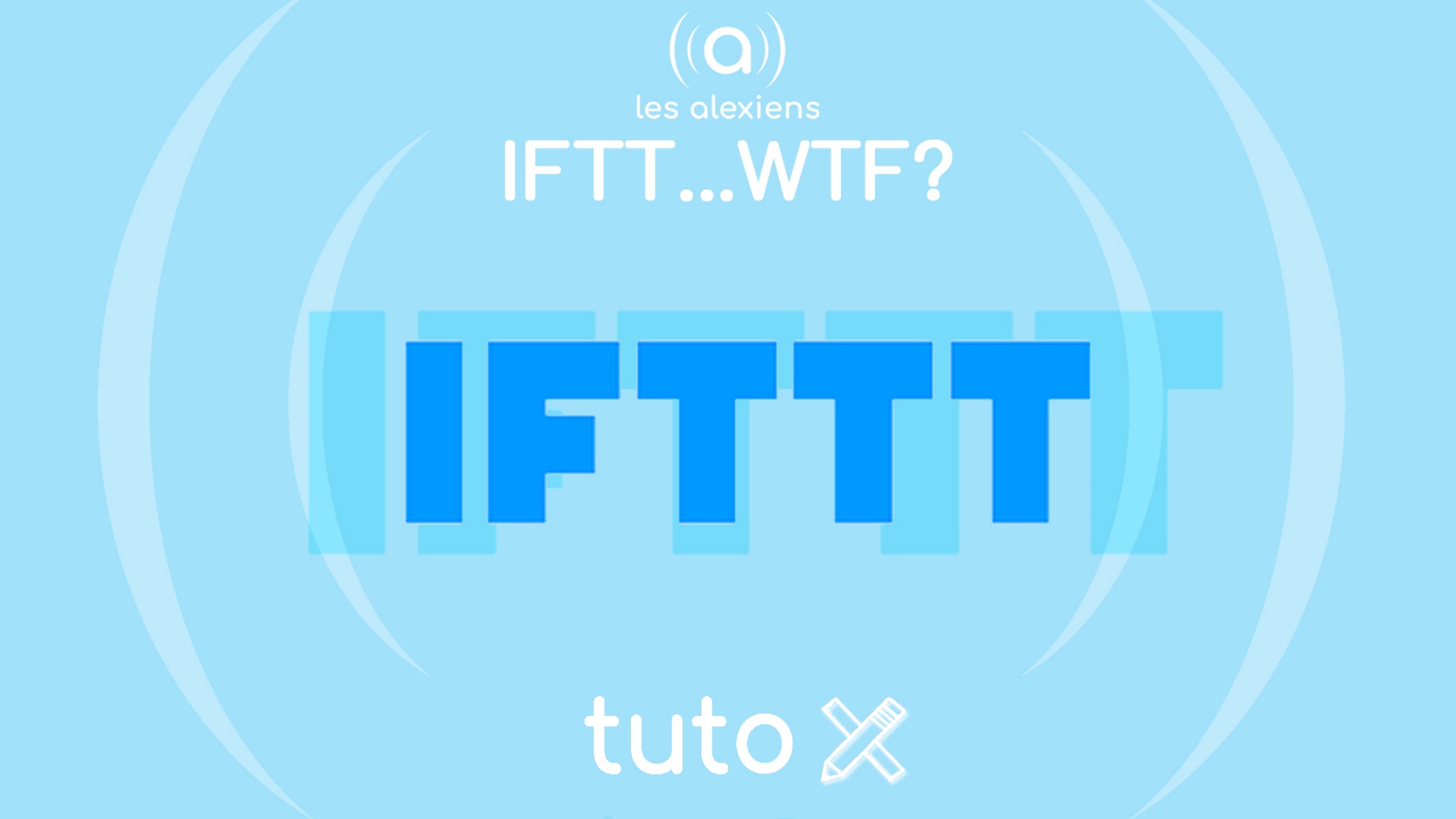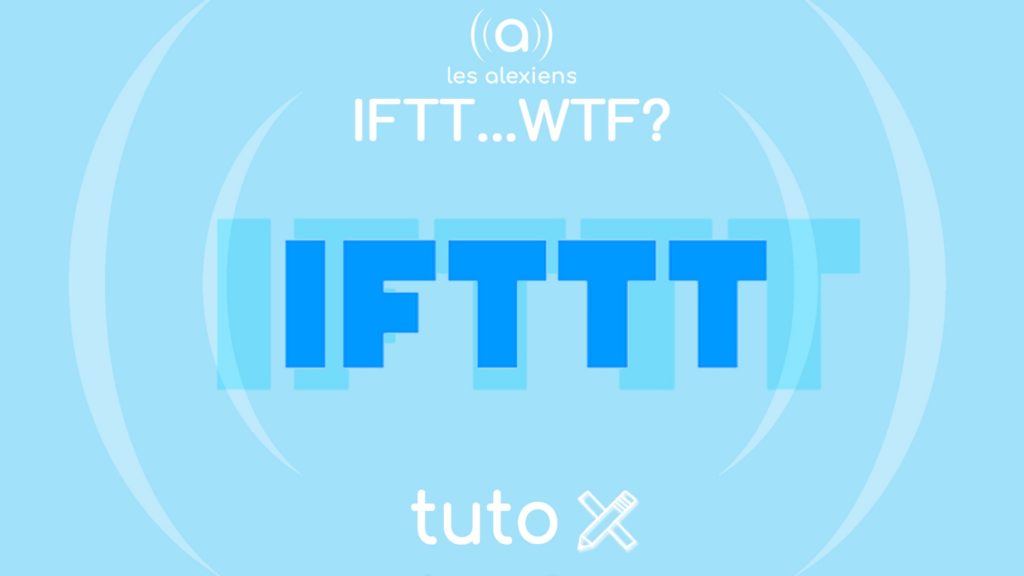 IFTTT & Alexa : popular applets
Now that you have mastered IFTTT perfectly, you are surely frightened by the number of applets offered by the web-service. Fear not, if their numbers are impressive enough, just use the search engine. An advice, search directly by service, you will immediately find the official recipes of your favorite brands.
Blink cameras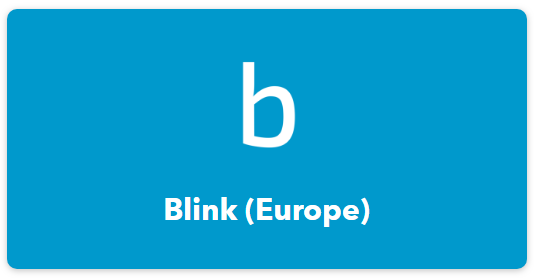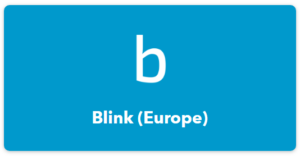 If you are one of our loyal user readers, you could not miss our tutorial to arm and disarm your Blink cameras with IFTTT and Alexa. Even if, since then, the Blink skill has been enriched by the possibility ofarm and disarm voice cameras, it can be interesting to "bypass" the latter and to automate the arming even more via a routine. Alexa using IFTTT. Even if we do not recommend that you use disarming with a routine with a name that is too easy to remember, the functionality seems particularly interesting to arm them. See example below.
Arlo cameras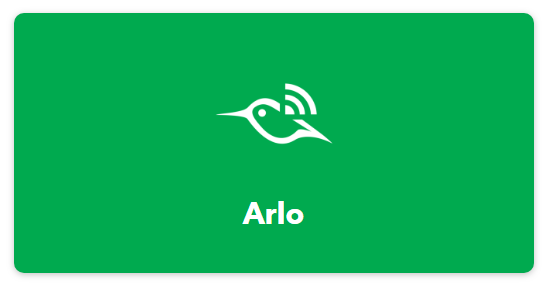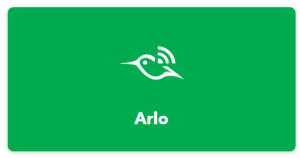 Same story as with Blink, you can arm your cameras and easily disarm your Arlo or Arlo Pro using routines Alexa. You can even trigger a recording as soon as the button on your Ring doorbell is in a hurry, animate your Philips Hue, LIFX or TP-Link bulbs, or use them as a motion detector with Hue.
Ring connected doorbell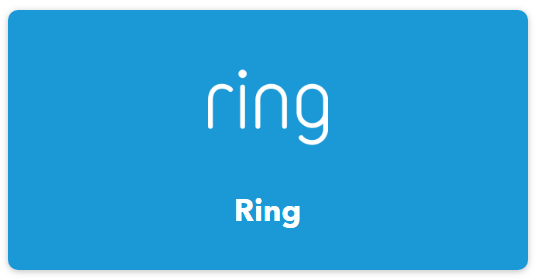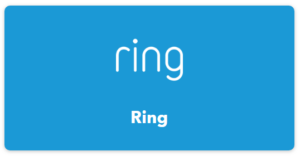 Thanks to your connected doorbell, you will be able to do a lot of things. Once the Ring service on IFTTT activated, there are no less than 37 recipes that you will be able to use: with your Philips Hue / LIFX / TP-Link Kasa / Smart Life / SmartThings / Yeelight / eWeLink / WeMo or even your Sonos speakers… There's no shortage of choice!
You can, for example, receive an SMS when someone rings your doorbell ou an email, have a notification on your connected watch under Wear OS, pause your Roomba vacuum, automatically lower the volume of your Sonos speaker,
SpotCam connected doorbell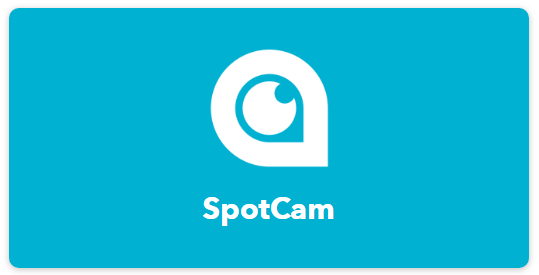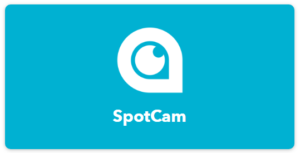 We presented to you a few months ago the SpotCam Video Doorbell Pro connected doorbell. Good news, this one is also IFTTT compatible! You can now make it interact with Alexa by turning it on, turning it off via routines, etc. Here too you will find more than one XNUMX SpotCam applets to have fun ...
SomfyProtect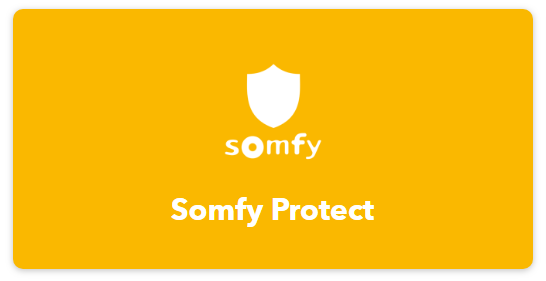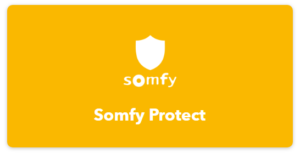 Many of you use Somfy safety equipment. If it is partly compatible with Alexa, you know as well as we do that there are a number of limitations. Once again, IFTTT will come to your rescue and allow Alexa to perform well-felt routines.
You will also find recipes for your Somfy thermostats, for your TaHoma box ou Login, and even for Somfy myLink. Isn't life beautiful?
Nuki Smart Lids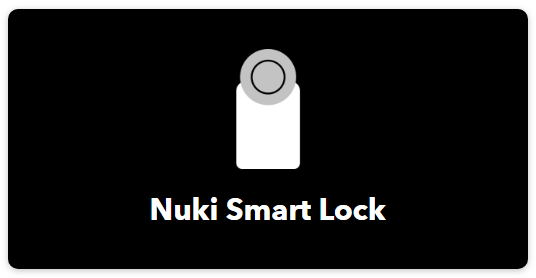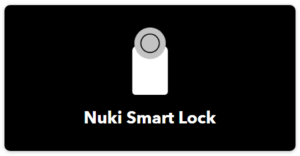 Bring your equipment to life with IFTTT and Nuki directly in Alexa. A large number of applets are available, such as the possibility of making interactions with Philips Hue, with your Sonos speakers, or to receive email notifications. Find all the IFTTT applets for Nuki here. You can also find specific ones at Nuki Opener here.
Logitech Harmony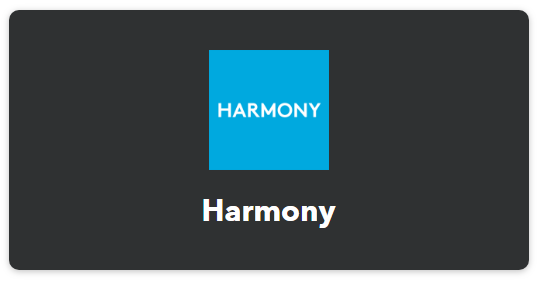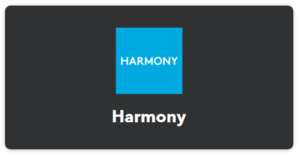 You know as well as we do, Logitech doesn't seem to have much consideration for users ofAlexa in France… If it is possible to use the Yonomi skill to control many of your devices, you can now also use IFTTT applets to do routines with your Harmony hub… And that's great!
1 074,13 €
In stock
August 13, 2022 17:55 a.m.
IRobot vacuum robots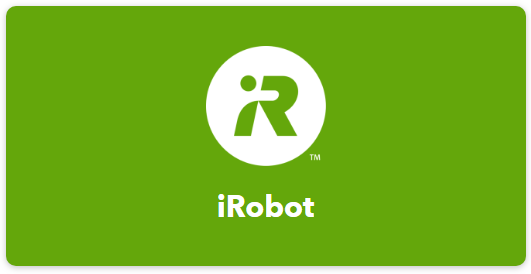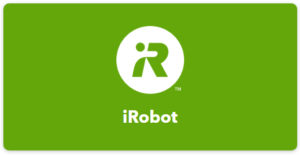 While waiting for the eagerly awaited arrival of robots as natively compatible devices Alexa, you can play with your IRobot Roomba thanks to IFTTT. Alexa so can start your Roomba, activate Philips Hue lamps, etc… The American brand offers a lot of applets that can be useful to you and that you just need to activate with a click. Why deprive yourself of it?
Smart Life with IFTTT and Alexa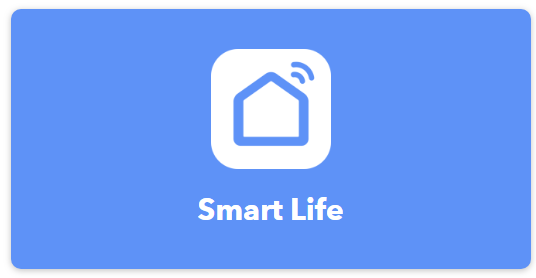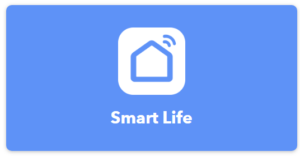 Although Smart Life is one of the most « Alexa friendly ", there are nonetheless some limitations with certain connected objects. Through IFTTT and routines Alexa, you will be able to go a little further: turn on lights with an alarm Alexa, turn on a light bulb when someone presses the button on your Ring doorbell, use your Arlo cameras, use geolocationEtc. ... We let you discover it all here.
Yeelight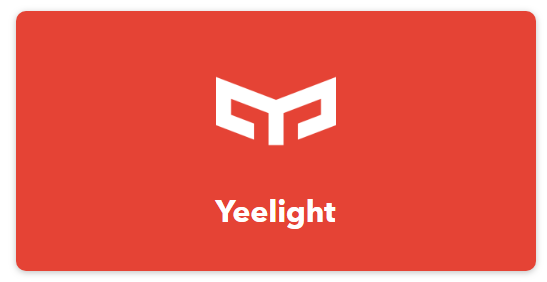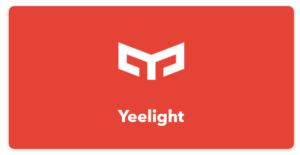 If it is possible to create tasks with Philips Hue and Tuya / Smart Life, the same goes for Yeelight bulbs. You can also make your lights flash here when someone presses the button on your Ring doorbell, etc. Unfortunately, the possibilities are limited and redundant with those already available through the Yeelight skill, but take a look at the possibilities. IFTTT applets available, you may find what you are looking for.
26,99€
In stock
Refurbished from 1
August 13, 2022 17:55 a.m.
38,99€
48,50€
In stock
August 13, 2022 17:55 a.m.
And much more…
There are many other services available on Alexa, to list them all would be way too long, so feel free to research IFTTT or take a closer look at these links if you have compatible devices ...
IFTTT: some examples of very practical routines for Alexa
Now that you have seen what it is possible to do with IFTTT, let's take a concrete look at what it can be like in our routines Alexa.
If you have the same material as us, do not hesitate to take them back, they work perfectly well. Otherwise, adapt them to your needs and to the connected objects in your home.
Departure and arrival routines
Using a simple sentence like « Alexa, I leave " ou « Alexa, I'm here ", you could already make your voice assistant do a lot of things, but some devices remained recalcitrant like our blink cameras or our connected doorbells Ring. Two solutions were available to us: call our IFTTT applet with the famous « Alexa, sets off… " or have the skill automatically launched at Alexa. So it took a little imagination to find a sentence that was almost natural, although the "trigger" is not really. But that was before… Because, as you will see, now that we can use the web-service in routine, it is devilishly more practical and natural.
In our starting routine (image 1), we therefore chose as the trigger the phrase " Alexa, I leave ". A series of actions follow:
Extinction of all Philips Hue bulbs,
IFTTT applet to not pass the Netatmo thermostat in away mode,
Confirmation message fromAlexa which testifies to the good execution of the routine.
Our return routine, activated by the simple phrase " Alexa, I'm here ", will perform the actions in reverse order:
IFTTT applet to put the Netatmo thermostat back to normal mode,
Default welcome message available in the app Alexa.
You can of course delve into and integrate any IFTTT recipes already ready for IFTTT, or create your own applets if you feel like it.
routines Alexa and IFTTT for your Android phone
You can ask all kinds of things from Alexa, such as turning your telephone ringtone to maximum in order to ring it to find it easier, turn on your pc, activate bluetooth or even Wi-Fi, voice switch your phone to "do not disturb" mode. You can also ask Alexa send you your shopping list by SMS,
As we know you like the examples, here are three new ones!
Switch your phone to silent:
Dance "When this happens", we chose the sentence « Alexa, put the phone on silent »,
IFTTT applet for set the phone ringer volume to 0%,
Confirmation sentence randomly chosen by Alexa.
Restore the sound of the telephone:
Dance "When this happens", we chose the sentence « Alexa, put the phone on normal ",
IFTTT applet "Unsilence your Phone with Amazon Alexa » to set the telephone ringer volume to 100%,
Confirmation sentence randomly chosen by Alexa.
Find your phone by ringing it:
Dance "When this happens", we chose the sentence « Alexa, find my phone ",
IFTTT applet "Unsilence your Phone with Amazon Alexa » for set the phone ringer volume to 100% (yes, in silent or on vibrator, it may be complicated),
IFTTT applet "Hey Alexa, call my device " Thu will call your smartphone via the IFTTT app (which must therefore be installed, of course).
Other ideas for routines Alexa through IFTTT
You will understand, you can do a whole lot of things, and even print your shopping list on your printer. Canon Inkjet Printing ou HP Print . Convenient, you will just have to grab the sheet in the printer before leaving. But, if you prefer to spare trees - Greta thanks you - you can also ask IFTTT to send it to you by SMS ou by email, all for free of course.
In conclusion, IFTTT is a really very practical web-service that allows you to do even more fun and practical things sinceAmazon gratified us with its integration into the routines. Now freed from the keyword "triggers", there is no doubt that many Alexians will use it. Have fun and feel free to share your IFTTT recipes in the comments below.