Earlier today, we introduced you to our Netatmo thermostat test. If it was able to seduce us with its Starck design and convince us with its many features during its first month of testing, you might want to buy it yourself. But how do you install a connected thermostat? This is what we will see through this Netatmo thermostat installation tutorial on a gas boiler.
Our boiler is a Saunier-Duval Themafast C25, but Netatmo is compatible with a wide variety of models. Check the compatibility of yours before purchasing a thermostat on the brand's official website. You can also call on a professional thanks to the negotiated rate service offered by the brand. But, rest assured, the installation procedure is childishly simple and takes less than a quarter of an hour in all.
79,00€
In stock
August 13, 2022 13:59 a.m.
158,92€
179,99€
In stock
9 new from € 158,92
Refurbished from 31
August 13, 2022 13:59 a.m.
169,00€
199,99€
In stock
Refurbished from 4
August 13, 2022 13:59 a.m.
Step 1: cut off the power supply
In order not to get stuck to the boiler, you must of course cut off the power supply. Indeed, we will have to make some electrical connections directly to the boiler. In our case, the boiler being powered directly from an electrical outlet, we contented ourselves with unplugging it. If not, play some good breakers or turn it all off!
Switch off the power supply!
Step 2: install the Netatmo relay
We will start with install the relay supplied in the pack. Indeed, it is the latter who will control the boiler and allow it to be turned on or off according to the temperature measured by the room thermostat. You will see that the relay has two cables already connected. The first, with blue and brown threads, is the power cable which will power the relay. The second, with black and gray threads, the thermostat cable which controls the boiler.
Electrical connection
To access the electrical box of your boiler, you will probably have to remove one or two screws, or even just as we dismantle its front. Don't worry, it takes less than a minute. In our case, two screws and it was fixed! Then open the electrical box.
Connect the thermostat cable
Start by locating the terminal block for the room thermostats. If you already have one, you just need to follow the wires, otherwise you will find a shunt there (a piece of cable connecting the two terminals, in red in our example).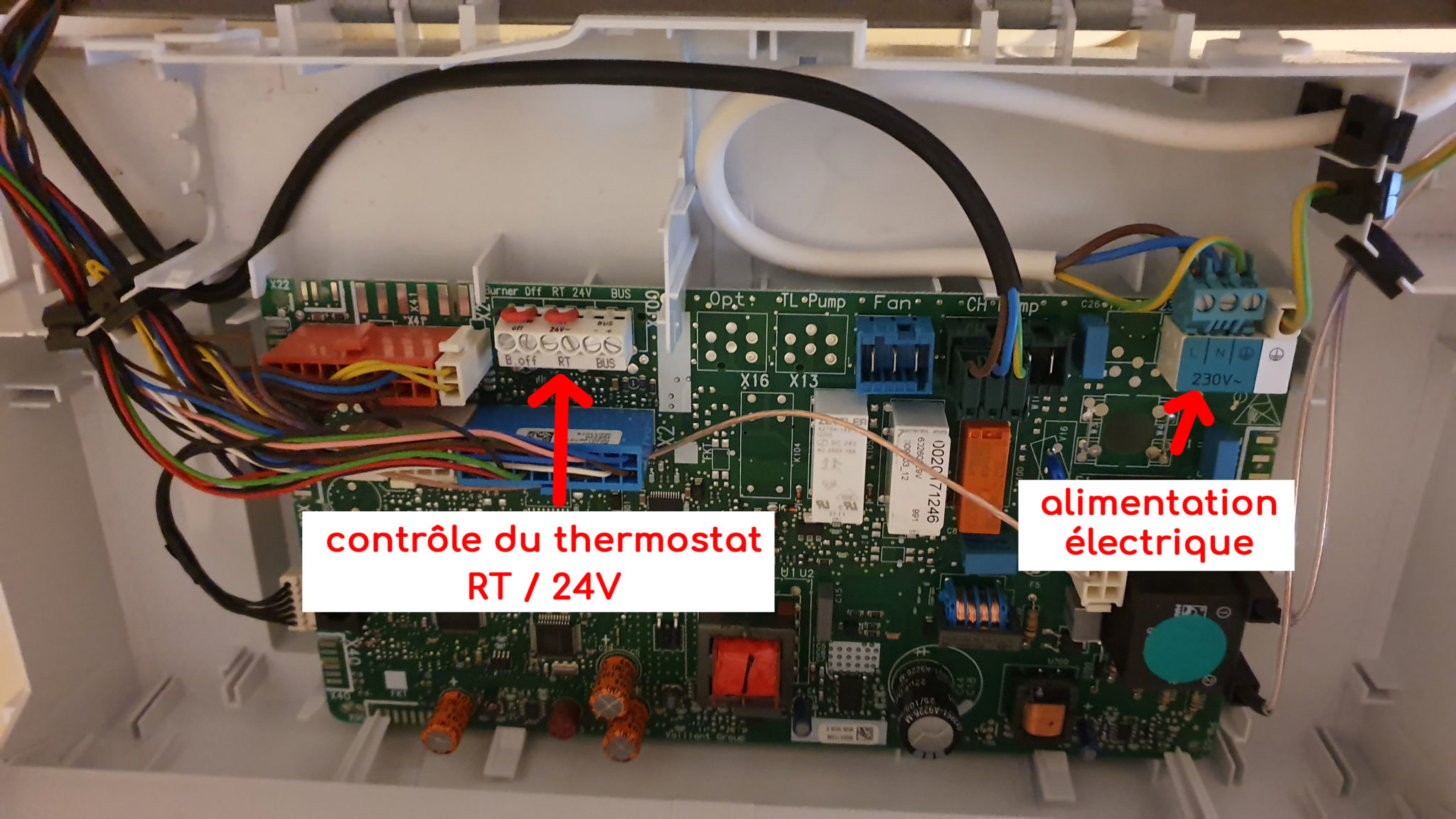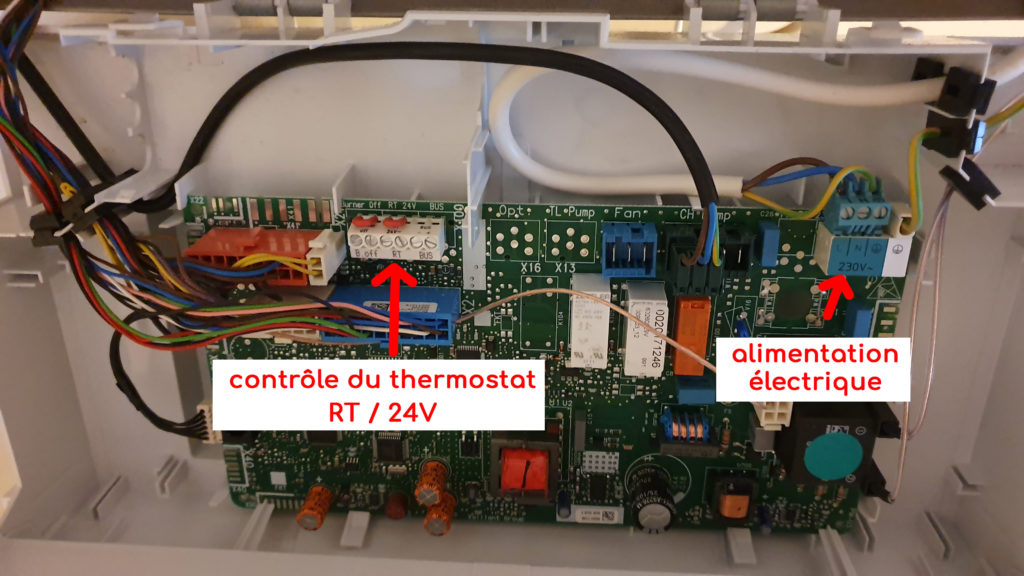 Forget the Bus terminals (+/-), we install a room thermostat and we will use dry contact terminals without polarity. In our case, the appropriate terminal block is called RT / 24V (it may be COM / NO ou LS / LR ou TA at your house).
Remove the shunt between the RT and 24V terminals and connect the gray and black cables to it. This cable does not require polarity, there is no "sense", you can connect them as you see fit.
If you are afraid of doing something stupid, do not hesitate to take a picture of the connections, this will allow you to put them back in place without tearing your hair out if it does not work, or even ask for help on our Facebook group
.
Connect the power cable
We need now connect the relay to the power supply. It is easily identifiable by its phase terminals (noted L or brown or red wire), the neutral (N or blue thread) and the lands (dedicated symbol or yellow and green wire).
Attention, here it is essential to respect the polarity: brown with brown, blue with blue. It makes sense, but it's always good to remember it!
It's good, all you have to do is close your terminal block and your boiler. Make sure your cables come out correctly and won't get pinched. Arrange them well now, it will prevent you from having cables hanging down.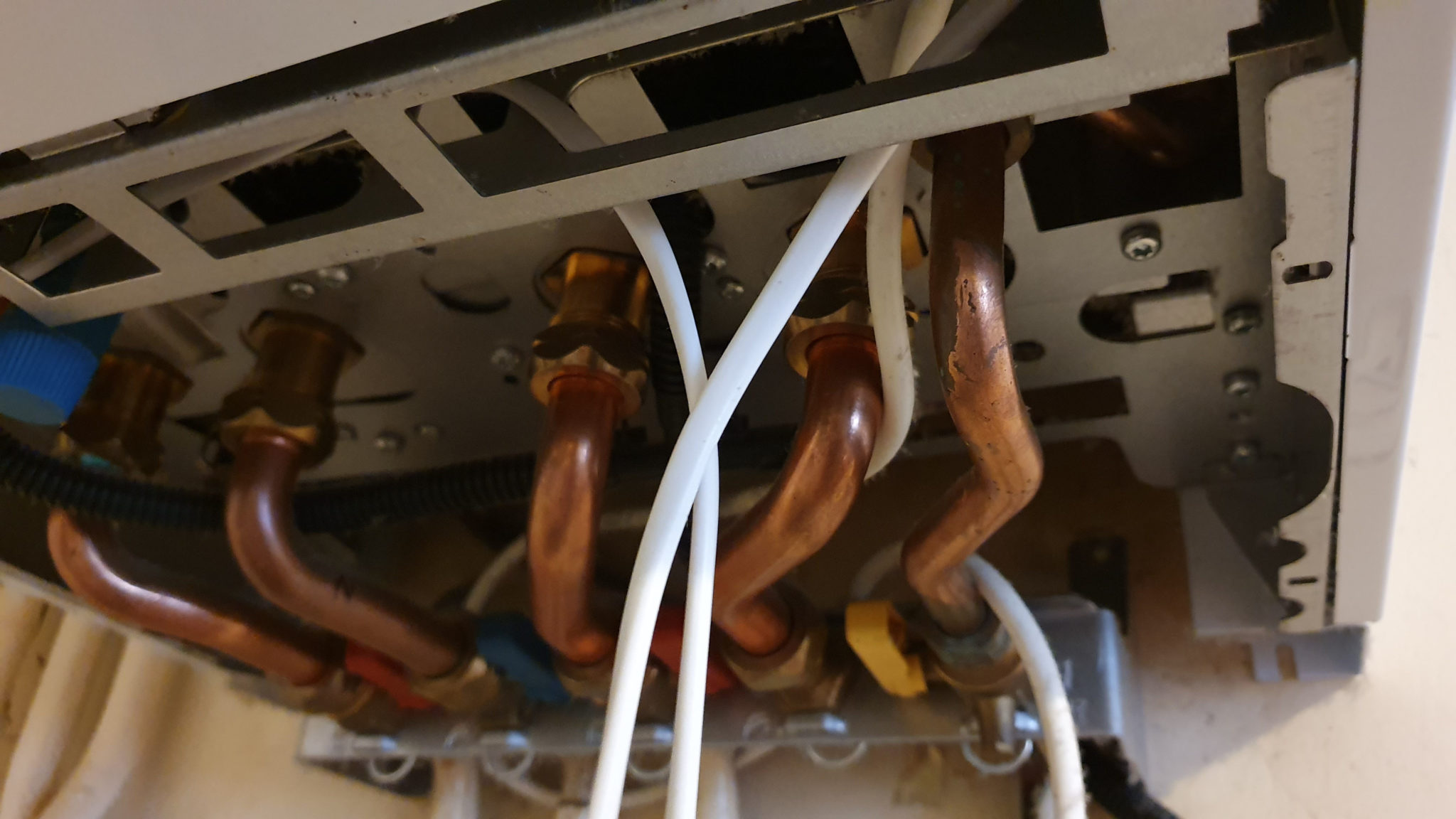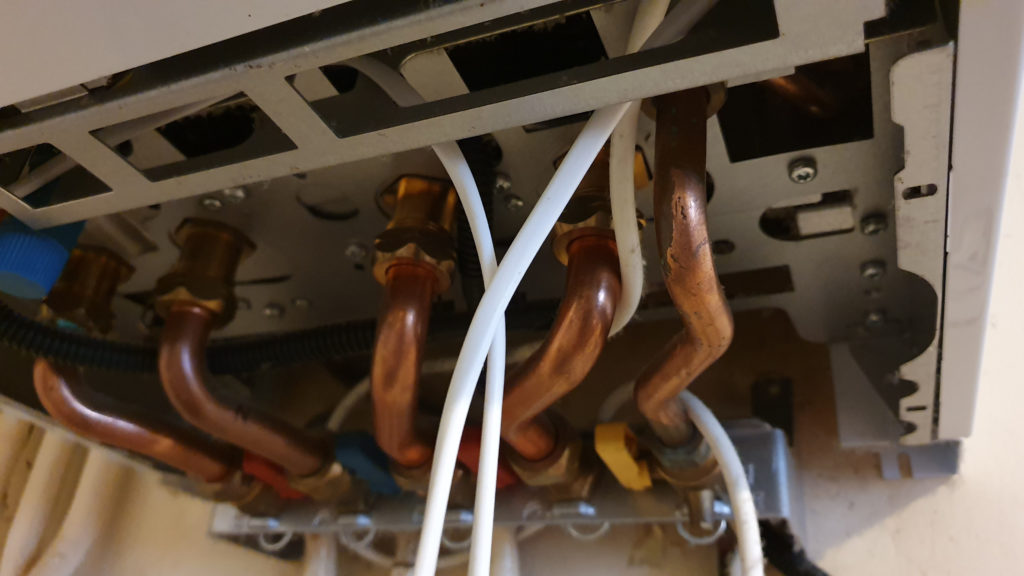 Step 3: install the relay and restore power
You just have to put down the baton. Netatmo delivers a double sided sticker very sturdy which allows you to stick it where you want without even having to make holes. Practice !
Restore power, the relay lights up. You can check that it is working properly using the button below. One press, the boiler starts up. A new one, it stops.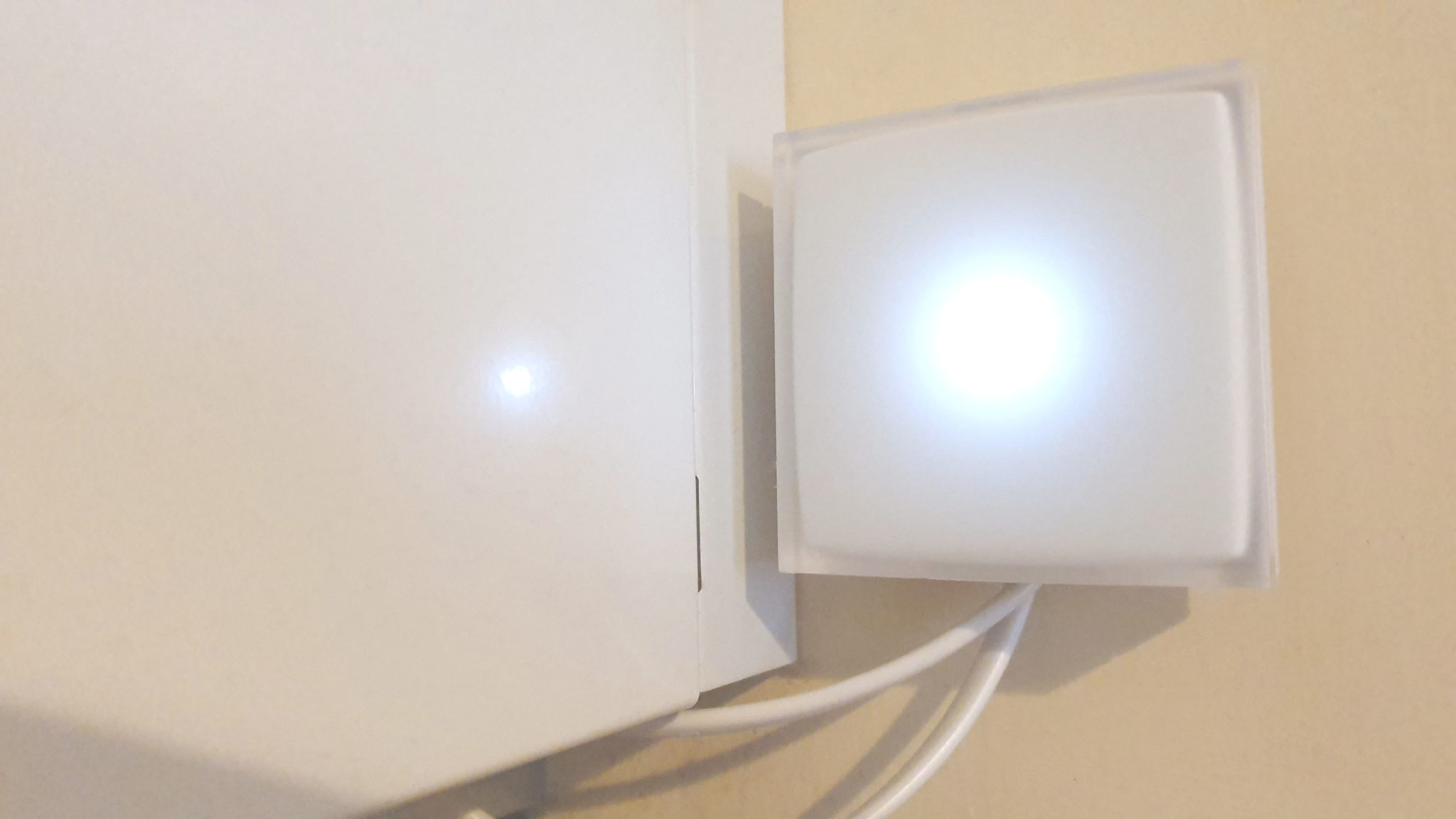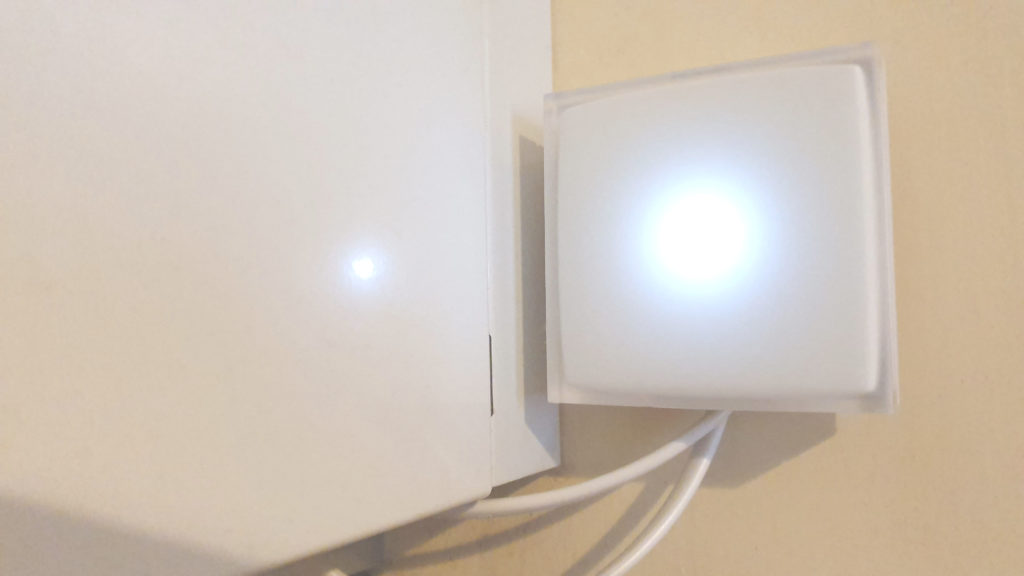 Step 4: installation of the connected Netatmo thermostat
The hardest thing is done ! We just have to download the Netatmo Energy application on our favorite store, Play Store or AppStore, it's up to you. In our case, we have for Android. All that's left is to install our thermostat.
Create a Netatmo account ou use your login details if you already own branded devices.
Select " To start " and "Thermostat connected".
Check that the relay is properly powered et Push the button located on its lower part until it flashes.

Wait for the software download and relay update. This will take only few minutes.
Select your network Wi-Fi and Enter your password

Its good ? All you have to do is create your " House " , give your thermostat a name and follow the guide to discover the basic features! Your connected thermostat is ready for use.
The least that can be said is that the installation of this thermostat does not suffer from the slightest difficulty. Between unpacking, plugging in and installing the application, it took us less than 15 minutes to have a fully operational thermostat. Well done Netatmo!
79,00€
In stock
August 13, 2022 13:59 a.m.
158,92€
179,99€
In stock
9 new from € 158,92
Refurbished from 31
August 13, 2022 13:59 a.m.
169,00€
199,99€
In stock
Refurbished from 4
August 13, 2022 13:59 a.m.
If you haven't understood anything, Netatmo also offers its video tutorial: